How Tall Is Aaron Rodgers?
Green Bay Packers quarterback Aaron Rodgers doesn't just make headlines for what he does on the field. The athlete also makes news for just about everything that goes on in his personal life as fans want to know as much as they can about the signal caller.
Here are the answers to a few common questions about Rodgers including his age and net worth. Plus, the one thing he doesn't like people saying about his height and how much taller he is than his fiancée Shailene Woodley.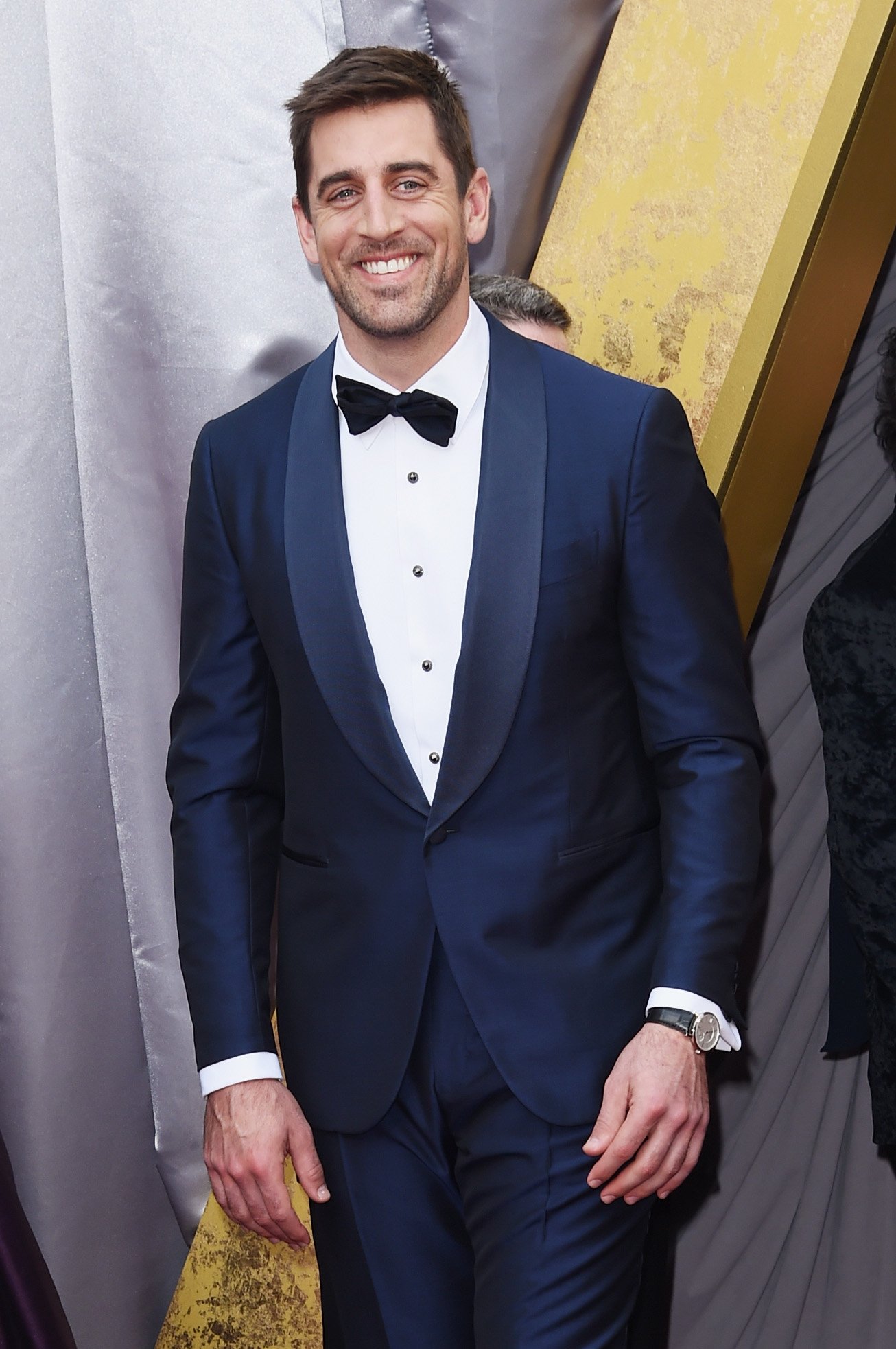 Aaron Rodgers' age and net worth
Rodgers was born on Dec. 2, 1983, in Chico, California.
After graduating from Pleasant Valley High School in 2002, he attended Butte Community College before transferring to University of California, Berkeley.
Rodgers was selected by the Packers with the 24th overall pick in the 2005 NFL Draft and was named the starter after backing up Brett Favre for three seasons.
Rodgers has become one of the greats at the quarterback position and was rewarded with a four-year contract extension in 2018. Per CNBC, that deal was worth more than $130 million with $100 million guaranteed. That same year, Rodgers purchased a minority ownership stake in the Milwaukee Bucks. The athlete has had a few lucrative endorsement deals over the years as well with companies like State Farm, Adidas, and Pizza Hut. In January 2021, he was named Zenith watches brand ambassador. According to Celebrity Net Worth, Rodgers is estimated to be worth $120 million.
Rodgers' height and what he doesn't want anyone to tell him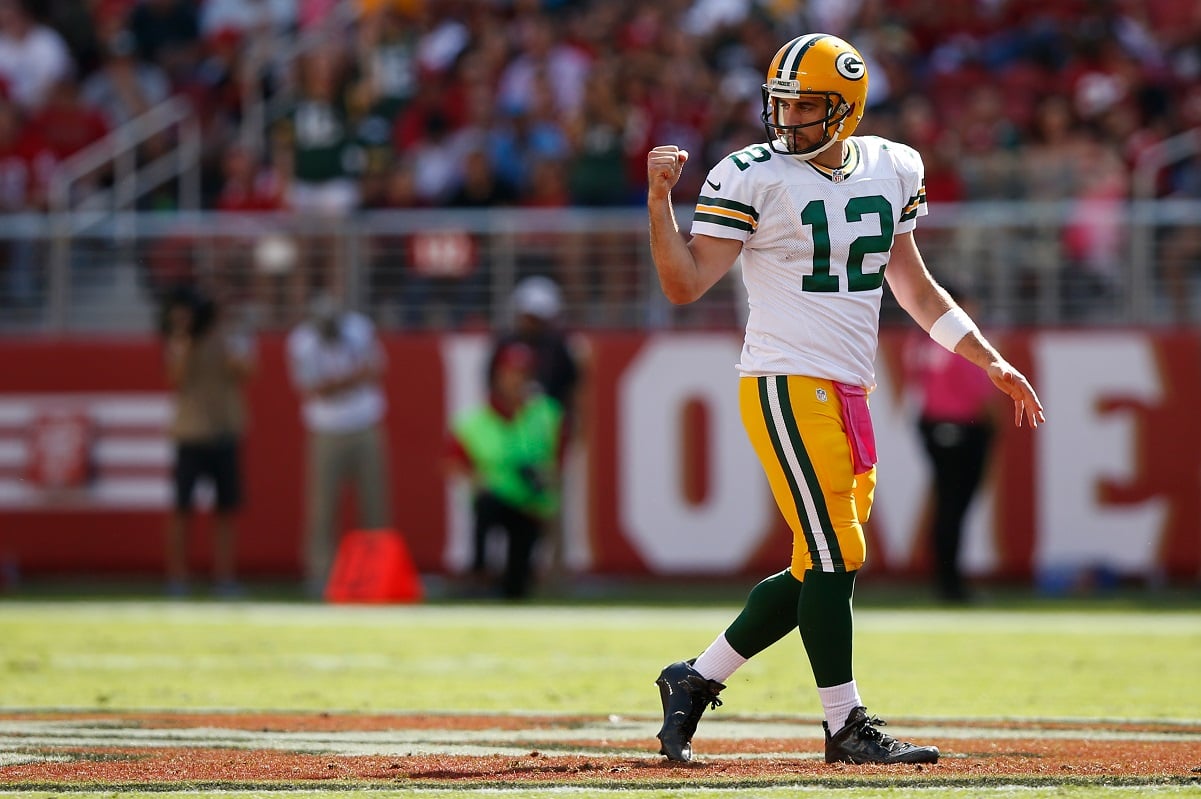 When he graduated high school, Rodgers was 5'10" and figured his height played a role in the lack of interest schools had in him during the college recruiting process. Today, the Green Bay signal caller is 6'2″. While that's nearly as tall as other quaterbacks in the league like Tom Brady who's 6'4″ and Patrick Mahomes who's 6'3″ Rodgers is a little sensitive about his height and dislikes when people say he's a lot smaller than they expected.
He spoke about this subject years ago during his E:60 profile. According to Deadspin, one fan won a contest and got to meet the NFL star and the first thing he told Rodgers was that he looks smaller in person.
"You know I–I just that, that's one of the more ridiculous comments that could be thrown at me is that," Rodgers said. "Especially coming from somebody who's 5'7".
Height of his fiancée Shailene Woodley
Rodgers and Woodley surprised many fans in February when they confirmed that they were engaged because some had no clue the athlete was dating anyone following his split from Danica Patrick.
When asked how they kept their relationship a secret Rodgers told USA Today: "Well, COVID was a big help with that, because it just wasn't the same amount of travel. Wearing a mask all the time gives you just a little bit more anonymity. But we spent a lot of time together during the season, and then she was off doing a movie really shortly after we got engaged."
As far as their height difference, Rodgers is six inches taller than his fiancée as Woodley is 5'8".