Cardi B has made a big name for herself as a musical artist, but when it comes to her stature, she's anything but big.
Fans love the way her powerful voice booms from such a tiny body. But exactly how tall is Cardi B? We have the answer straight from the superstar herself. 
How tall is Cardi B?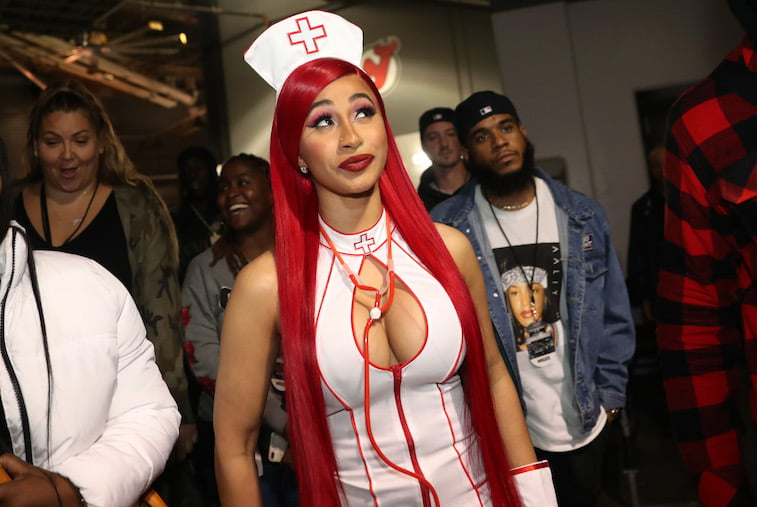 Cardi B has a reputation for oversharing. It seems that she likes to say whatever pops into her head. While some celebrities might hesitate to share information about their measurements, Cardi B had no problem at all. In a Twitter post earlier this year, she gave us both her height and weight. "5'3″ 118 pounds," she wrote. We all assume that these are her numbers and not the measurements of someone else Cardi B knows, although she didn't clarify.
Looking through photographs of Cardi B, five feet and three inches tall sounds accurate. When she stands next to her husband, Offset who's also rather short at five feet and eight inches, you can tell Cardi B is several inches shorter than her man.
Since most women prefer their partners to be taller than them, Cardi B's smaller stature works perfectly in their relationship. The couple looks adorable when they stand together for photographs. 
Is Cardi B still with Offset?
Cardi B and Migos rapper, Offset have had a complicated relationship that's often in the news. After a secret marriage and a baby, the couple split when Cardi B caught him cheating. However, it wasn't long until she took him back. Her reasons for giving him another chance, according to People, are "personal."
After she reconciled with Offset, the internet went wild with speculation about the couple. But Cardi B reminded everyone that it wasn't about anyone else, but only involved her, Offset, and their daughter. "My relationship — my marriage — is not for them," she told People. "…It takes time. And it's a marriage and there's a child involved and family involved."
The couple now appears to be going strong. Cardi B and their daughter, Kulture even joined Offset onstage during his performance at Billboard Hip Hop Live in New York last month. Fans are happy to see the powerful rapping duo finally making it work.
Cardi B used to be a stripper
When Cardi B posted her body measurements on Twitter, many also noticed that her weight was only a tiny 118 pounds. This professional rapper has a very small figure. But that's a given since she used to use her body to make money instead of her voice. Before Cardi B made it big as a musical artist, she was an exotic dancer.
Although some judge Cardi B for her past, she is completely unapologetic about it and often talks about stripping during interviews. In a conversation with Cosmopolitan, she mentioned that some people think she shouldn't discuss it so much.
"People say, 'Why do you always got to say that you used to be a stripper? We get it,'" Cardi B said before quickly providing the reason she likes to bring her past into the discussion. "Because y'all don't respect me because of it, and y'all going to respect these strippers from now on."
Cardi B wants everyone to know that strippers have nothing to be ashamed of. Being a strong, woman that embraces her complicated history is a big part of the image she likes to project.
Cardi B makes no apologies for who she is, and she wants other women to do the same. No matter what the world thinks of them. And honestly, that's something the world needs more of.