How Tall Is Elton John?
As the Rocket Man finishes his retirement tour, fans want to know everything about the legendary singer, including how tall is Elton John?
Elton John is among the world's most prominent musicians. The English singer-songwriter and pianist has been instrumental in the music industry and used his platform to champion LGBTQ rights. John's career spans decades, with a dedicated following he has garnered since he was a teenager. As the Rocket Man finishes the last leg of his retirement tour, fans want to know even the tiniest details about the legendary singer, including how tall is Elton John?
The artist has enjoyed a long and successful career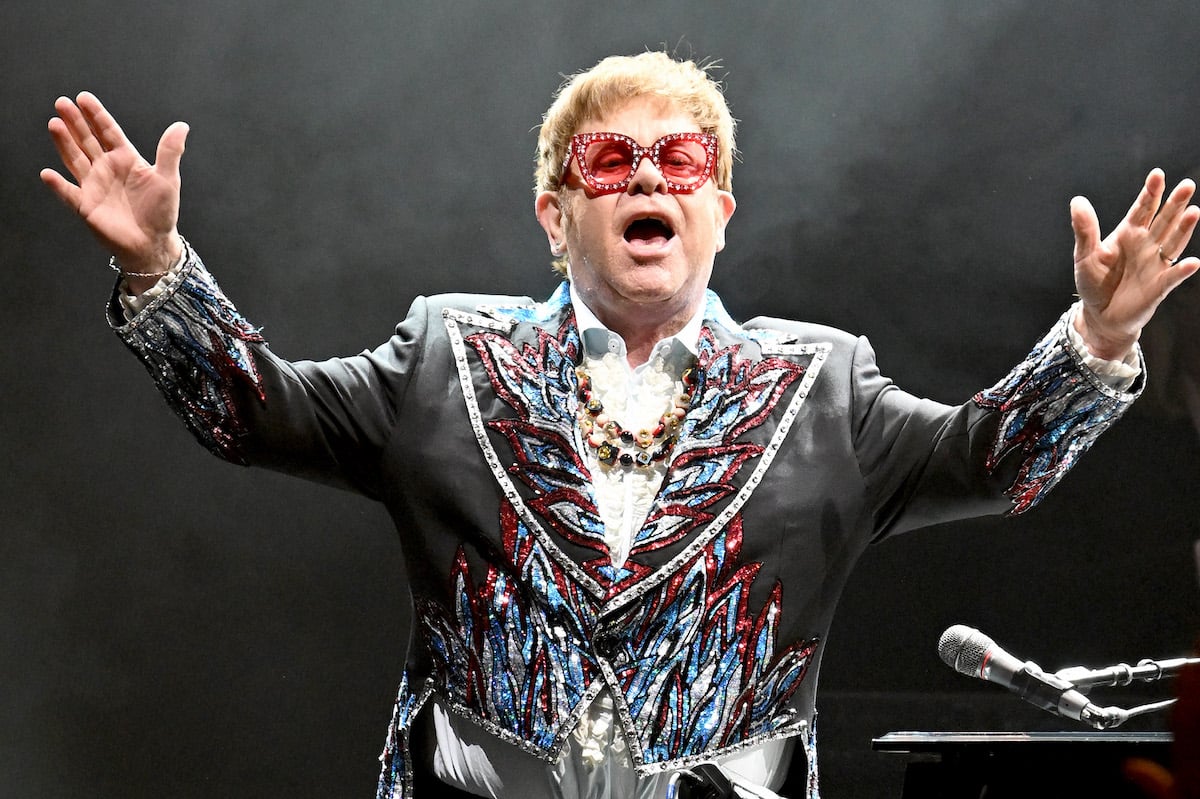 John's career began when he landed a gig to play the piano at a local pub. The then-15-year-old played various popular hits — including songs by Ray Charles and Jim Reeves — and some originals. In 1967, he answered an ad in a magazine by the A&R manager for Liberty Records, Ray Williams.
During their first meeting, Williams handed John an unopened envelope containing lyrics by Bernie Taupin. John wrote music for the lyrics and, by doing so, established a lifelong partnership. When Taupin and John met, they performed "Scarecrow." For the next two years, the two wrote music together to peddle to singers.
Under producer and artist manager Steve Brown's guidance, Elton John and Bernie Taupin began writing more complex songs. Their first, "I've Been Loving You," dropped in 1968. John also recorded "Lady Samantha" and made the album Empty Sky. He and Taupin created a follow-up album, 1970's Elton John.
The first single on the album, "Border Song," reached number 92 on the Billboard Hot 100. The second one, titled "Your Song," peaked at number seven on the U.K. Singles Chart and number eight in the U.S. His self-titled album reached number four on the U.S. Billboard 200.
John followed that up with more albums, including Tumbleweed Connection, Honky Chateau, and Don't Shoot Me I'm Only the Piano Player.
Honky Chateau was a hit in the States and the United Kingdom, leading to hits like "Honky Cat" and "Rocket Man."
How tall is Elton John?
John's penchant for wearing platform shoes might make one think the singer is short. Although he isn't tall, Celeb Heights reports that Elton John's height is 5 feet 7 ½ inches.
"I feel so short," he lamented to Rolling Stone in 1973. "I never wear really short shoes. I rarely wear tennis shoes. I'm 5'8″. I hate being short."
John is also famous for his fashion sense, which can be described as eccentric and glamorous. He began wearing glasses as a teen, and although he was normal-sighted, he loved wearing horn-rimmed styles to look like Buddy Holly. The singer drew inspiration from the U.K. glam-rock scene. He wore elaborate costumes on stage, which included platform boots.
Elton John's husband, David Furnish, also stands about 5-foot-8, although he looks about an inch taller than John in photos. John's longtime collaborator, Bernie Taupin, is about 5-foot-6 and appears considerably shorter than John in photos.
What is Elton John doing now?
John has been on his Farewell Yellow Brick Road Tour since 2018 and will wrap it up in the summer of 2023. Since embarking on the extended tour, the 75-year-old singer has teamed up with several other music artists, including Nicki Minaj, Lil Nas X, and Miley Cyrus.
In addition, his collaboration with Due Lipa for the song "Cold Heart" dropped in 2021 and has topped charts worldwide. Incidentally, Dua Lipa is 5 feet 8 inches tall, about the same height as the Rocket Man. Lipa worked as a model before breaking into the music industry.