How Tall Is Jennifer Lopez?
American dancer, singer and actress Jennifer Lopez — often simply referred to by her nickname J.Lo — first rose to fame in the early 1990s.
Over the past three decades, Lopez has built a formidable music and acting career, including numerous Billboard Hot 100 singles and a long list of Hollywood credits, including leading roles in 2004's Shall We Dance?, 2005's Monster-in-Law, and a stint on NBC's police procedural Shades of Blue.
Jennifer Lopez started her Hollywood career in dancing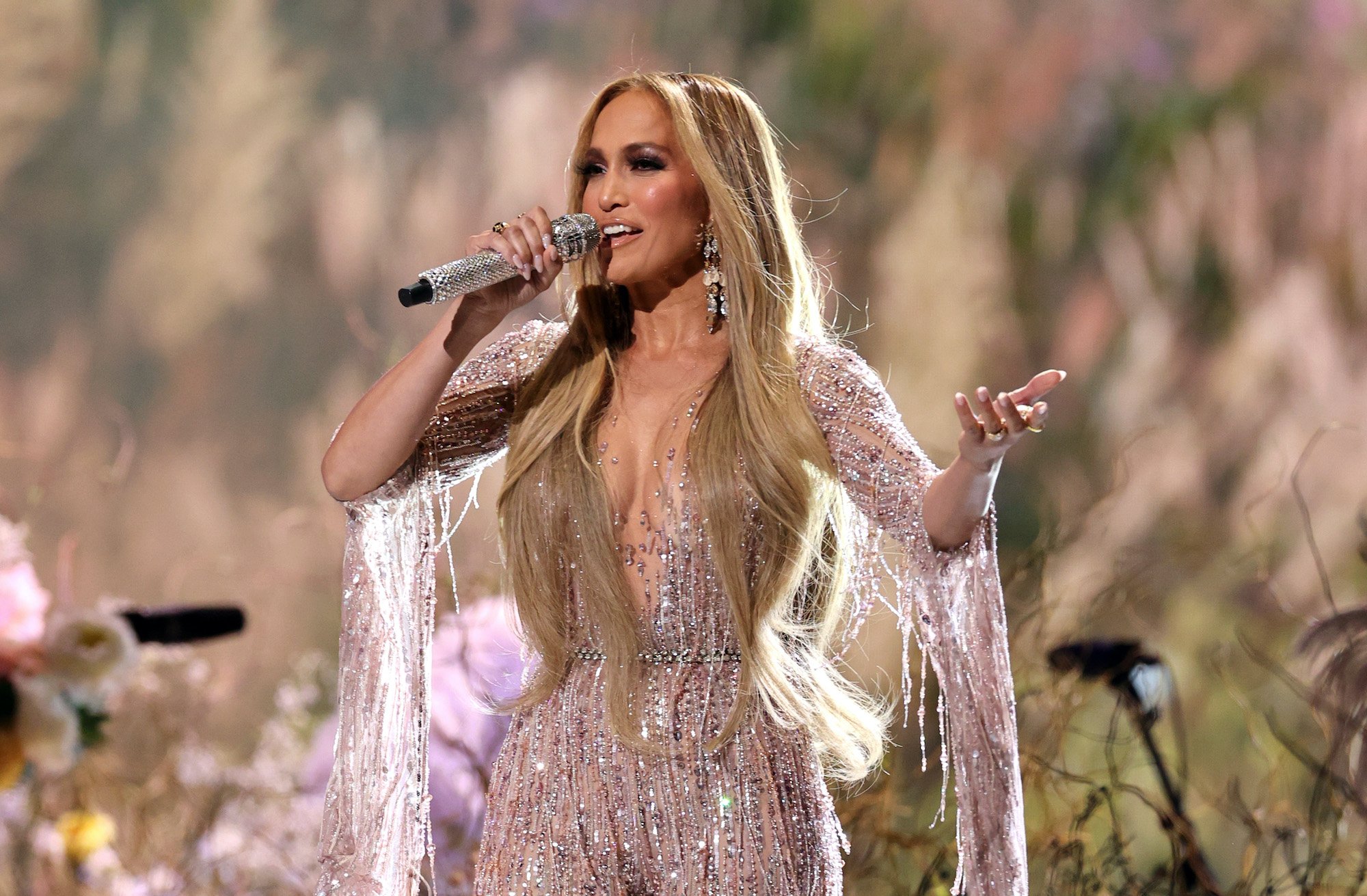 RELATED: Jennifer Lopez Was a Dancer on This Show Before Her Acting and Singing Career Took off
"Actress and singer Jennifer Lopez is one of Hollywood's leading ladies who's also forged a successful pop and dance music career," reports Biography.com. However, the outlet reports that Lopez was on a very different career trajectory in the late '80s and early '90s.
"Lopez began her career as a dancer, appearing in stage musicals and various music videos," notes Biography.com. Fox held a national dance competition which Lopez won, and this win earned her a gig dancing on Fox's TV series In Living Color.
A few years later, Lopez transitioned to acting. Her first breakthrough role was in the 1997 biopic Selena, where she played real-life American singer and songwriter Selena Quintanilla-Pérez.
Today, Forbes calls Lopez one of the world's most influential Latin entertainers, with global music sales of more than 70 million records and a cumulative film gross in the billions of dollars.
Lopez's new projects and new relationship status are back in the spotlight again
RELATED: How Did Ben Affleck and Jennifer Lopez Reconnect?
Today, Lopez continues to grow her media and branding empire. For example, in January 2021, the celebrity launched her own cosmetics and skincare brand called JLo Beauty. "I have actually been thinking about this for about 20 years," Lopez told Entertainment Tonight. "[My skincare brand] is about feeling great, looking great, having the healthiest skin you can have and how do you keep that youthful and timeless look at any age."
The singer also performed at President Joe Biden's 2021 presidential inauguration.
And in May 2021, Lopez was again in the headlines for her rumored reconnection with her ex-fiancé Ben Affleck after the two were spotted by paparazzi on a Montana vacation together. "With JLo recently splitting from her fiancé Alex Rodriquez and Ben parting ways with his girlfriend Ana de Armas, their former relationship from 17 years ago has come under the spotlight," reports Hello! Magazine.
But that's not the only personal detail of Lopez's that audiences want to know more about.
Fans are curious about Lopez's height and other personal details
RELATED: Who Has a Higher Net Worth: Jennifer Lopez or Shakira?
As someone who has spent more than 30 years in the public eye, there are still some questions that fans of Lopez want answered. For example, what is her height and weight?
According to Celeb Health Magazine, Lopez is 5 feet and 5 inches tall, and weighs just under 140 pounds. "Jennifer has always been a fitness freak," adds the publication. "She worked for the body she flaunts today. […] At the age of 50, she has the figure of a young girl."
In contrast, The Delite says that Affleck is 6 feet and 4 inches tall.
And with such a sprawling portfolio of movies, music, concert performances, brand endorsements and personal product lines (for example, WWD reports that Lopez has 25 branded fragrances and has a perfume franchise worth approximately $2 billion), many people also are curious about how much money Lopez makes.
"J.Lo's net worth is $400 million," points out Cosmopolitan. "Furthermore, J.Lo allegedly rakes in $40 million per year."