How Tall Is Kate Middleton? The Duchess of Cambridge Is Taller Than You'd Expect
Find out how tall the Duchess of Cambridge is.
Catherine, Duchess of Cambridge is one member of the royal family who is admired by just about everyone. She's able to live up to the many expectations of royal protocol without seeming stuffy. She genuinely enjoys her kids, and she is a great dresser. Despite how much she is studied, one thing people may not realize is just how tall Kate is. It turns out that she's above average in more than one way.
Kate Middleton both fits in and stands out
While her sister-in-law Meghan, Duchess of Sussex has unfairly been on a royal roller coaster of controversy since she married into the family, Kate has made it look almost easy. The Duchess of Cambridge was raised with the perfect background to marry into the royal family.
Kate went to exclusive boarding schools and was groomed to be comfortable in high society. When she met Prince William in college, she was well-prepared to be the wife of the future king.
Kate has navigated her role as Duchess of Cambridge with very little upheaval. Her fashion sense is widely admired, her children are lovely, and her marriage seems strong — although nothing is perfect.
All in all, people seem to look up to Kate — often literally. When she's pictured in a group, it's clear that she's not a short woman. Exactly how tall is she?
She's a good height match for Prince William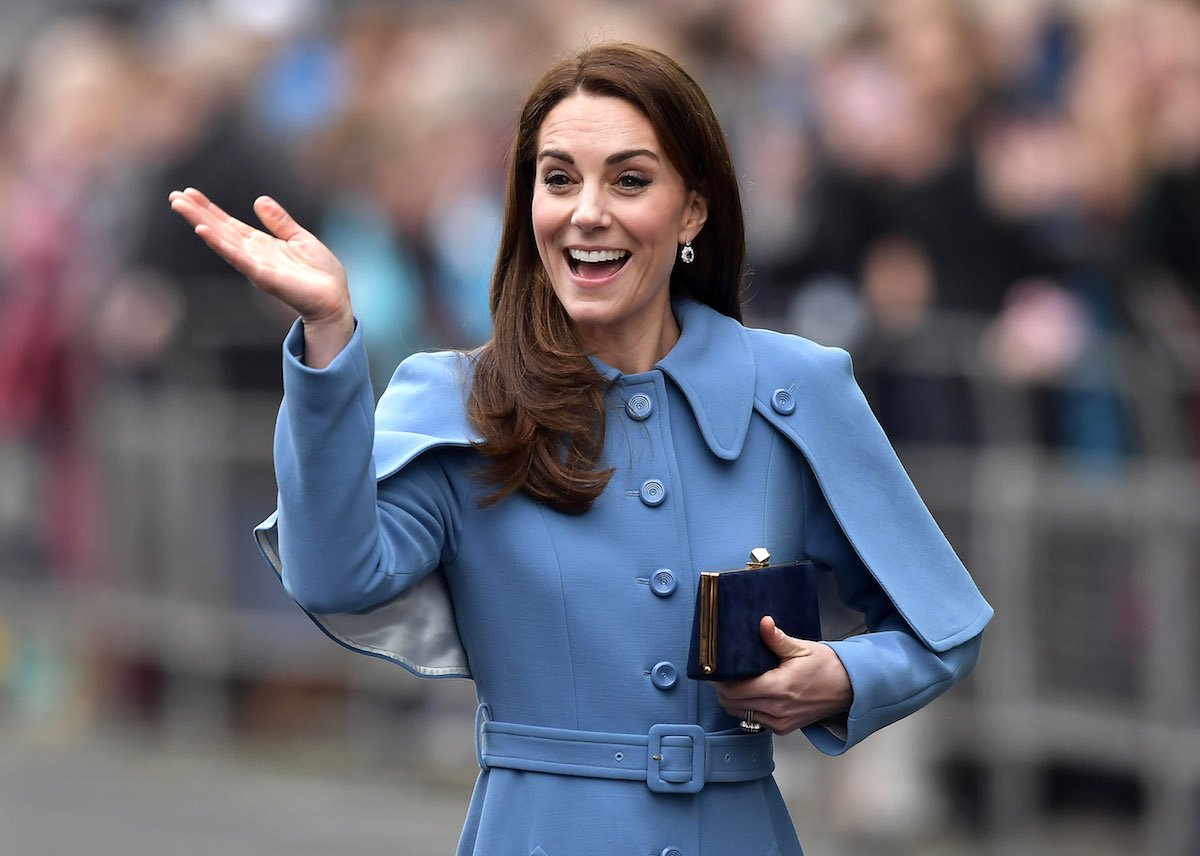 Of course, it's hard to tell just how tall a person is from pictures. But if you guessed that Kate is taller than your average woman, you'd be correct. 
The Duchess of Cambridge stands 5'9″ tall. She likes to wear high heels to complement her stylish looks. Prince William is 6'3″ tall, which means that Kate can wear the 3.5 inch high heels she prefers and her husband is still taller than her. 
But what about the other members of the royal family? How do they measure up to the Duchess of Cambridge?
Most members of the royal family are tall
Kate is the tallest woman in the royal family. Markle is 5'6″, but she's far from the shortest. That distinction goes to the queen herself, who clocks in at a regal but diminutive 5'2″. The queen's royal consort Prince Philip stands an even 6′ tall, so he towers over his petite but powerful wife. 
All the men in the royal family are taller than their wives, although that wasn't always true. Camilla, Duchess of Cornwall, is 5'8″ while Prince Charles is 5'10". The late Princess Diana was also 5'10", so when pictures were taken of the couple they were carefully arranged to make it look like he was taller than her, especially when she was wearing high heels. 
Prince Harry falls right between his big brother and father when it comes to height, at 6'1″. That makes him a healthy 7 inches taller than his wife. Not as dramatic of a difference as between Queen Elizabeth and Prince Philip, but still a big difference. 
A picture that was taken in January shows that Kate and Prince William's older son is taking after his tall parents. Prince George was shown standing on a step above his great grandmother the queen, and he almost looks as tall as her. At only six years old, he's just a foot shorter than Queen Elizabeth, and he's gaining fast.