How Tall Is Khloé Kardashian?
Khloe Kardashian is a member of the famous Kardashian Jenner family and has become a celebrity in her own right.
All eyes have been on the Kardashian and Jenner family as they prepare to wrap up their epic reality television series. With season 20 of Keeping up With the Kardashians well underway, fans and followers of the television show have been wondering what this means for the cast moving forward. Kourtney Kardashian, Kim Kardashian, Khloé Kardashian, Kendall Jenner, and Kylie Jenner have been front-and-center since the premiere of Keeping Up with the Kardashians back in 2007. Almost 14 years later, and though a lot has changed, not everything has.
Through the series' 20 seasons fans and viewers of  Khloé Kardashian have known and loved her for her energetic and motivational personality, but also for her willingness to embrace her differences from her sisters. See what the reality television star has lined up for the future, what has been going on with  Khloé Kardashian, and just how tall she is compared to the rest of the Kardashian and Jenner clan. 
What does Khloé Kardashian have planned for the future?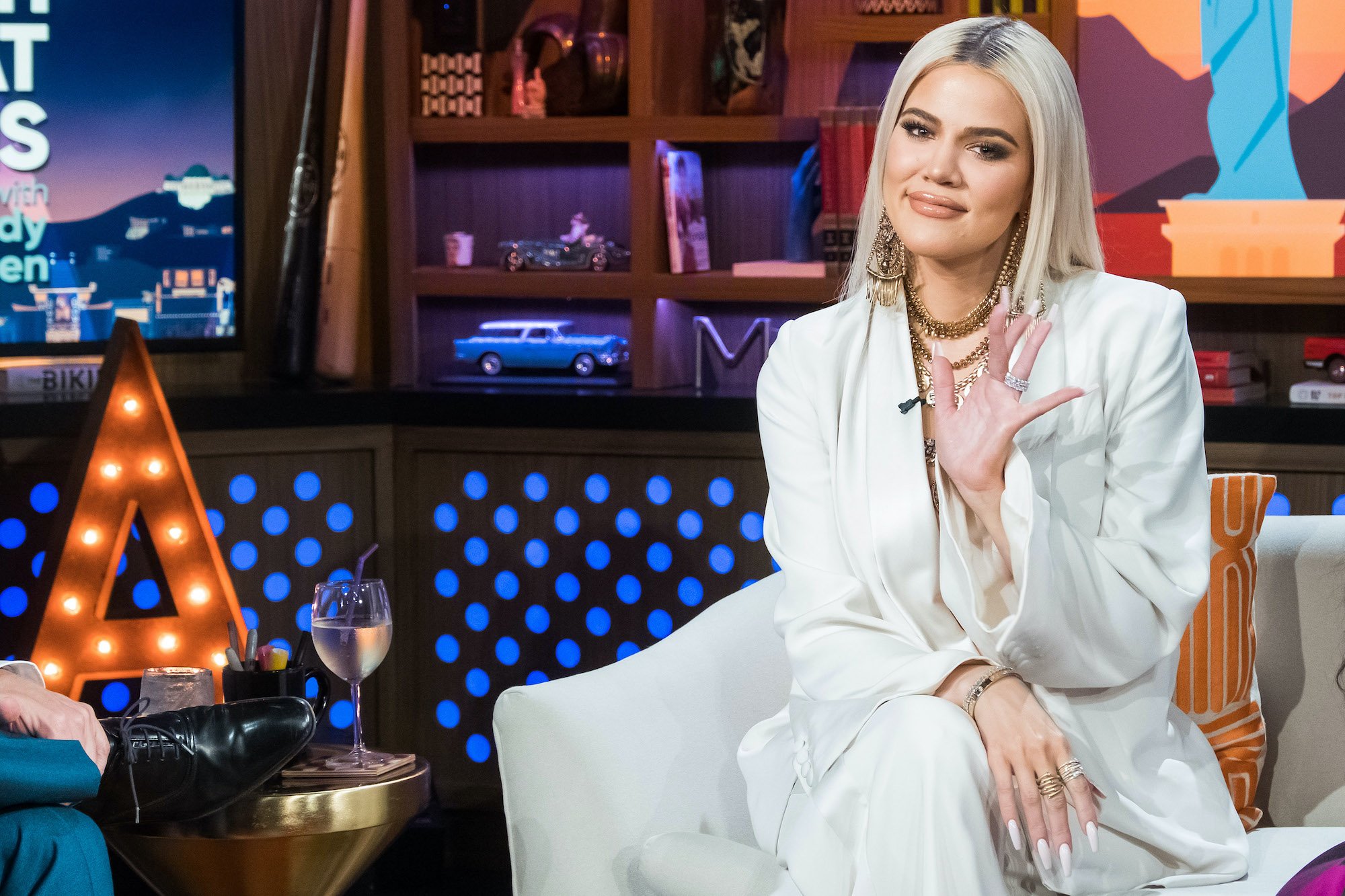 Fans and viewers of Keeping Up with the Kardashians were likely disappointed to hear the popular series was finally coming to an end. After 20 seasons, no one can really blame the cast for wanting to put this chapter to rest. However, though this may be the end of the Kardashian and Jenner's journey with Bravo, it doesn't look like the famous family plans on slowing down anytime soon.
Though there hasn't been much revealed about it, there has been a lot of buzz about the cast's plans to start streaming elsewhere. Ryan Seacreast, an executive producer and co-creator of Keeping Up with the Kardashians spoke to People about what the famous celebrities could be thinking, or more specifically, plotting. 
In December of 2020 the family signed a multi-year contract to produce global content for Hulu and Star. The cast of Keeping Up with the Kardashians have yet to address or acknowledge the deal, but it is safe to say that fans and followers have high hopes. 
Kardashian's personal life 
Much of Khloé Kardashian's recent personal life has been dominated and dictated by the NBA star Tristan Thompson. When Jordyn Woods, Kylie Jenner's former BFF, was accused of being intimate with Thompson things started to get very ugly. This scandal took place during Kardashian's pregnancy with their baby, and Thompson continued to make things worse. More cheating allegations surfaced, but Khloé Kardashian hasn't let those get in her way. 
In the recent episodes of Keeping Up with the Kardashians Thompson is seen on screen with Khloé Kardashian as they discuss the details of potentially having another baby with the help of a surrogate. However, since those scenes were filmed, as BuzzFeed shared, there have been yet again more cheating accusations to surface on Thompson's end.
At this point, Khloé Kardashian's fans and followers have made it pretty clear that they won't feel bad for the reality star if Thompson cheats on Kardashian again. 
How tall is Khloé Kardashian?
As of late, Khloé Kardashian has had a lot going on in her personal life, but there is no arguing the reality star is a definite catch. From her stylish looks to her entrepreneurial attitude, she seems to be a bomb partner. On top of that, she is able to use her added height to help her slay the game. 
Many people have criticized Khloé Kardashian for looking different from her sisters and even joked about the possibility that she could be adopted. However, all jokes aside, Khloé Kardashian might be taller than you ever realized. Elle shared that the famous reality television star is actually 5'10". 
Khloé Kardashian has almost a foot and half on her little sister Kylie Jenner. As for her other little sister, Kendall Jenner, they are actually just about the same height. Kim Kardasian is just 5'2″ but Kourtney Kardahsian is the biggest littlest sister with a height of 5'1″.
Though it's not a bad thing, Khloé Kardashian's height is one thing that seems to set her apart for the rest of the clan.