How Tall Is LeBron James' Wife, Savannah Brinson?
You don't have to be a basketball fan to know who LeBron James is. He's won multiple NBA Championships with three different teams–the Miami Heat, the Cleveland Cavaliers, and the Los Angeles Lakers. His accomplishments on the court have cemented him as one of the greatest basketball players to ever step on the court.
While the athlete is one of the most famous faces in the NBA, not a ton is known about the woman who has been by his side throughout his career. Here are the answers to a few common questions about Savannah Brinson including what her personal net worth is and how tall she stands next to her 6 foot 9 husband.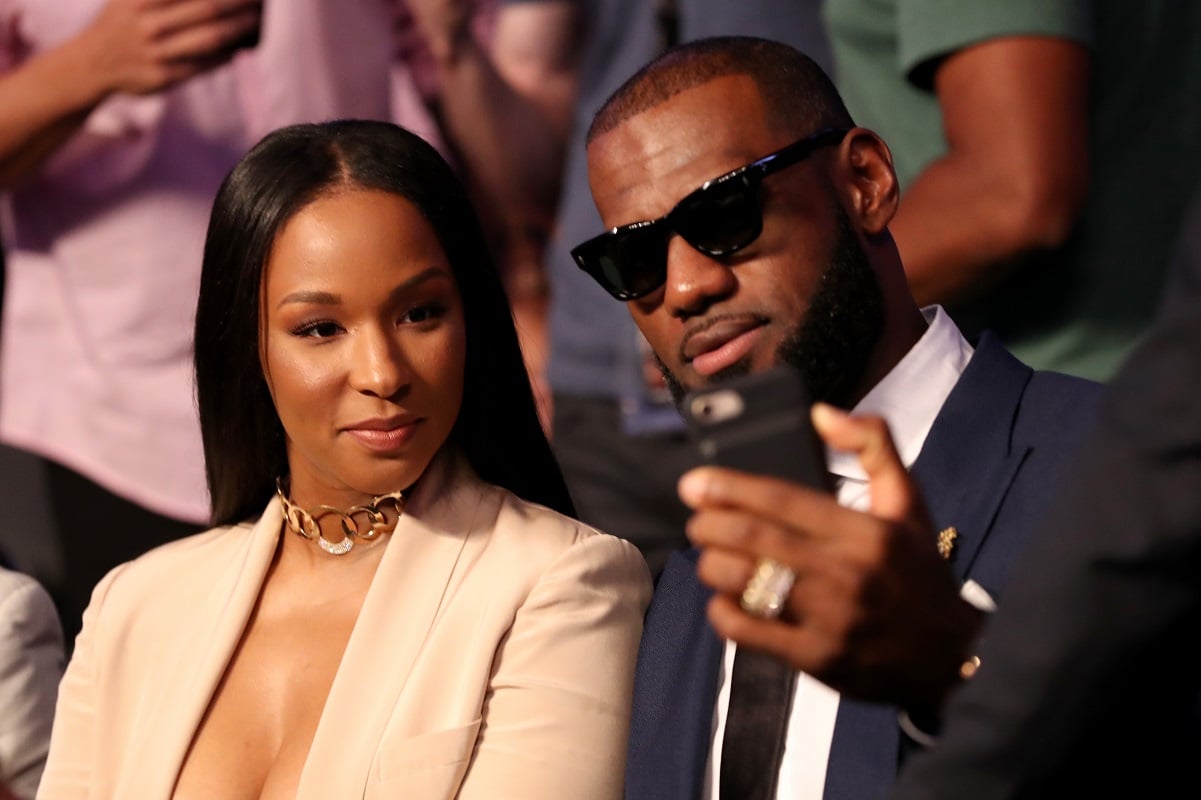 How long James and Brinson have been together
Brinson, who was born on Aug. 27, 1986, has been with James since they were teenagers. They attended rivals high schools in their hometown of Akron, Ohio, and went to an Outback Steakhouse on their first date.
"We have been down since high school," James said via The Hollywood Reporter. "I listen to a lot of rap music, and a good friend of mine said, 'You wasn't me with me shooting in the gym,' but in all actuality, Savannah was with me shooting in the gym when I [had] absolutely nothing."
On New Year's Eve 2011, after a decade together, James decided to propose to his longtime girlfriend. He enlisted the help of then-teammate Dwyane Wade to hold onto the $300,000 pear-shaped diamond engagement ring all night. A few minutes after midnight, James popped the question and Brinson happily accepted.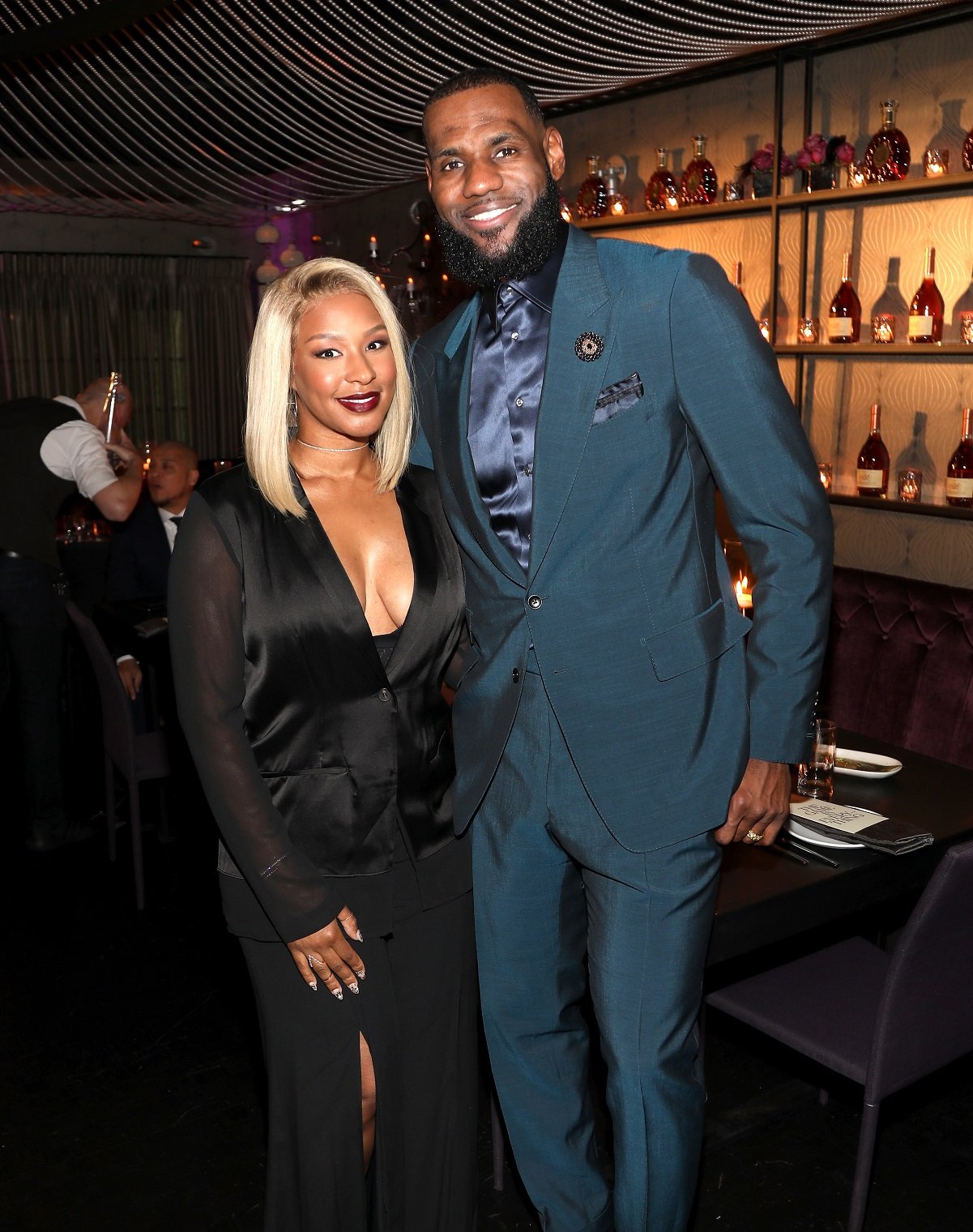 RELATED: Who Is Miami Heat Star Jimmy Butler's Girlfriend?
"I was nervous. It felt like before a finals game," James admitted to Oprah Winfrey about the proposal. "I had been thinking about it for a while, but it just came to me one day and I was like, 'This is a part of growth for me.' This is the lady and the woman I have been with through all the good and all the bad. She's been there for a long time and I wanted her to continue to be there with me, so I felt like at that moment it was time."
The pair tied the knot on Sept. 14, 2013 in front of 200 guests.
What is Brinson's height and net worth?
As mentioned, LeBron is 6 foot 9 while his wife is much shorter standing at 5 foot 7.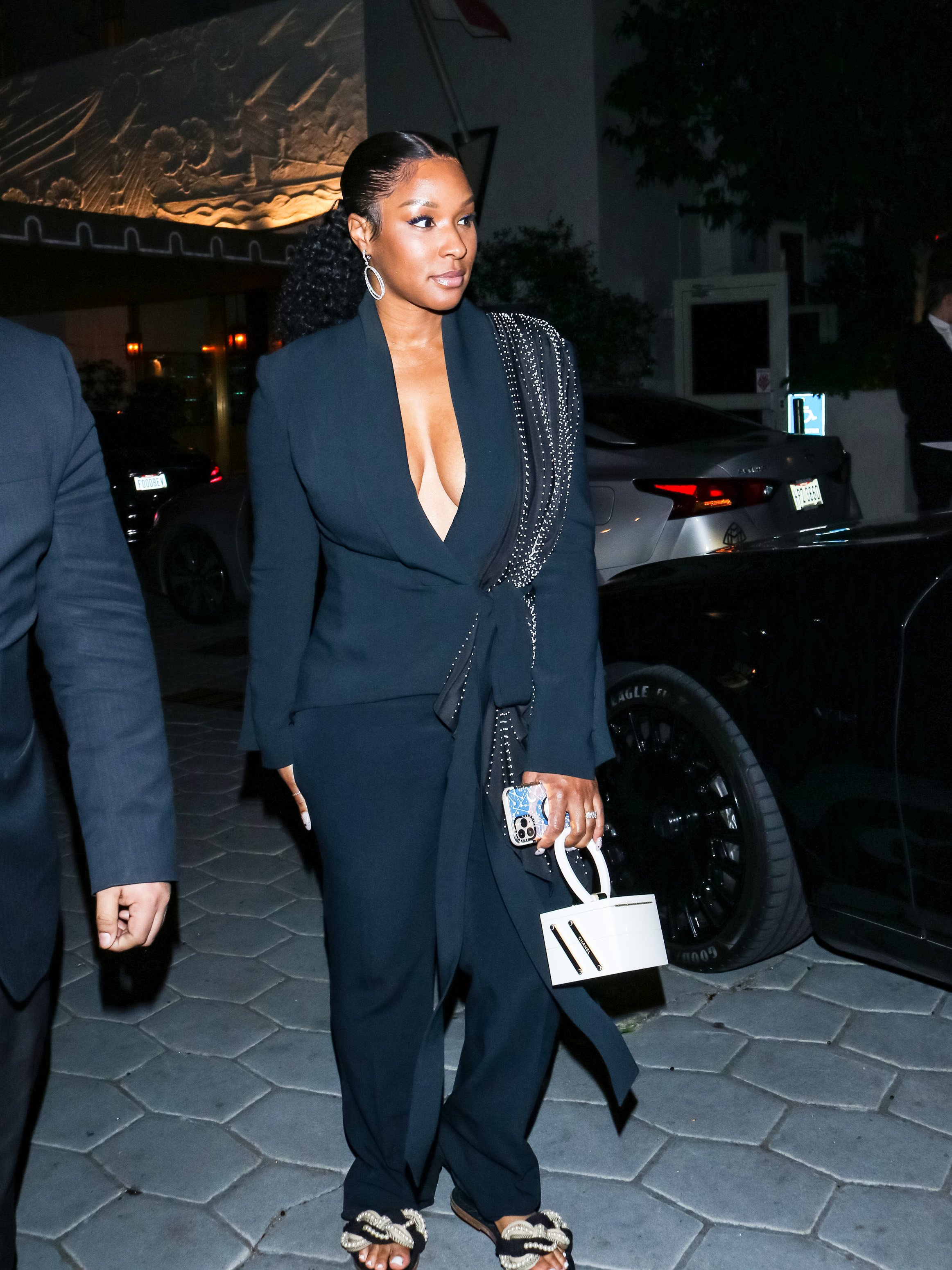 RELATED: Who Is Michael Jordan's Wife, Yvette Prieto?
Another fact about Brinson is that she has four siblings and is the youngest child of JK and Jennifer Brinson. Today, she and James have three children. Brinson found out she was pregnant with their first child, LeBron Jr. "Bronny," during her senior year of high school.
According to Business Insider, Brinson confessed that her initial reaction was fear but James assured it was going to be fine telling her, "'It's not going to slow me down, and it's not going to slow you down. We're going to keep doing what we have to do.'"
Bronny was born on Oct. 6, 2004. James and Brinson welcomed another son, Bryce Maximus, three years later followed by a daughter, Zhuri, in 2014.
Despite being married to one of the richest basketball players on the planet, Brinson has had success with her own businesses including as an interior designer. James' wife also started the Women of Our Future mentorship program for young girls. It "provides one-on-one counseling and support from screened volunteer mentors for 9th and 10th grade girls." Celebrity Net Worth noted that Brinson has an estimated net worth of $50 million.