How Tall Is Machine Gun Kelly?
Machine Gun Kelly received a lot of attention after he began dating actor Megan Fox. When you see pictures of the two celebrities together, one thing you likely notice is how much taller Machine Gun Kelly is than Fox. Here's what we know about Machine Gun Kelly's height.
How Machine Gun Kelly got his name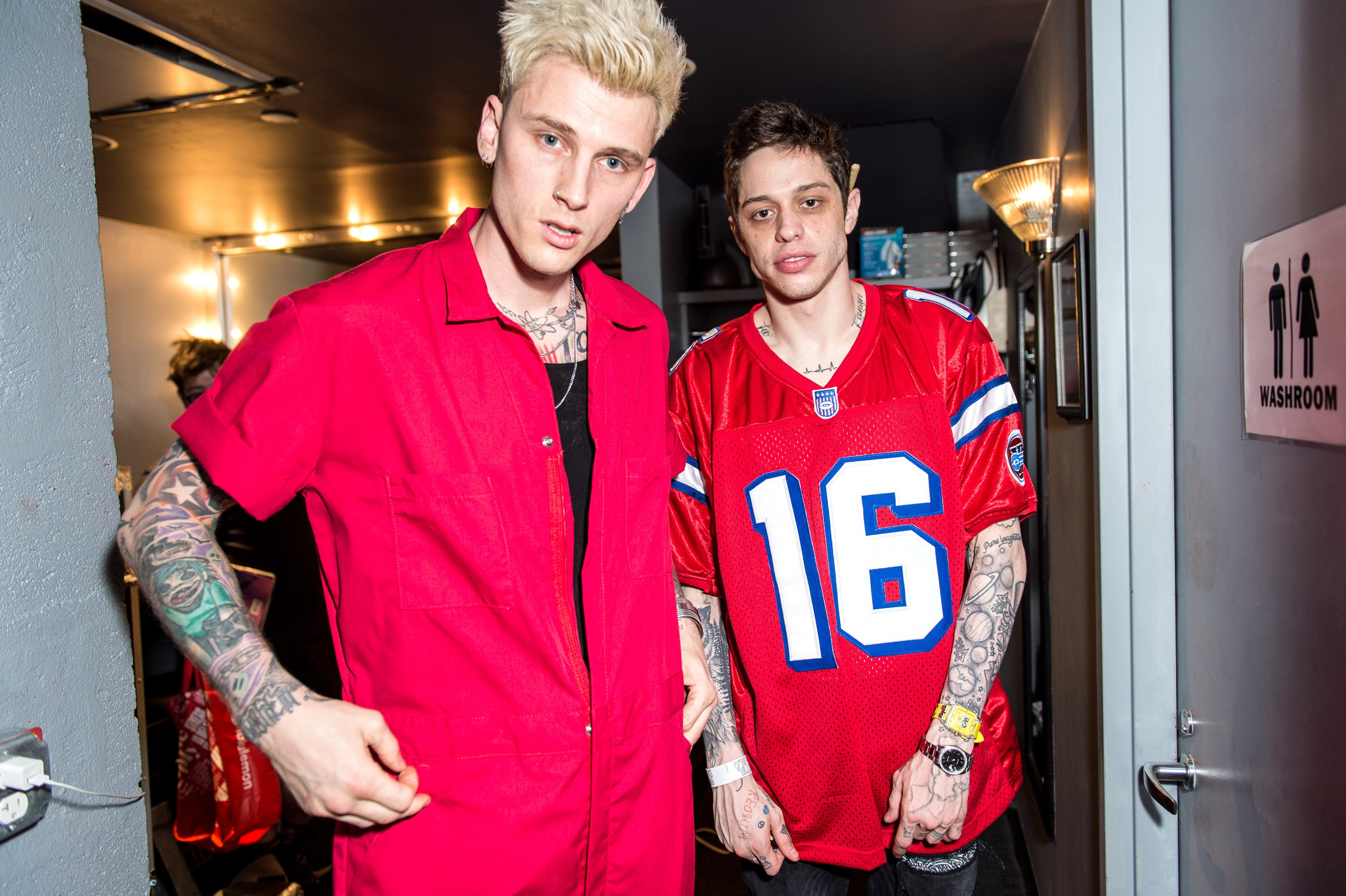 One of the first things you might wonder is how Machine Gun Kelly got his name. The performer's stage name is a reference to his rap style, which has a rapid-fire pace. His name is also a reference to George "Machine Gun Kelly" Barnes. George Barnes was a well-known criminal who received a life prison sentence for engaging in illegal liquor trafficking, kidnapping, and bank robbery. Machine Gun Kelly's birth name is Colson Baker.
Although Machine Gun Kelly liked this performance name, he couldn't simply take the moniker. He had to pay someone for permission to use the name. During an interview with Howard Stern, Machine Gun Kelly said he had been using the name since he was 15 years old. However, when he became a professional, he had to go through the process of officially obtaining the right to use the name. Someone who was a DJ and actor was already using the name. Machine Gun Kelly paid $1 million so he could use the name.
How tall is Machine Gun Kelly?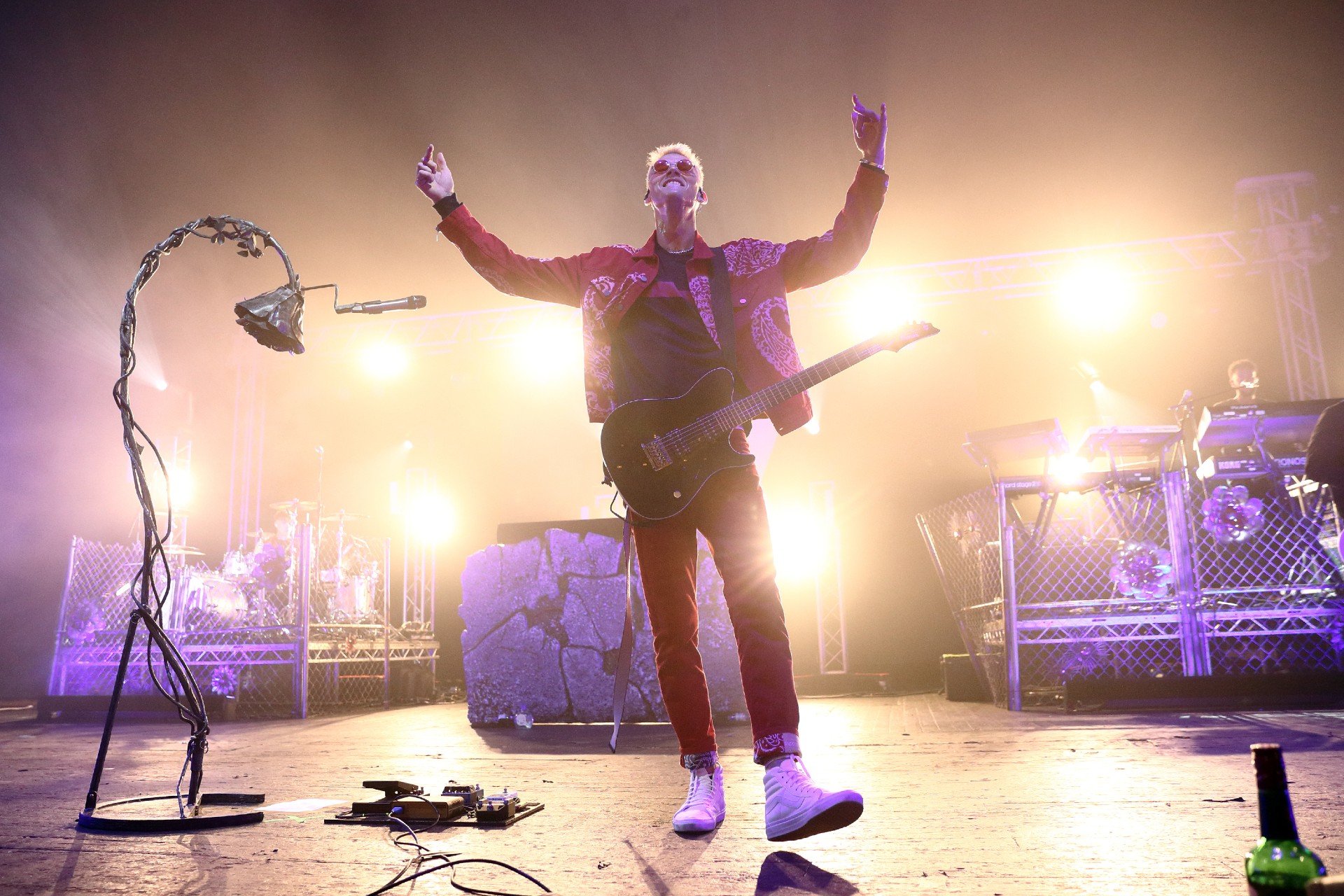 Machine Gun Kelly is six-feet-four inches, according to a New York Times report. The publication describes him as "an unlikely fashion darling—angel-blond hair, bedroom-eyed, 6'4" in socks." He towers over his girlfriend, Megan Fox, who is reportedly five-feet-four inches.  
Fox spoke about the height difference between her and Machine Gun Kelly. There was a scene in their movie, Midnight in the Switchgrass, where she had to overpower him. She plays FBI agent Rebecca Lombardo. Fox says the wrestling scene isn't realistic, considering she's smaller than he is.
"He's a lot bigger than me," says Fox during an interview with USA Today. "He's like seven feet tall and I'm tiny, so this is not something that's going to happen in real life. But it went OK. We didn't know each other yet, so it was just like two actors doing a fight scene, but with a little added sparkle."
How Machine Gun Kelly and Megan Fox met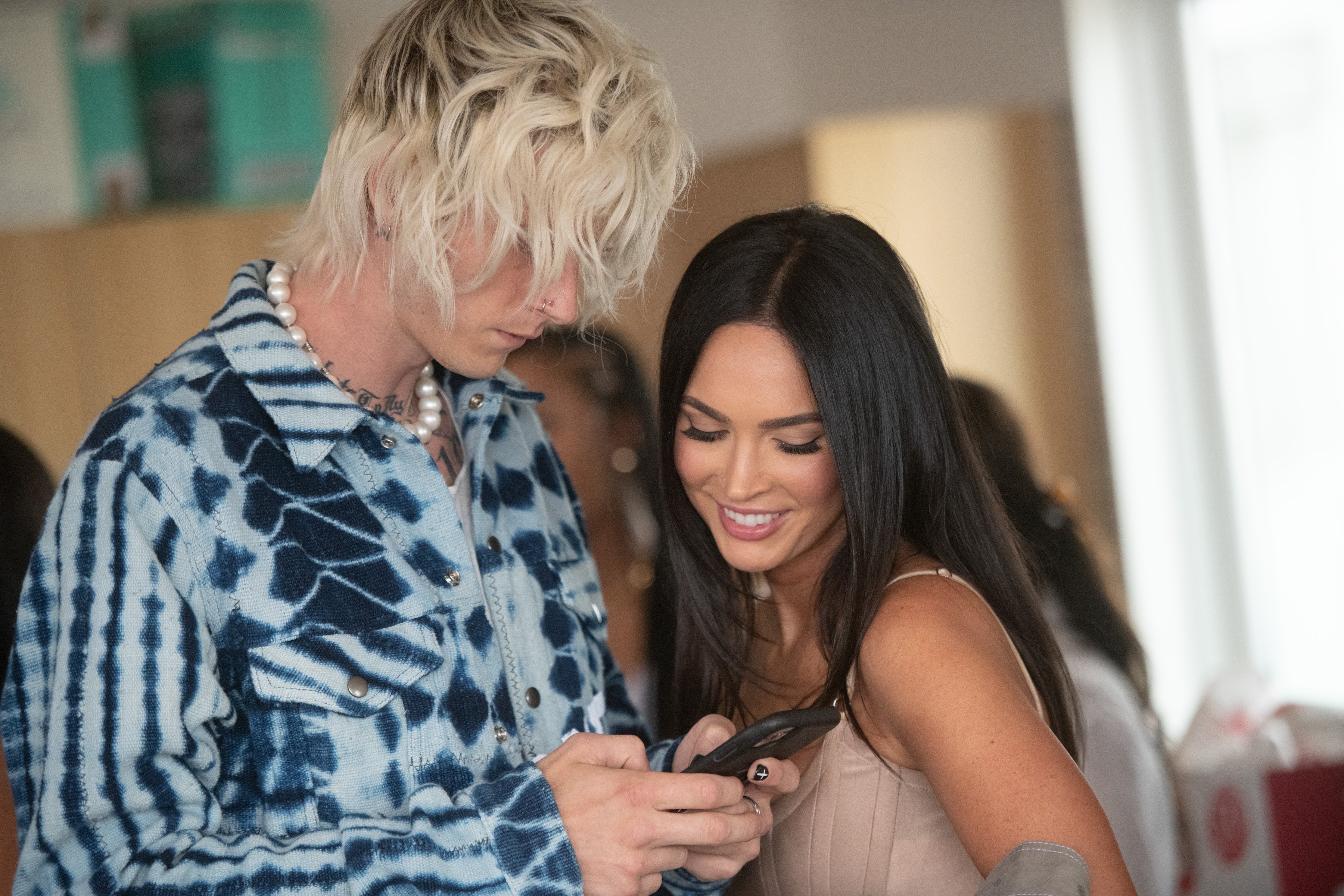 Fox and Machine Gun Kelly reportedly met while filming Midnight in the Switchgrass. Brian Austin Green, Fox's ex-husband, told his podcast listeners that Fox told him about Machine Gun Kelly and that at the time they were friends. Green described his ex-wife's new love as "nice" and "genuine." He also says he trusts Fox's decision.
"Megan has continued working and she met this guy Colson on set on this film she's working on," says Green. "I've never met him. He goes by Machine Gun Kelly. I've never met him, but Megan and I have talked about him and they're friends at this point. And from what she's expressed, he's just a really nice, genuine guy. And I trust her judgment. She's always had really good judgment."
Follow Sheiresa Ngo on Twitter.