How Tall Is Melissa Joan Hart?
Melissa Joan Hart was one of the biggest TV show stars of the 1990s, and is still a pretty major name today.
Melissa Joan Hart was one of the biggest TV show stars of the 1990s, and is still a pretty major name today.
Her roles on Clarissa Explains It All and Sabrina the Teenage Witch solidified her as a big name for family-friendly sitcoms, though her other roles and experience throughout the years have led people to see her as a talented, professional, and overall well-rounded actor.
On top of this, her experience in the entertainment industry has extended beyond acting, and she's won and been nominated for dozens of awards. Of course, her acting has led people to be curious about her appearance. More specifically, how tall is Melissa Joan Hart?
Who is Melissa Joan Hart?
Melissa Joan Hart started acting as a young child on commercials in the 1980s, which soon turned into various guest roles on TV shows and even some live theater performances.
However, she became a household name in 1991 when she took the leading role of Clarissa on the Nickelodeonsitcom Clarissa Explains It All. For this role, she won her first three awards, and got noticed by many more producers. She attended New York University for two years, but decided to pursue the of Sabrina on Sabrina the Teenage Witch, which earned her even more fame and success. In the late 1990s, she also tried her hand at directing, producing some episodes of Sabrina the Teenage Witch and a few other family sitcoms.
Overall, this experience at an early age seems to have helped Hart. She was praised for her acting, and after Sabrina the Teenage Witch ended she went on to continue directing personal projects and to star in guest roles on other shows. Though her largest roles did come in the 1990s, her acting career continues to this day.
What has Melissa Joan Hart been up to recently?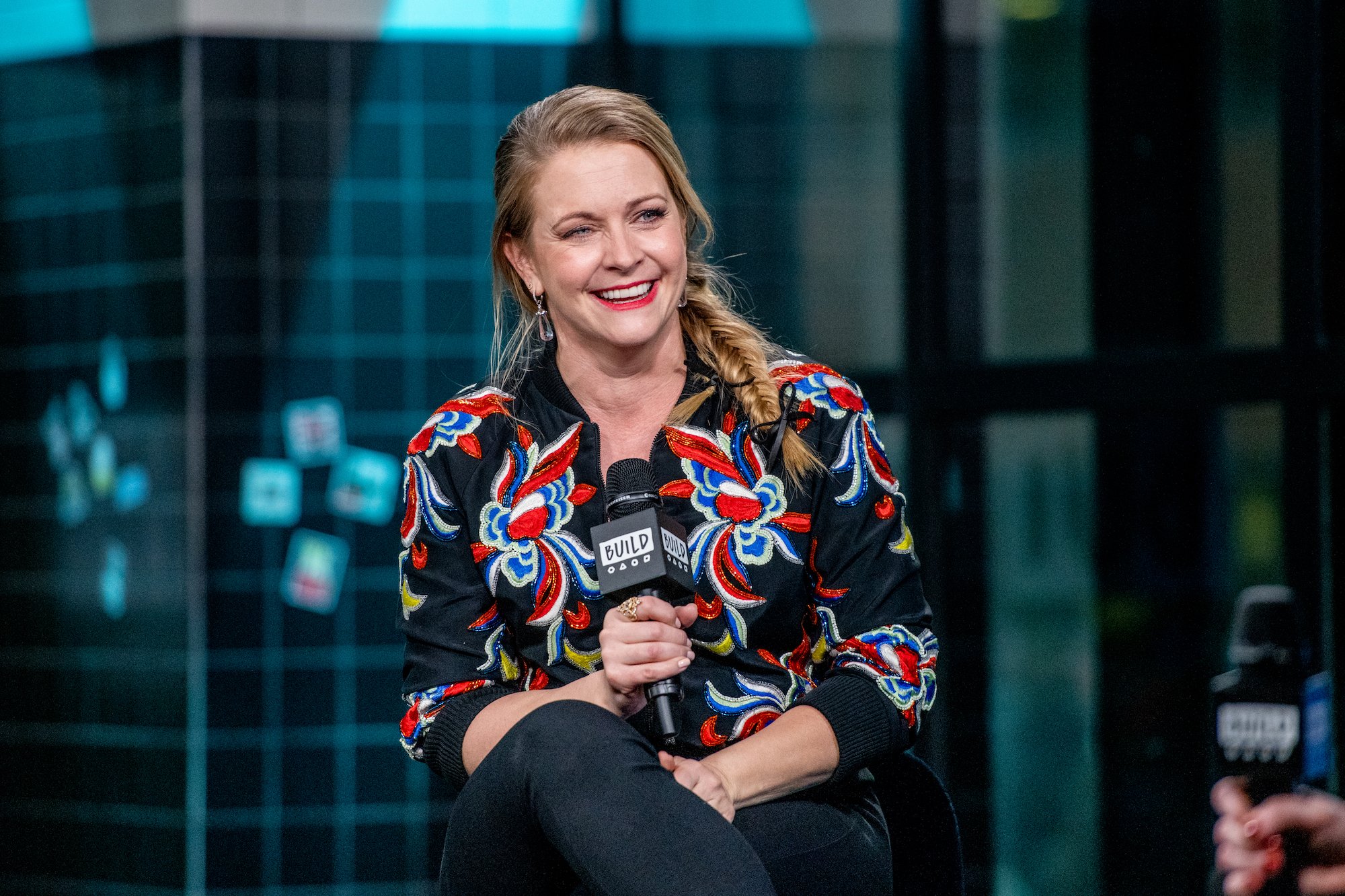 In 2010, Hart took on a leading role on the sitcom Melissa and Joey. Despite the title, she does not play herself — instead, she plays a politician who hires Joey to care for her niece and nephew following the arrest of Melissa's sister. The show lasted for five years with great success, and gave Hart more chances to flex her directorial skills.
In 2019, she appeared on the Netflix sitcom No Good Nick, and she even returned to Nickelodeon for the animated series The Casagrandes, which continues to air today. She's also had numerous appearances in Christmas flicks, so if you see her during the holiday season, don't be surprised!
How tall is Melissa Joan Hart?
Often on TV, it's hard to tell an actor's height. Things like the Scully box have been used so that the characters are level with each other in shots, and things like height are mostly noticeable when the producers want to make a point of it. So how tall is Hart?
According to Hart's IMDb page, she is five feet two inches. It might not have been something you thought about while you were watching the show, but maybe this information adds something to rewatches of Sabrina the Teenage Witch or her appearance on shows like Dancing with the Stars.
Though many people might expect famous actresses and celebrities to be tall, Hart has clearly achieved tremendous success in her career. It goes to show that maybe things like height aren't as important as professionalism, a good work ethic, and care for one's career.