Despite facing criticism for her ever-changing image, Miley Cyrus is a fearless figure in Hollywood. The celebrity became a household name for kids during her Hannah Montana days. But she established her own style after experimenting with different performance techniques. Now, she is one of the most celebrated artists in the industry.
While Miley fans may think they know everything about the superstar, there are countless details that they probably don't even think of. Here are some facts about Cyrus from her height to her love life and family comments.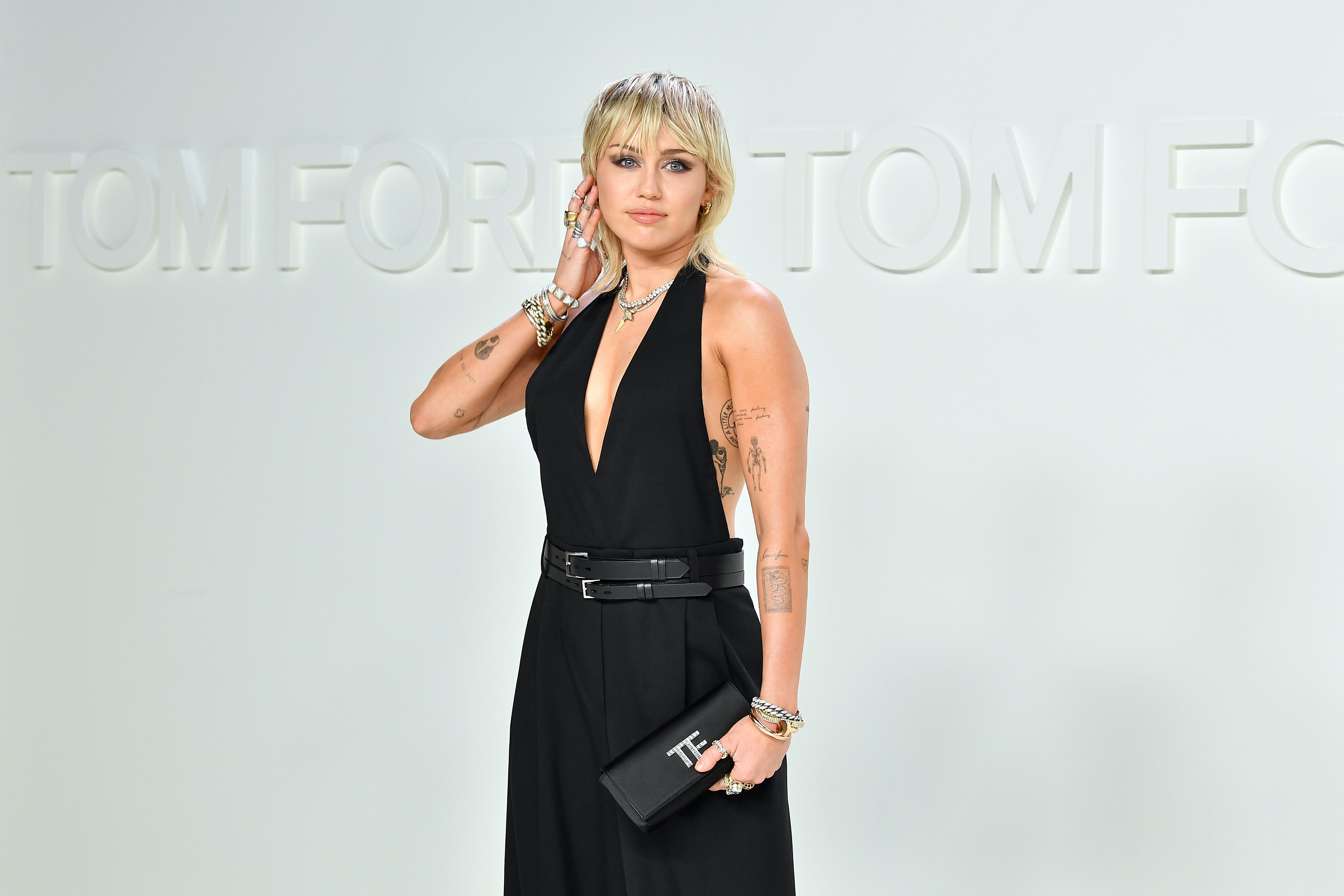 The star's ride to fame
Cyrus didn't really benefit from having "the best of both worlds" in playing Hannah Montana. Although she "still loves [Hannah] 15 years later" in her "thank you" tweet to the character, Cyrus didn't enjoy the experience as much as fans thought. She shared her true feelings about her wig-wearing days in an episode of Rock This with Allison Hagendorf.
"Talk about an identity crisis," the singer commented. "I [was] a character almost as often as I was myself, and actually the concept of the show is that when you're this character [and] when you have this alter ego, you're valuable. And then the concept was that when I looked like myself, when I didn't have the wig on anymore, that no one cared about me."
After her Disney days were over, Cyrus quickly jumped into a more adult-oriented performance style. She ditched the white jeans and glittery tops and donned black leather bodysuits. "Can't Be Tamed" is one of the most popular songs from these early days of her career. Later, Cyrus further embraced her growing style; she wore pasties and see-through outfits, produced more songs about sex, and twerked against Robin Thicke at the 2013 Video Music Awards. This is when Cyrus shot back up to fame.
Miley Cyrus' height
Height isn't the first thought of a viewer upon seeing Miley Cyrus. They see her rebellious and sometimes headline-breaking outfits. At 5-foot-5, Cyrus has promoted health and wellness through workouts and a vegan diet. However, the star chose to leave the vegan lifestyle citing nutrition concerns.
In explaining why she left the diet on The Joe Rogan Experience, Cyrus detailed that she still loves animals but had to decide for her health. "I was vegan for a very long time and I've had to introduce fish and omegas into my life because my brain wasn't functioning properly," Cyrus said. "Now I'm so much sharper than I was and I think that I was, at one point, malnutritioned."
The star also has a workout regiment and talked about it on The Tonight Show Starring Jimmy Fallon. Cyrus described how she trains through Ashtanga Yoga training.
Other aspects about Miley's life you might not know
Most are aware of Cyrus' long-term relationship with her former husband, Liam Hemsworth. The two met on the set of The Last Song and had a rollercoaster ride of a life together. They were engaged once, then broke it off, and reunited a few years later to marry in a simple ceremony. Most remember that the two split less than one year later.
Some might not remember, however, that the singer performed a dramatic introduction of her song, "Slide Away." The lyrics are rumored to be about her ex-husband and most fans say that it's pretty obvious. The lyrics "move on we're not 17" clearly refer to the age when Miley and Liam developed their relationship.
Aside from her relationships, Cyrus has talked about her role models. In an interview with Rolling Stone, she cited Joan Jett as one of them. But her main role model is her mother, Tish Cyrus; the singer wrote the song, "Mother's Daughter" dedicated to their relationship.
Related: The Beatles' Ringo Starr Revealed His Thoughts on Billie Eilish Miley Cyrus