How Tall Is Sheryl Crow?
Sheryl Crow is one of the most famous female celebrity musicians of the times, but it wasn't always that way.
Sheryl Crow is one of the most famous female celebrity musicians of the times, but it wasn't always that way. Many of her fans and followers may be wondering where it all began for the iconic star.
Born in February of 1962, Crow was born in Missouri. From a young age the ambitious girl seemed destined for a career in the music industry. When Crow was only six years old, she began playing the piano. Crow grew up with three siblings and eventually went on to study music education at the University of Missouri. During this time of her life Crow was in a local band called Cashmere.
After Crow graduated from college, she began teaching music at an elementary school located in St. Louis, but it soon became clear that this career would not suffice Crow's passion as a musician and an artist.
Take a closer look at Crow's unexpected journey as a musician and find out the star's exact height. 
Sheryl Crow's journey in the spotlight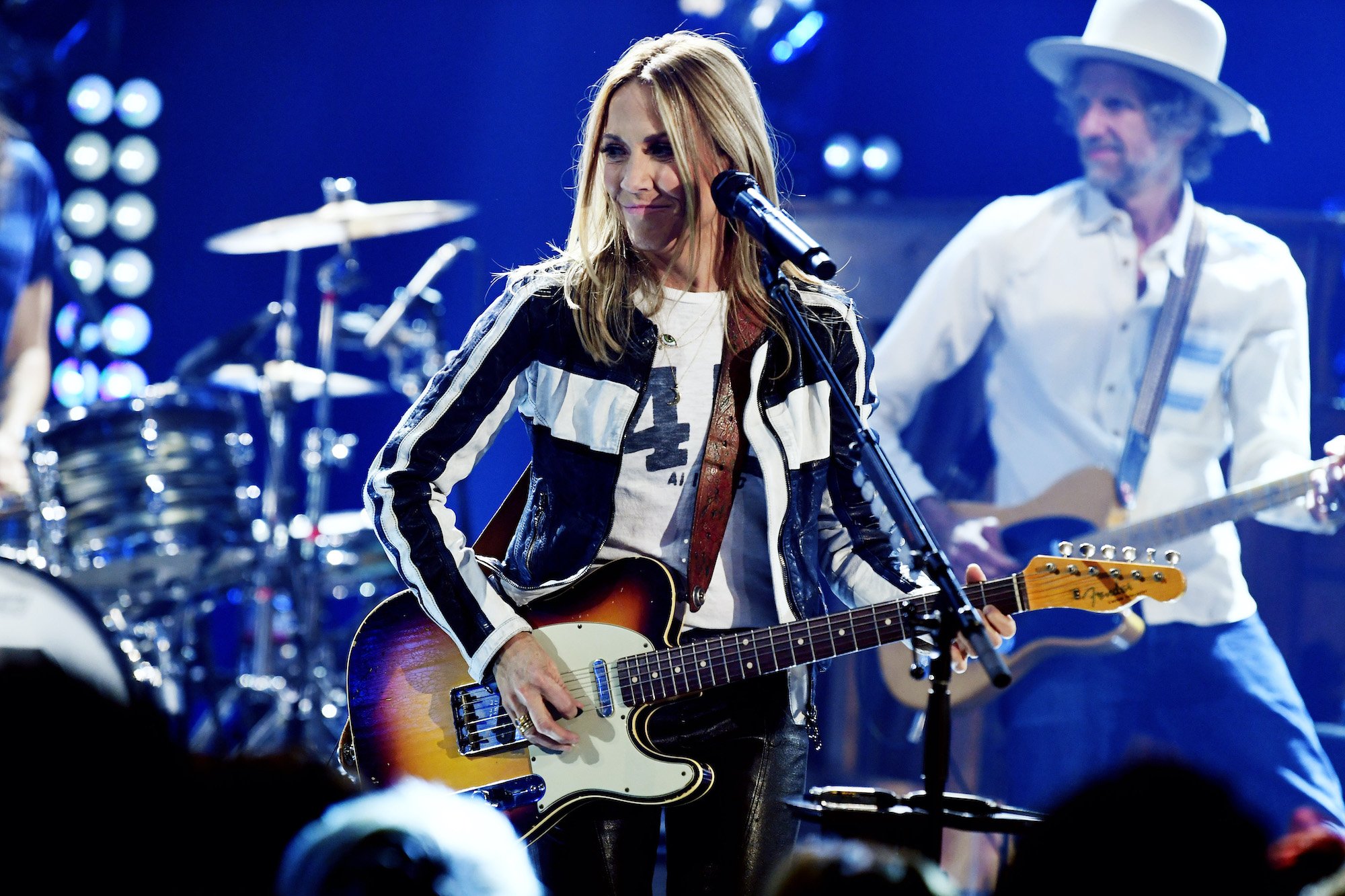 Biography has shared a detailed account of Crow's introduction to stardom. In 1986 Crow moved to Los Angeles and started recording jingles for companies like McDonalds. At the same time Crow was exploring work as a backup singer.
During the late 1980s Crow had the opportunity to tour with Michael Jackson as a backup singer. Rod Stewart, Sting, and Don Henley are a few of the other stars Crow provided secondary vocals for, but things were quickly changing for Crow. 
In 1993 the ambitious star released Tuesday Night Music Club, and it soon became clear what a hit the album was. "All I Wanna Do" was one of the top-singles from the album that put Crow and her career on the album. In 1996 Crow recorded Sheryl Crow which went on to win Grammy Awards for Best Female Rock Vocal Performance and Best Rock Album.
Just two years later Crow released yet another album and found herself winning another Grammy Award for Best Rock Album. When Crow released Detours in 2008 it became evident that the musician's personal life was deeply influencing and inspiring her professional life. 
Sheryl Crow's personal life
The title of her 2008 album says it all, and according to Biography, Crow explained: "It's about how I feel things are going in the world and what's happened to me the last couple of years — the end of a relationship, adopting a baby."
Crow's personal life sounded to be almost as eventful as her professional life.
Crow had a reputation for dating musicians. Owen Wilson and Eric Clapton were two of Crow's former flames, but in 2003 Crow began dating Lance Armstrong. Armstrong and Crow got engaged a few years after, but the couple called it quits before the big day.
Not long after Crow was diagnosed with breast cancer. Crow had a lumpectomy and underwent radiation treatment and was able to maintain her health, but the life threatening experience definitely seemed to cause her to pursue even more of her dreams.  After buying a horse farm, Crow decided to become a mother through adoption.
Wyatt and Levi are her two adopted sons. Though the musician never got married, she wasn't going to let that stop her from being a mother. 
How tall is Sheryl Crow?
Crow's journey as a musician has definitely been an interesting one. There are many things her fans and followers might have not known about the star, and her height might have been on them.
With such a remarkable career and life, it doesn't seem like Crow lets anything hold her back, including size. Though her performances almost seem larger than life, according to IMDb, the musician's official height is 5'3½".