How Tall Is Singer/Songwriter Jewel?
The 1990s were full of great music, and some of those artists have continued to have an ongoing presence in the contemporary musical world. Others, however, have faded from the spotlight — going on to other projects or leaving the entertainment industry completely. 
Jewel saw her popularity skyrocket in the 1990s, and her album Pieces of You helped launch her into folk history, but the star hasn't maintained such a high profile in the music world since. Some of this is by design as the singer has consciously chosen a simple life that fits her personality and passions.
Let's take a closer look at Jewel's rise to fame and current hobbies as well as some details about her personal life including how tall she is.
Jewel lived in a van while trying to make it big 
Jewel got into the music scene at a very young age, performing alongside her parents when she was just a child. By the age of 16, she was interested in breaking out into a solo career of her own, and the poet started penning and performing her own songs.
She headed to California where she performed in coffee shops, but while she awaited her big break, things were financially strained.
After a predatory situation with a boss who was trying to take advantage of her went south, Jewel ended up living in her car — and then the car was stolen. 
Things took a turn for the better very quickly when Jewel got discovered and signed to a label. She was catapulted into fame as her hits climbed the charts. Along the way, Jewel had a secret fling with actor Sean Penn — who she met after he requested she work with him on a song for an upcoming film. 
Jewel settled into a quieter life after her fame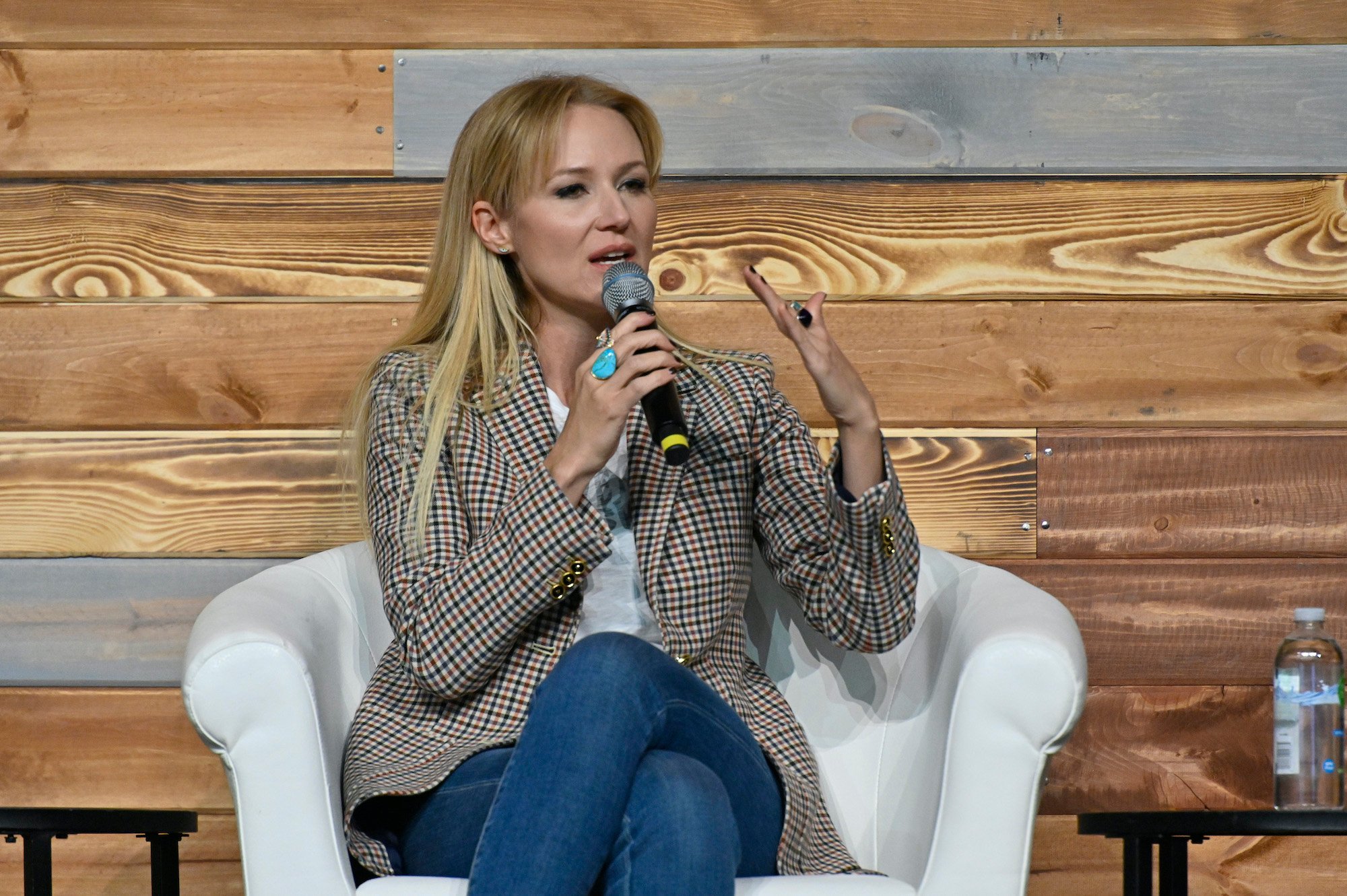 Jewel's star shined brightest in the late 1990s, but the singer made some very pointed choices to guide her life on a quieter path. Around the time that she was launched into stardom, she also began dating professional rodeo star Ty Murray.
The pair dated for a decade before quietly marrying in 2008, and they added a son named Kase to their family in 2011. 
Jewel and Murray were married for six years when Jewel took to social media to announce their divorce, according to The LA Times: "Ty and I have always tried to live the most authentic life possible, and we wanted our separation as husband and wife to be nothing less loving than the way we came together."
Following that split, Jewel returned to Alaska, where she had spent much of her childhood. 
That doesn't mean that Jewel has faded from the entertainment world entirely. While she has certainly taken some steps back and focused on caring for her son, she has released many albums over the year — including some experimental genre jumps into dance music and lullabies. She's also penned books of poetry and a memoir. 
How tall is Jewel? 
One of the things that Jewel has done with her time is acting. A quick look at her IMDb profile shows a substantial amount of soundtrack work but also some credits as an actor.
She appeared as herself in Walk Hard: The Dewey Cox Story (2007) and has starred in a series of crime mysteries for the Hallmark network. In these "Fixer-Upper Mysteries" adapted from a book series, Jewel plays a renovator named Shannon who finds herself caught up in mysterious crimes through her work restoring old houses. 
Her IMDb profile also shows some key details about her life. She was born on May 23, 1974. Her crooked upper teeth are a signature of her appearance. The star is 5'6″ tall.