Tomi Lahren is a celebrity former television host, a right-wing political activist, and a commentator. She also hosts a show called Tomi that is recognized worldwide. Tomi joined Fox News as a news contributor in 2017 and, in the same year, landed a gig with a pro-Trump advocacy organization.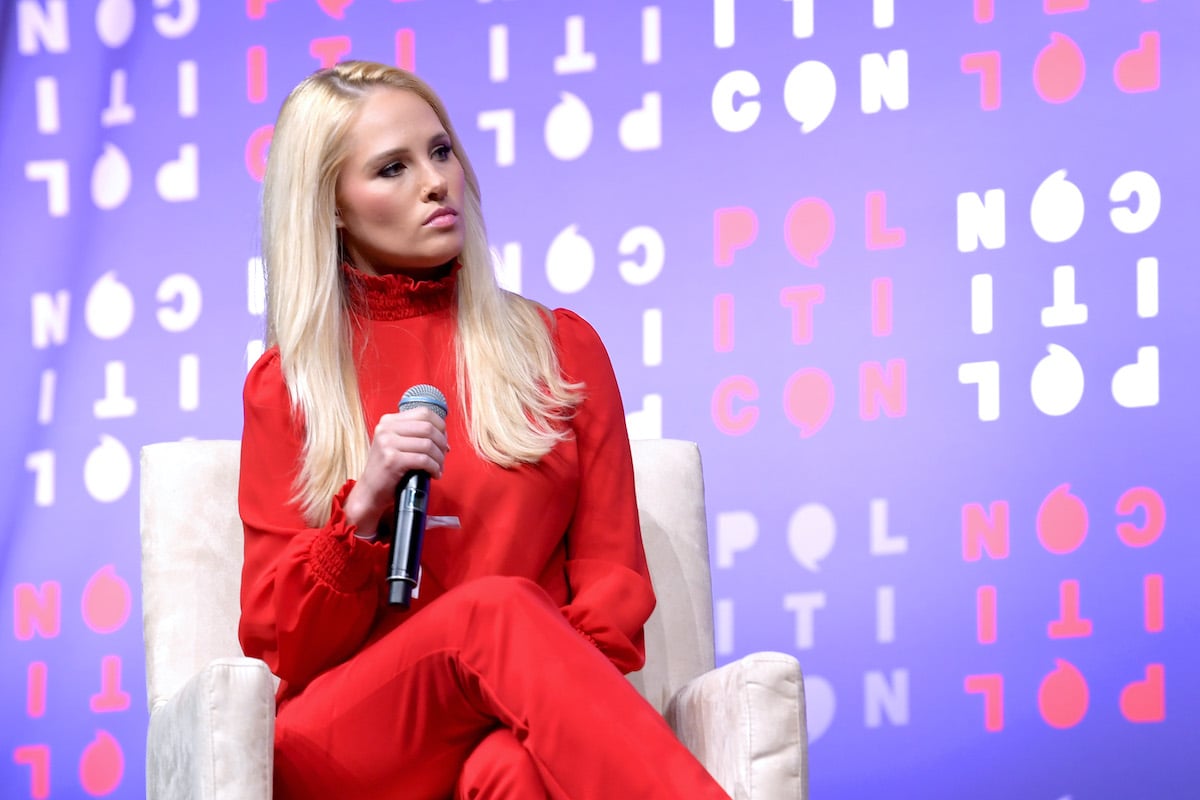 The TV host has maintained a fit, athletic body and looks tall on TV. Let us look at the height of Tomi Lahren and her workout routine.
How tall is Tomi Lahren?
Tomi Lahren is about 5'3″, according to Politico, however, few would be able to tell as Lauren often wears high heels, making her appear much taller onscreen.
Tomi Lahren was born on August 11, 1992 in Rapid City, South Dakota. Lahren graduated from The University of Nevada, Las Vegas with a Bachelor's degree in broadcast journalism and political science. Lahren has worked as a Fox News host and was on the communications staff for Great America Alliance (GAA), a super PAC supporting President Donald Trump's 2020 re-election.
Lahren's diet and fitness
According to Yahoo News, Lahren has shared her struggles with disordered eating. This illness caused her to be unbelievably thin and appear weak. Photos of her at age 21 show someone severely emaciated with her sternum, ribs, and arm bones showing. At that age, she was over-exercising and always worried about gaining weight. She weighed less than 100 lbs at her lowest point in life but still tried to look thinner.
She recovered from the condition and is now eating healthy. Tomi also exercises, but not as hard as when she used to run seven miles a day. She even wrote about her struggle in a book called Never Play Dead: How the Truth Makes You Unstoppable. Tomi has become an ambassador for healthy eating and encourages others to follow suit.
Her health and workout routine involves taking a balanced diet with regular medium exercise. Tomi has claimed in the past that she is always on the lookout for signs that may push her back to her eating disorder.
Tomi Lahren has an athleisure line
Lahren has joined hands with Alexo Athletica to create an athleisure line called Freedom. This clothing line specializes in attire that can hold a self-defense tool of choice. However, the primary tool in mind when launching the clothing line was a gun.
In the past, Lahren has promoted yoga pants as her way of pushing for freedom of wear among women. Many potential customers have sought to know if the pants could feature a holster option to enable them to carry guns with ease. However, according to The Cut, the pants sold by her clothing line do not have this feature.
Apart from pants, the political commentator has also designed leggings, tank tops, sweatshirts, and bras. Her clothing line has attracted controversy, just as her political views, with varying opinions on whether athletic clothing should have pockets to hold guns or any other weapons.
RELATED: What Is Tomi Lahren's Age and How Long Has She Worked For Fox News?