Jason Momoa Said His Towering Height 'Scared' Casting Directors
You have probably seen pictures of Jason Momoa and noticed his clear height advantage as well as his toned body, but you may not have realized just how tall the Aquaman film leading man actually is. His impressive stature isn't the only thing that sets him apart either.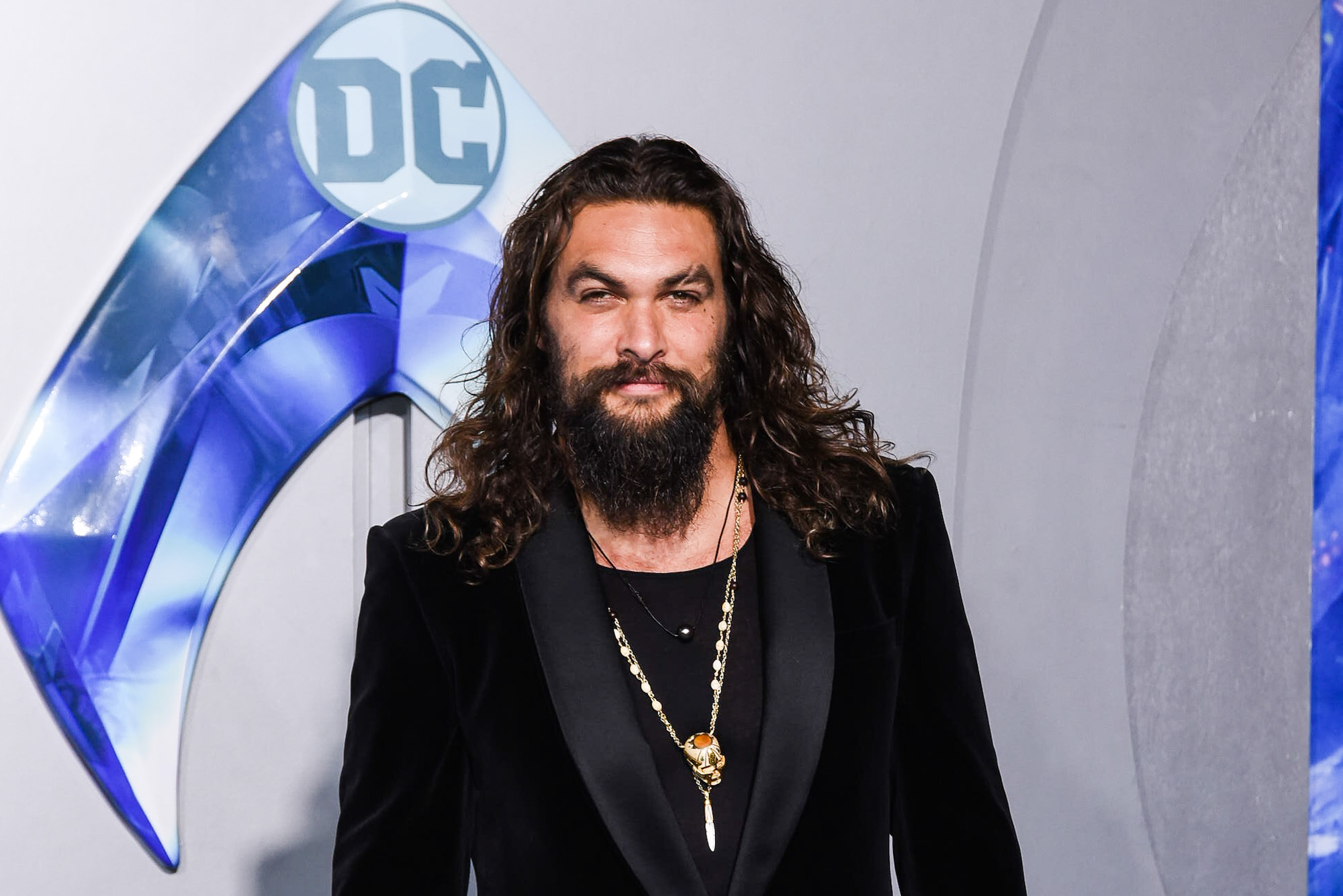 Momoa has put his mark on Hollywood with his leading roles, interesting take on workout routines, and his private marriage of 15 years. 
How tall is Jason Momoa?
It seems that even internet trolls can't agree on just how tall Momoa actually is. Google as well as other sites state that the star is 6'4″ tall, but he's actually even taller. Momoa stands an impressive 6'5″, officially according to PopSugar an impressive height, making him a powerhouse figure.
This fact comes from an interview Momoa did with Access Hollywood. "When you have a big 6'5″ Hawaiian screaming at the top of his lungs … casting directors were kind of very scared," Momoa said, referring to just how large he really is. Not only does he stand at an amazing height, but he is also a muscular 230 pounds, making him clearly stand out in a room.   
While it's easy to think most celebrities are part of the extremely tall club, this isn't actually the case. Most are well below the six-foot mark and Momoa is only joined by a few who hit the 6'5″ mark. Business Insider says these famous faces include Vince Vaughn, Howard Stern, Tyler Perry, and Christopher Lee. 
Keeping up with his incredible physique
Momoa is not only known for his incredible height but also his stunning looks. The Aquaman star constantly shows off his buff bod in his movies and in everyday life. He's not shy about giving the world a display of his muscular build and the world only wants to see more!  
What may surprise you though is that Momoa doesn't hit the gym for long hours or push himself to do traditional weight training on a regular basis. According to Men's Health, he much prefers to hone his skills in the great outdoors with fitness regimes such as rock climbing.
He also enjoys getting in some strength training while paddleboarding. Momoa also attributes his success in building such incredible strength to lots of bodyweight training and pretzeling for stretching.   
Momoa's career keeps growing
You may know Momoa best as Aquaman, but he actually started his acting career long before the 2017 superhero hit. His first breakthrough role was on Baywatch: Hawaii in 1999, where he starred as the lead and gained his first acting experience.
When Baywatch: Hawaii came to an end just a few short years later, Momoa decided to move to Los Angeles to further his acting career, where he quickly landed a lead role in Stargate: Atlantis. This role proved his skills as an actor and awarded him even more opportunities.   
His next big break came in 2011 with his role as Khal Drogo on Game of Thrones. The show was an overnight success and catapulted Momoa into mainstream stardom. Over the next several years, he went on to star in films such as Road to Paloma and Once Upon A Time In Venice before landing his role in the box office hit Aquaman.
Momoa starred as the movie's lead character and sent fans into a frenzy with his shirtless water scenes. This role solidified his stardom and brought him to the forefront of Hollywood culture. Momoa isn't slowing down anytime soon with his next action-packed film, Dune set for release in October of this year.   
RELATED: Jason Momoa Rejected an MCU 'Guardians of the Galaxy' Role