How Tall Are Kelly Ripa and Mark Consuelos?
American actor and talk show host Kelly Ripa and her husband, American actor Mark Consuelos, were both stars on ABC's daytime soap opera All My Children. The two celebrities got married in the mid-1990s. And unlike the dramatic relationship upheavals experienced by the soap opera characters they played, Ripa and Consuelos still remain together to this day.
This is despite the fact that there's a bit of a physical disparity between the two: Consuelos is taller than Ripa, leaving many fans to wonder exactly how tall is Ripa, and how much taller is Consuelos?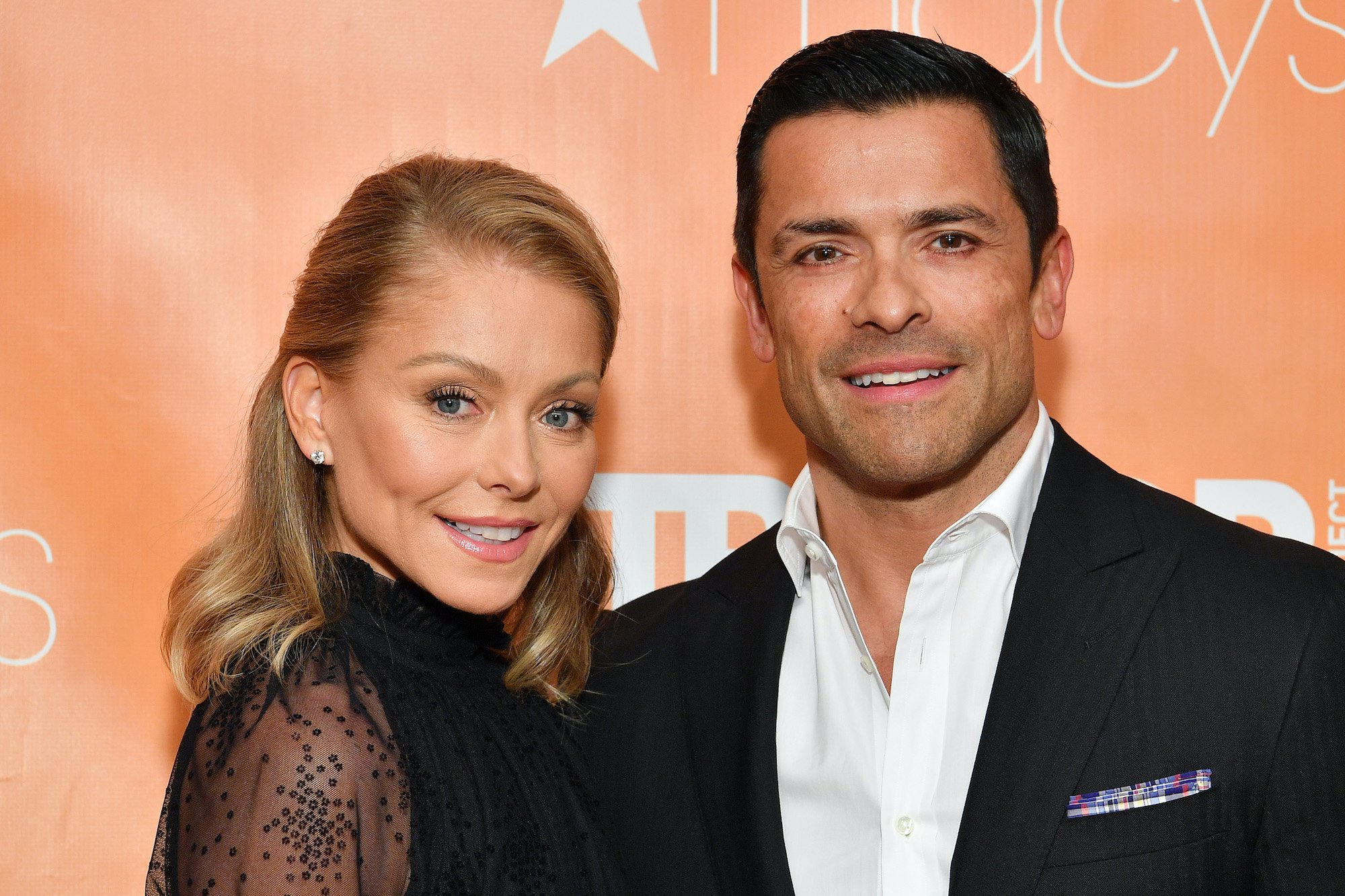 Ripa and Consuelos spent several years together on 'All My Children'
After graduating from college, Ripa's career breakthrough came when she got a part on All My Children in 1990. "She was nominated for a Daytime Emmy Award for Best Supporting Actress for the role in both 1993 and 1999," reports Biography. She stayed on the soap for more than a decade.
Toward the end of her time on All My Children, Ripa transitioned to hosting ABC talk show Live!  — first alongside the late Regis Philbin, then with Michael Strahan, and more recently alongside Ryan Seacrest. Meanwhile, Consuelos worked as a male dancer in Florida before starring on All My Children in 1995.
According to IMDb, Consuelos remained on the soap until 2002. He left around the same time as Ripa, although the two have occasionally appeared as guest stars in the ensuing years. More recently, Consuelos is best known for his role as Hiram Lodge on the teen drama Riverdale.
Ripa and Consuelos fell in love while working together
The characters that Ripa and Consuelos were playing on ABC's soap opera were supposed to fall in love. And in a case of fiction becoming reality, the behind-the-scenes truth mirrored their on-screen romance. According to US Weekly, the two celebrities first met each other in 1995 doing a screen test for All My Children.
"Shortly after meeting on the set of the soap opera, Consuelos and Ripa quietly began dating," reports the publication. "After getting to know each other, it didn't take long for the duo to realize they were soulmates. During a date night in 1996 — which consisted of pizza and wine — Consuelos proposed marriage to his love, and the two quickly jetted off to Las Vegas where they eloped."
The two became parents in 1997 when their son Michael Consuelos was born. Their daughter, Lola, came along four years later. Their youngest child, Joaquin, was born in 2003. 
Consuelos is taller than his wife Ripa
The average male actor in Hollywood is 5 feet and 9 1/2 inches tall, notes NPR. The average female actor is reportedly 5 feet and 5 inches tall. This leaves both Consuelos and Ripa under the average height. According to Celeb Heights, Consuelos is 5 feet and 7 1/2 inches tall. In contrast, Celeb Heights says that Ripa measures in at 5 feet and 2 1/2 inches.
While Consuelos is five inches taller than his spouse, his short stature has been called out by some viewers. And Ripa sometimes finds humorous ways to combat the negative comments from fans. "Too bad he's short when he tries to look taller," said one social media user on Ripa's Instagram, as quoted by E!. "It looks funny."
The outlet's screenshots show that Consuelos replied, "Please tell me how it is I can try to look taller. I am dying to know." Ripa immediately jumped to her husband's defense, using a combination of humor and innuendo. "He's tall where it counts babe," retorted Ripa.