How Tall Is Sacha Baron Cohen?
Sacha Baron Cohen has managed to make plenty of enemies as well as fans with the attention-getting characters he's created. His comedy skills and amazing range of accents have enabled him to entertain millions. At the same time, he's also fooled more than a few famous people. He's made it clear that he's not afraid to target celebrities from all walks of life. 
Cohen may be a towering figure to some people (Donald Trump is keenly aware of him), but exactly how tall is he? Here are the facts about this unusual comedian and what his height might be.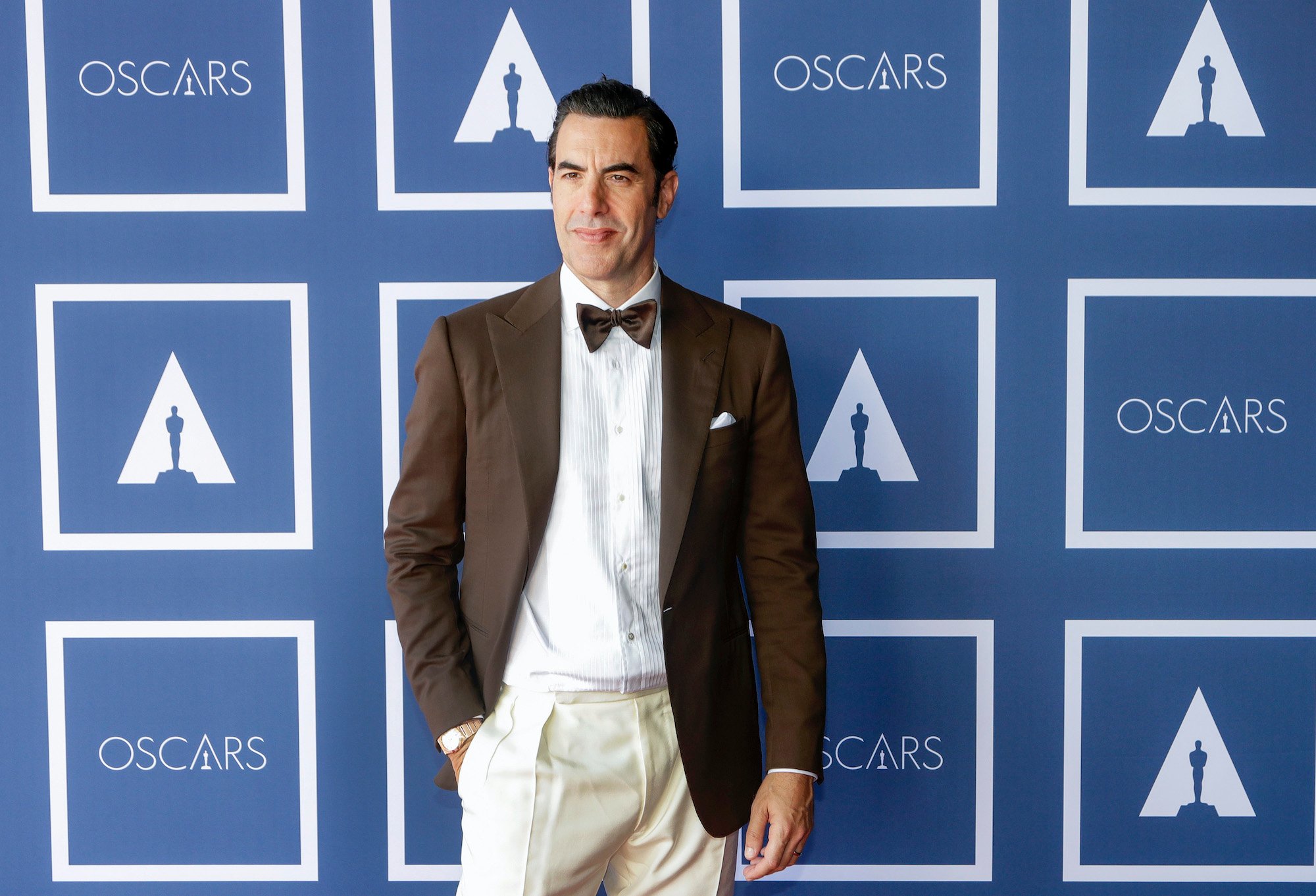 Sacha Baron Cohen's career
RELATED: Sacha Baron Cohen's 5 Best Movies So Far
Although he's best known for a character who comes from Kazakhstan, according to IMDb, Cohen was born in London. He was a performer from an early age, acting in plays with a Jewish youth group, and putting together a break dancing crew.
After university, Cohen worked as a model before moving into local TV. He appeared in the satirical news program The 11 O'clock Show, where his character Ali G was created. This led to a spinoff show in 200 and a movie in 2002. Shortly after, he moved to the US to create Da Ali G Show.
He also worked in movies such as Talladega Nights: The Ballad of Ricky Bobby, and as the voice of Julian in the animated movie Madagascar. In 2006, he released his biggest movie yet, the blockbuster Borat: Cultural Learnings of America for Make Benefit Glorious Nation of Kazakhstan. 
The strange world of 'Borat'
RELATED: 'Borat' Had the FBI and Police Following Sacha Baron Cohen
According to NPR, the mockumentary featured Cohen as a TV journalist from Kazakhstan. He interviewed public figures as the character, often getting them into embarrassing situations. When the movie came out, it was an international hit. So many people saw it and could now recognize Borat that Cohen assumed that he'd have to give him up for good.
But when Donald Trump was elected president, Cohen couldn't resist bringing Borat back to explore the political landscape. The second movie, Borat: Subsequent Moviefilm, featured the outlandish character returning to America in an attempt to offer President Trump a bribe.
Somehow, this movie managed to surprise as many people as the first, including a famous scene with Rudy Giuliani. Cohen says that he's definitely done with Borat now. The reactions to the character have led to him being chased, sued, and nearly arrested. 
Sacha Baron Cohen's height and his number one source of support
RELATED: This is How Sacha Baron Cohen Met His Wife Isla Fisher
Fortunately for Cohen, he has an understanding wife to support him during all of this craziness. According to People, he started dating actor Isla Fisher in 2002, and the couple got married in 2010. They have three children together, and they seem to have a strong relationship. 
Although she's clearly an important source of support for her husband, Isla probably doesn't prop him up physically. According to Pop Sugar, Cohen towers over her at 6'3″, a full foot taller than her petite 5'3″.
You would think that Cohen's impressive height would make him even easier to spot when he's in character. Yet it seems that he's continually able to get so deep into character that he manages to fool people everywhere. Whether you appreciate his humor or not, that's an impressive skill.