How Tall Was Julia Child? Why Her Height Changed Her Original Career Plans
How tall was Julia Child? Taller than you might think -- so much so that it actually prevented her from pursuing her original career path.
Julia Child was one of the most famous celebrity cooks in American history. She was the first woman to be inducted into the Hall of Fame at The Culinary Institute of America. 
In addition to being a world-renowned chef, she was a talented athlete, and she made gallant contributions to support the United States during World War II. She aided our country by working with the Red Cross as well as the Office of Strategic Services. She was devoted to serving her country, and wanted to enlist in the military, but was turned away. If she hadn't been rejected, she may have never become the beloved chef the world will never forget.  
Julia Child led a privileged childhood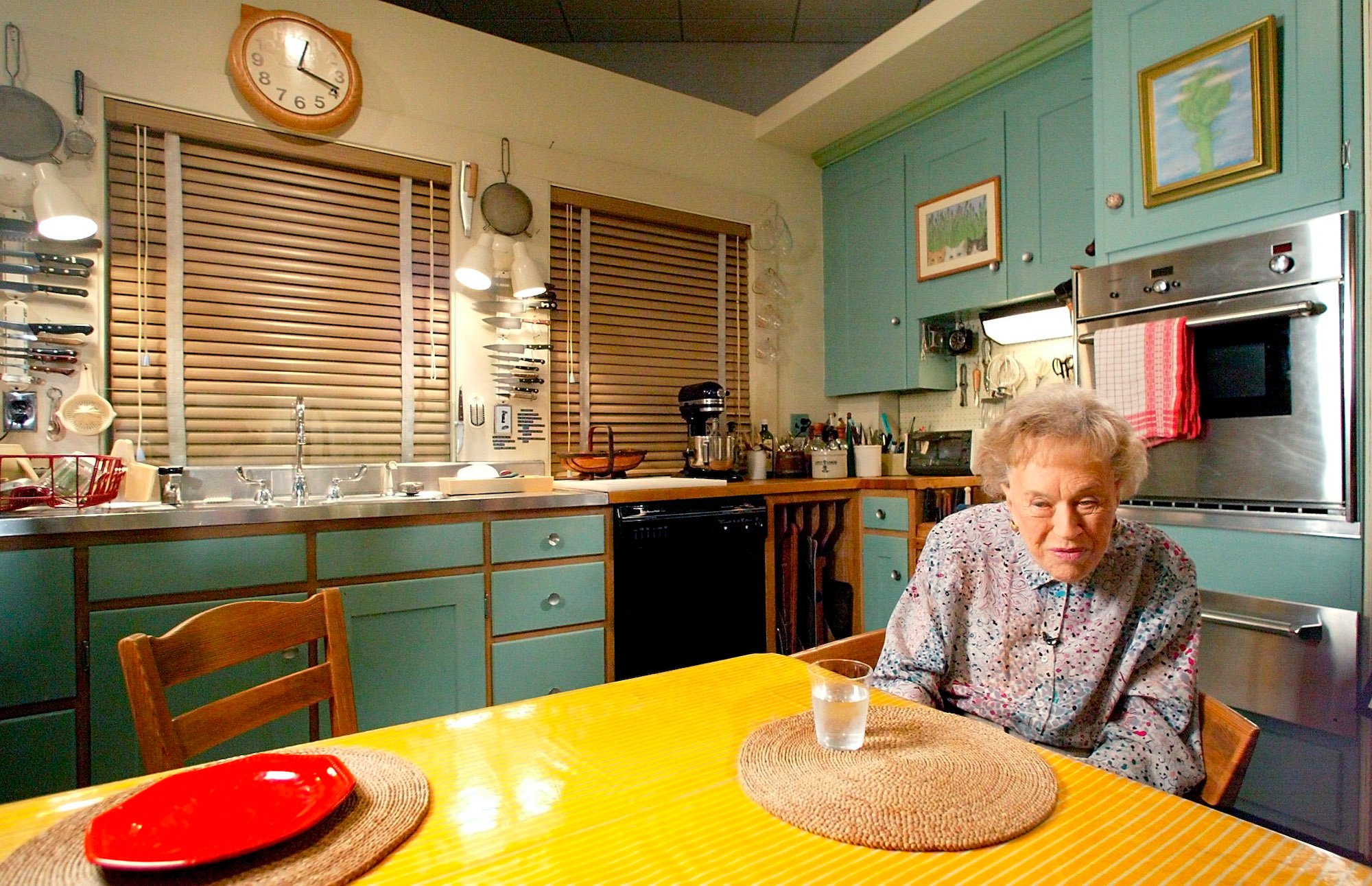 According to Women's History, Child was born on August 15, 1912 to an affluent family in Pasadena, California. Her father was a banker and her mother was from a prominent Massachusetts family that owned the Weston Paper Company. 
As was the custom in her family, Child attended a boarding school. At the Katharine Branson School for Girls, she learned French, Latin, history, and math. She loved sports and social clubs, and was a part of several teams including basketball, swimming, and tennis. 
After graduating, Child continued her education at Smith College in Massachusetts. She graduated from Smith in 1934. A year later, she enrolled in the Packard Commercial School to learn secretarial skills. One month into her training, Child quit to accept a job with W.J. Sloane in New York City. She worked there for four years until she was fired for a misunderstanding. 
In 1948, Child moved to Paris with her husband, Paul Child. The couple met in India while they were both working for the Office of Strategic Services (OSS). While in Paris, Child decided to turn her passion for cooking into a career, and enrolled at Le Cordon Bleu. 
Julia Child almost joined the military
Child moved back to California after being fired from her job in New York City. In 1941, she became involved with the Red Cross. She wanted to be a part of the war effort, and worked in the Department of Stenographic Services and the Aircraft Warning Service. 
She wanted to play a larger part in the war, and decided to apply for acceptance into the military, per Taste of Home. Unfortunately, she was rejected from both the Women Accepted for Volunteer Emergency Service and the Women's Army Corps. At 6'2″, they said she was too tall. 
She eventually moved to Washington D.C. and worked with the research unit of the Office of War Information. She also worked with the Intelligence Branch of the OSS. She volunteered to work overseas and met her husband while in India. 
Instead, she became the most iconic chef in history
While Child was at Le Cordon Bleu, she met Simone Beck and Louisette Bertholle. In 1961, the trio published the cookbook that launched Child's career–Mastering the Art of French Cooking. 
After returning to the United States, Child was offered her own cooking show. The French Chef premiered on PBS in 1963. The show as a hit, earning Child Peabody and Emmy awards and remaining on the air for more than a decade. 
During her career, Child had numerous television shows and wrote several incredible cookbooks. She won another Emmy Award for her work on Julia Child & Jacques Pepin Cooking at Home. 
Child wanted to inspire others who shared her love of the culinary arts. In 1981, she co-founded the American Institute of Wine and Food and in 1995 she created the Julia Child Foundation for Gastronomy and Culinary Arts. 
When Child died in 2004, she left a legacy. The renowned chef was a culinary icon, and her kitchen was donated to the Smithsonian National Museum of American History.