How Tami Roman Feels Since Leaving 'Basketball Wives'
Tami Roman has spoken openly about not wanting to continue appearing on Basketball Wives after years of feeling she was not portrayed in the best light. She made good on her promise to remove herself from the show when she announced season 8 would be her final season. Roman even exited the show with a taped goodbye midway through the season and skipped the reunion.
She recently did an interview with Human Nature magazine and was honest about her feelings toward the show and her former cast members since she left the franchise.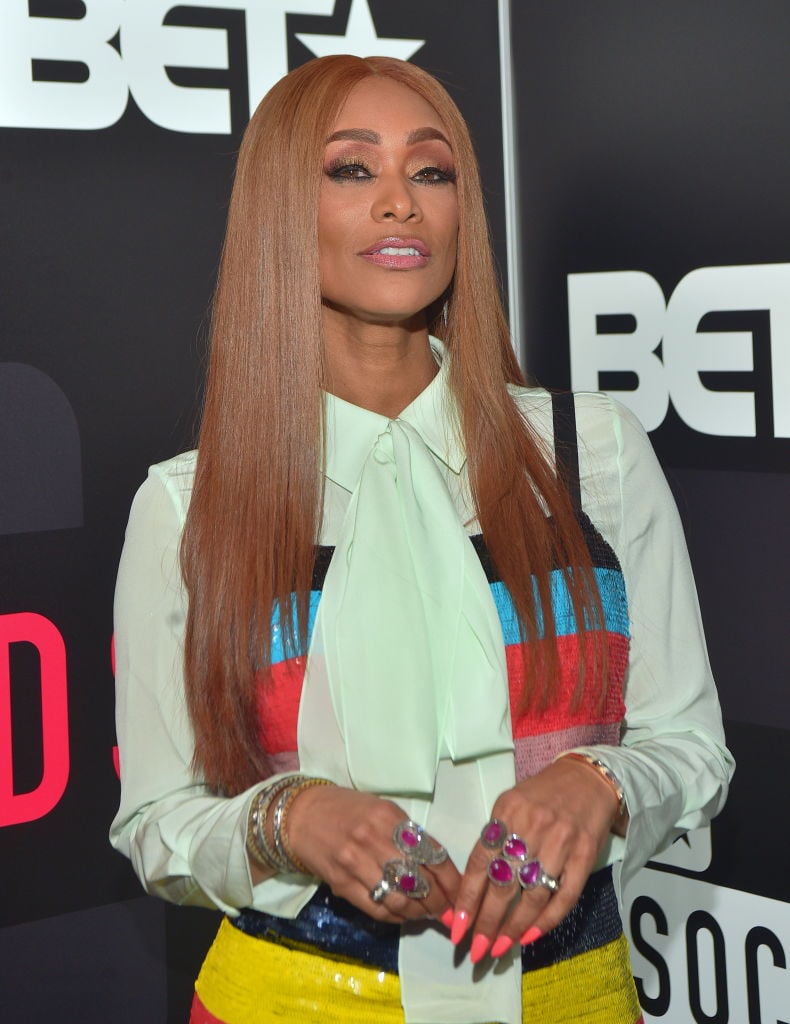 Tami Roman quits 'Basketball Wives'
Roman began appearing on Basketball Wives in season 2 of the VH1 Miami franchise. She immediately bumped heads with a few of her costars and for several seasons engaged in verbal and physical spats on the show.
After watching her behavior play out for some time, Roman vowed to make a change for the better. She tried to be the voice of reason on the show versus an aggressor and worked to change the narrative of her public image. Her storylines began to focus more on her life as a mother, partner, and budding actress.
Despite the positive changes Roman made, her reputation for being a hothead followed her, and many of her castmates tried to bring the negative behavior back out of her. She made the decision not to renew her contract and barely filmed during her final season.
She recently told People Magazine she couldn't continue in the show environment because it did not serve her well. "You know, I have grown a lot over the years, and I want my presence on television to be positive and uplifting," she said.
Tami Roman speaks about current 'Basketball Wives' cast
Though she wasn't present much during her final season of the show, her absence did not stop certain cast members from speaking negatively about her. She revealed during the Human Nature interview that she was unfazed by remaining a topic of discussion and had focused her sights on her career outside of the show.
"I don't know why people continue to mention someone who is not present and available to be able to rebut or defend themselves," she said. "So for me, I would prefer they keep my name out of their mouth because I've gone on, and I wish them all of the best and hopefully they do the same for me."
Roman showed her support for current Basketball Wives castmate OG Chijindu, who was outcasted from half of the group who considered OG to be "aggressive." "She's true to who she is, and I think that's authenticity," Roman said. "Being genuine is always going to outshine anything else going on."
Roman also threw jabs at her Basketball Wives nemesis, Evelyn Lozada, who attempted and failed to file a restraining order against OG for defamation of character. Roman insisted Lozada's use of the court system is contradictory considering Lozada's history with being violent toward her castmates.
"Can you really get a restraining order when you're the one who needs restraining?" Roman said.
Does Tami Roman miss 'Basketball Wives?'
Roman left the show and hasn't looked back. When Human Nature editor Chris Windham told her she was missed during the reunion episode (Roman had a medical emergency), she responded, "Ooooh, I didn't miss y'all."
"I actually didn't watch the reunion. I did not," she said. "I haven't watched a lot of the show this season in general. I was out with my family, my husband and I see clips by way of social media, so I haven't seen the full reunion, but I have seen clips."
Roman elaborated on why she's as far removed from the show as she is. "I think I checked out about two years ago, but my contract said, b—h clock in," she said. "It is what is. I think that I just have run my course."
Roman isn't letting being off the reality show slow her down. She has a role in the upcoming Apple TV+ drama series, Truth Be Told, with Oscar winner Octavia Spencer. She also has a role in a comedy called Prison Logic with Romany Malco and Regina Hall. Roman continues to produce, partnering with Love & Hip Hop creator Mona-Scott Young on various projects, including her own spinoff show with her family.