How Tayshia Adams Really Felt About Being Only the Second African American 'Bachelorette'
Tayshia Adams is on cloud nine after finding love during season 16 of the reality dating series The Bachelorette. Adams, 30, and her fiance Zac Clark are prepping for the next phase together, with Adams moving across the country to live with Clark ahead of them planning their wedding.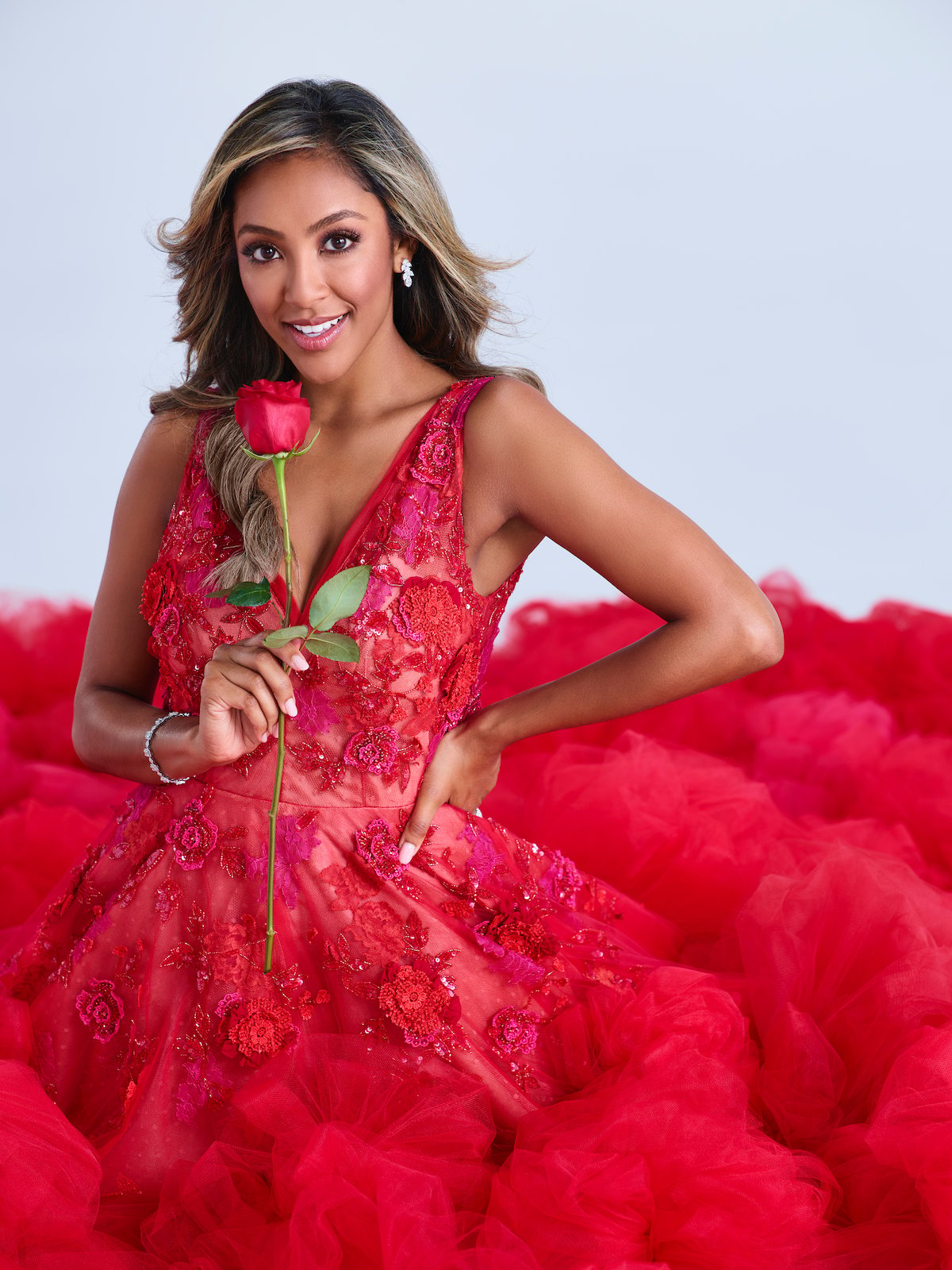 Adams' splash onto the show caused quite the stir as she replaced the lead mid-season. She also makes history as the second African American lead on the franchise and admits she felt pressure to represent her culture well.
Tayshia Adams becomes only the second 'Bachelorette' of color 
Adam's casting comes three years after the franchise cast its first Black Bachelorette, Rachel Lindsay. The Orange County, California native previously said that seeing Lindsay's love story on-screen inspired her to apply for the franchise. Lindsay competed in 2017 and married her selection in 2019.
Adams replaced Clare Crawley, the franchise's first Latina lead. Her groundbreaking debut on the series came amid Crawley's early exit upon finding love sooner than expected. Adams admits she was nervous about the transition but says production and the contestants made it smooth.
Related: 'The Bachelorette': Tayshia Adams Didn't Feel 'Pressure' to Get Engaged or Find a Husband on the Show
"I had a little bit of hesitation just because there was a previous Bachelorette and that hadn't been the case before in which someone came in who was not what the men were expecting," Adams told Shadow and Act.
She continued: "Those fears quickly subsided after talking to all of them [the potential mates]. Through conversations with each of them, despite them having invested feelings in Clare helped my nerves. Many of them even told me they had more interactions with me than Clare because she'd already had her mind made up pretty early about who she'd choose." 
Tayshia Adams on the importance of being a woman of color leading a reality dating series
Adams also makes history as only the second Black and second Latinx Bachelorette in the history of the franchise. It's something she took seriously.
"I think it's an amazing opportunity to be the first biracial African American and Mexican bachelorette. I did feel a little sense of pressure but it was really just because I wanted to make sure that I represent the women who look like myself," she said to Shadow and Act.
Related: 'The Bachelor': Tayshia Adams Opened Up About Her Divorce on Dean Unglert's Podcast
She continued: "I'm really excited, especially for it to happen during this specific year. It's the perfect time to have a biracial lead in the homes of so many people to see the different stages of falling in love with people of different races and backgrounds. That'd ultimately what true love is and it's what the dating world looks like in reality, outside of television."
Adams is a proud Mexican American. She also makes history as being the first lead on The Bachelorette that is Black and Latina. She previously told Entertainment Tonight that joining the show with her ethnicity at the forefront was "a beautiful journey."
"It is just an amazing opportunity to have been given a platform for women that are like me to see somebody represented and for me to find love and just show what that looks like," she said. "I am happy to have that platform to do so."
Adams is happy to move forward with Clark.