How The Beatles Reacted After John Lennon Debuted 'Strawberry Fields Forever'
While you never knew how The Beatles would react to a new song, everyone was on the same page the day John Lennon played 'Strawberry Fields' for the group.
When one of The Beatles brought a song into the studio for the first time, they never knew what type of reaction they'd get. In the Let It Be documentary, you see George Harrison get something close to indifference from John Lennon after introducing "I Me Mine."
Instead of offering feedback, John takes advantage of the waltz tempo in George's song to take Yoko Ono for a dance. But John knew what it was like to have a song received poorly. In late 1967, producer George Martin asked him "what the hell" John expected him to do with "I Am the Walrus."
Eventually, Martin and The Beatles worked John's ideas into a classic, but it didn't started out well. On a track like "A Day in the Life," Martin and the other Beatles (especially Paul McCartney) loved it from the get-go.
But few songs struck the band members, producer, and sound engineer as a masterpiece from the first listen. A rare exception was the day in late '66 when John debuted "Strawberry Fields Forever" at Abbey Road studios.
As soon as John finished, Paul called it 'absolutely brilliant.'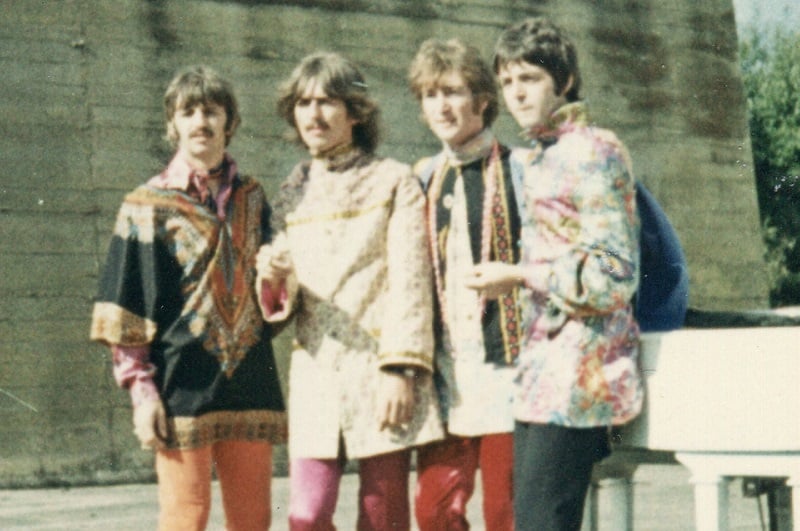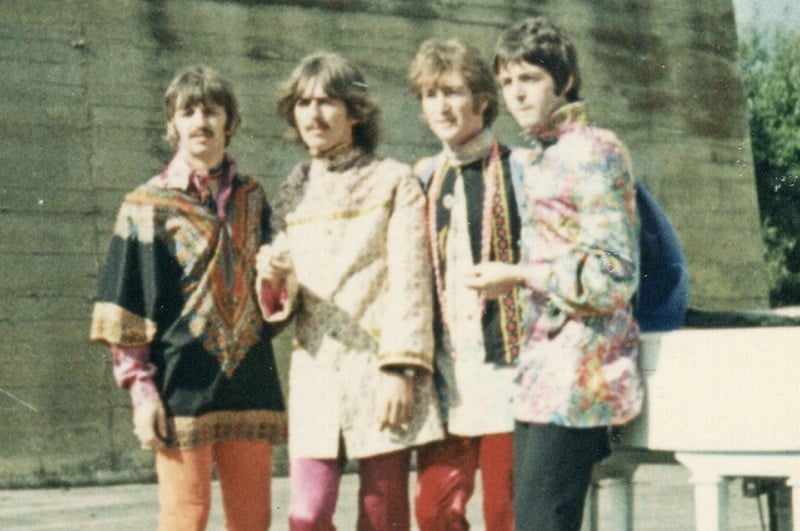 In terms of creativity and cooperation as a band, The Beatles may have peaked in 1966. During the Revolver sessions, John gave Paul one of the few compliments he could remember after they'd laid down "Here, There and Everywhere." And the spirit continued through that year.
Still, the old songwriting partners remained competitive. When John brought "Strawberry Field Forever" into the studio late in '66, Paul didn't pretend the song was anything short of extraordinary. Sound engineer Geoff Emerick described the moment in Here, There and Everywhere.
"From the very first note, it was obvious this new Lennon song was a masterpiece," Emerick wrote. "The words were compelling, and there was something magical in the spooky, detached timbre of John's voice." Once John had finished, Emerick recalled a "stunned silence" in the room.
No one spoke until Paul offered his take. "That is absolutely brilliant," he said. Emerick continued, "Most of the time when Lennon played one of his songs through for the first time, we'd all think, Wow, that's great. But this song was something special."
The Beatles spent more time recording 'Strawberry Fields' than any other Lennon song.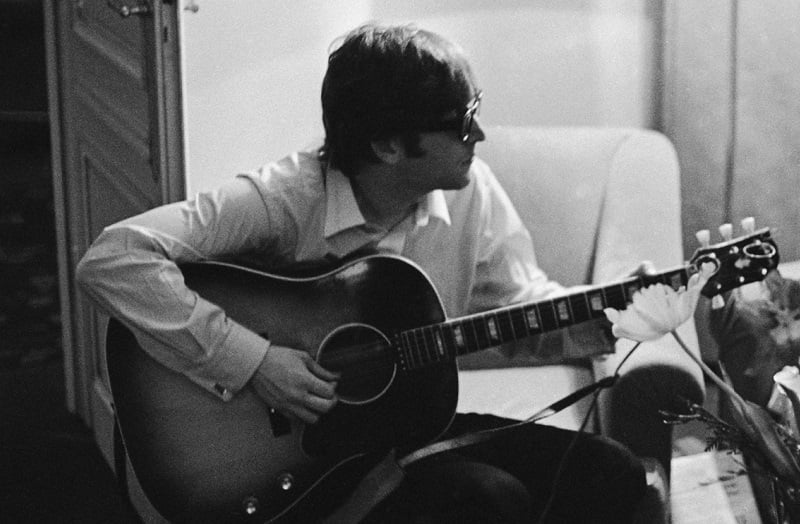 While the start of "Strawberry Fields" was promising, no one had any idea what was to come. The Beatles had just acquired a Mellotron, and Paul eventually worked out the haunting keyboard opening. But the band worked for a full three days without making much progress.
John decided he wanted something bigger and, most importantly, "heavier." Emerick recalled a request for cellos and trumpets, and George Martin got to work per usual. After getting that down, John said he liked the original better. Finally, he said he wanted a mix of both.
By some studio magic, Emerick managed to get the two recordings together despite being in different pitches. (He sped one up and slowed the other, which gave the effect of a distorted vocal you hear on the recording.)
All in all, the band and EMI studio team spent a good chunk of three weeks on "Strawberry Fields Forever" — more than they ever had (or would) on a gons by John. When they played the finished product back, John agreed with Paul. "Brilliant," he said. "Just brilliant."
Also see: Why John Lennon Shot Down George Harrison's Idea for a Post-Beatles Band