How the Cast of 'Criminal Minds' Chose to Say Goodbye and Thank Their Fans for 15 Seasons
Criminal Minds has now concluded after 15 monumental seasons and the cast of the hit series took the time to say goodbye via social media to their many loyal fans. Read on to learn about how it all went down.
The cast of 'Criminal Minds' says goodbye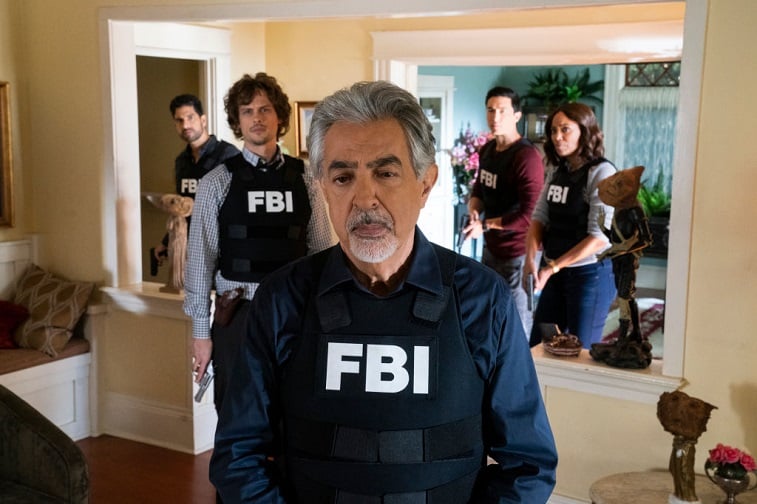 The main cast of Criminal Minds each said a little bit to thank the fans at home for their loyalty over the years. A video was posted on the official Twitter account for the series.
Joe Mantegna, who plays David Rossi, was the first to speak. He sent his "love" to the fans. "To all our fans, what can I say, I can't thank you all enough. You made us the success that we've been. So I send you my love and thanks," Mantegna said.
Paget Brewster, who plays Emily Prentiss, spoke next to the viewers of Criminal Minds. "I just wanted to thank all of our fans all over the world for supporting us for all of these years and being so wonderful," she said to the fans who have always been there.
Aisha Tyler, who plays Dr. Tara Lewis said, "I think one of the things I love most and will remember most about the Criminal Minds family is how welcoming and kind and supportive the fans have been of me and of my character. This place has felt like home to me from the very beginning from the very first day I stepped on set."
Daniel Henney, who plays Matthew Simmons, thanked everyone for watching and that includes those of us who like to DVR the series. "Just thanks for all your support and thanks for watching every Wednesday and for DVR'ing when you couldn't watch and we're gonna miss you guys as much as you'll miss us. Thank you," he said.
'I never thought that being on such a horribly violent show would be so heart-opening'
Kirsten Vangsness plays the lovable Penelope Garcia and she had a unique outlook on things. "I never thought that being on such a horribly violent show would be so heart-opening so thank you, thank you for watching us," Vangsness said.
Adam Rodriguez plays Luke Alvez and he's thankful for the support he's received on the series. "I just want to say to all the fans that have been so wonderful in supporting this show and in supporting my joining the show when I did. I know I was coming in on the heels of Shemar leaving and I am so grateful for the way that you guys embraced me," Rodriguez said.
A.J. Cook plays Jennifer "JJ" Jareau and she's also grateful for all the support. "I just needed to say thank you for all of your support and going on this crazy Criminal Minds journey with us," Cook expressed.
Matthew Gray Gubler plays Dr. Spencer Reid and he says he's "honored." "I'm so honored and flattered that I've been able to be in your home or on your computer or your phone for these many years and thank you for letting us entertain you," Gubler said.
Criminal Minds may be over, but fans can always rewatch episodes of their favorite series to relive every moment.