How the 'Cobra Kai' Stunt Coordinators Pulled Off That Epic High School Fight
Cobra Kai fans have a long wait until season 3, and season 2 left them with quite a cliffhanger. The second season of the Karate Kid revival series featured an epic martial arts battle between all the high school characters on the first day of school. It ended in serious injury for one of the main characters and we have to wait until season 3 to find out what happens to him.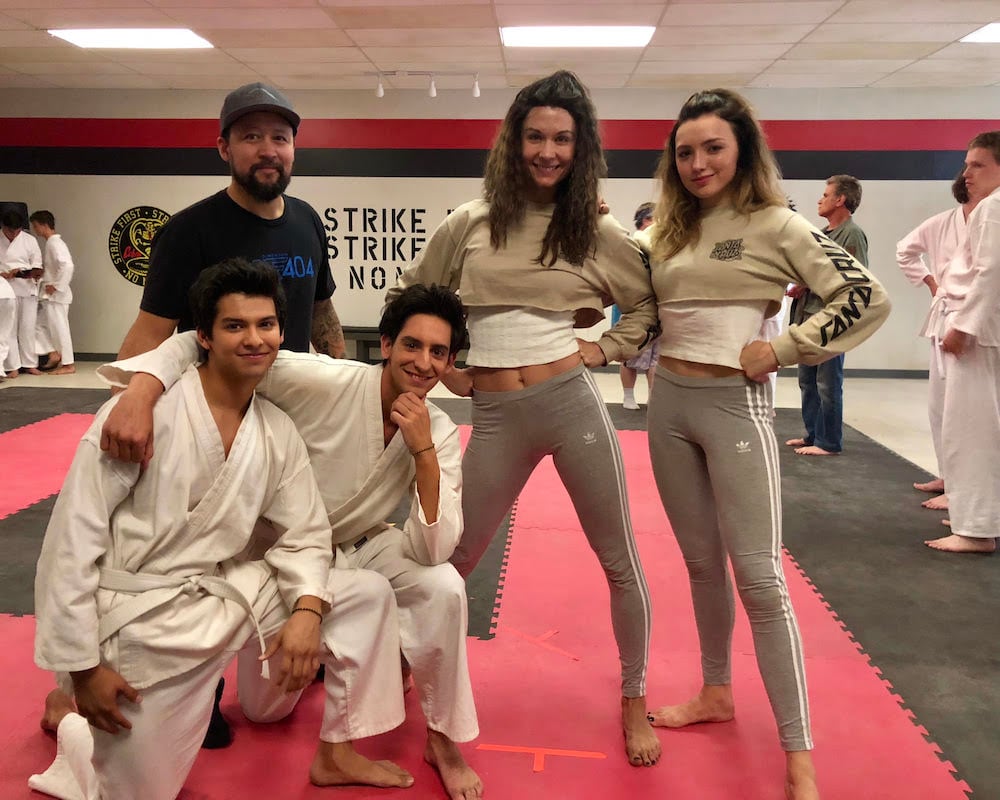 Stunt co-ordinators Hiro Koda and Jahnel Curfman are back at work on season 3 of Cobra Kai. They are nominated for an Emmy this year for their stunt coordination on season 2, so they spoke with Showbiz Cheat Sheet about that work. They mention some spoilers for season 2 of Cobra Kai in case you haven't binged it all yet. Cobra Kai is currently available on YouTube Premium.
They had no extra time for the biggest fight in 'Cobra Kai' history
Even though it was the climax of the entire season, Cobra Kai couldn't afford any more days to film the high school fight.
"With having zero time to put that all together, it was quite a feat," Koda said. "Thank goodness we have an amazing cast and stunt team that was able to pull them together. It had an 88-second oner in the hallway. There was so much stuff in that sequence."
The process for designing the fight was the same as any fight on Cobra Kai.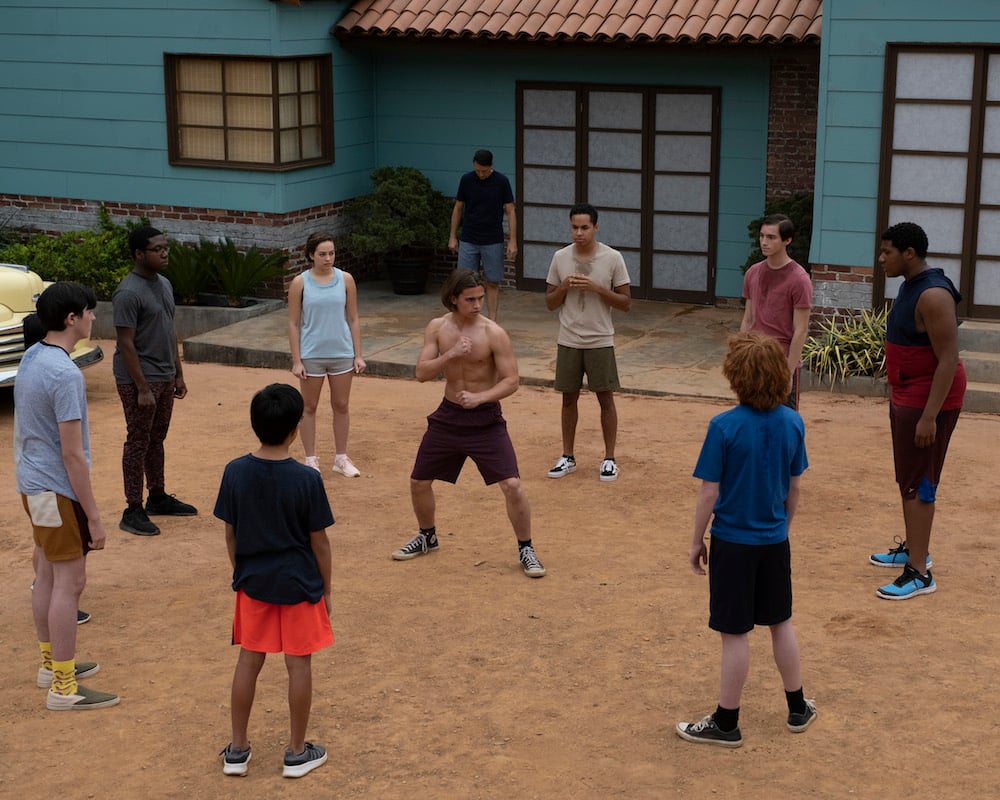 "[Creators] Jon [Hurwitz], Josh [Heald] and Hayden [Schlossberg] gave us the script for [episode] 10 and it was a lot of fighting," Curfman said. "So we just took the script and did what we normally do. We broke it down. We started to organize it into smaller pieces, smaller bits of choreography that would all come together to create the final sequence."
The high school fight in 'Cobra Kai' all leads to a big injury
Here's the big spoiler for the season finale of Cobra Kai season 2. The high school fight ends when Robbie (Tanner Buchanan) kicks Miguel (Xolo Mariduena) off the stairs and breaks his back on the railing. The whole fight was built towards that moment and other confrontations between characters.
"That was the other thing was playing on a lot of those emotional beats between the different characters," Curfman said, "So it was like taking into account all of these things that these characters have been battling with and incorporating that doing the choreography with those emotional points."
They're not only fighting over their karate dojos. They're fighting over betrayed friendships and romantic jealousy too.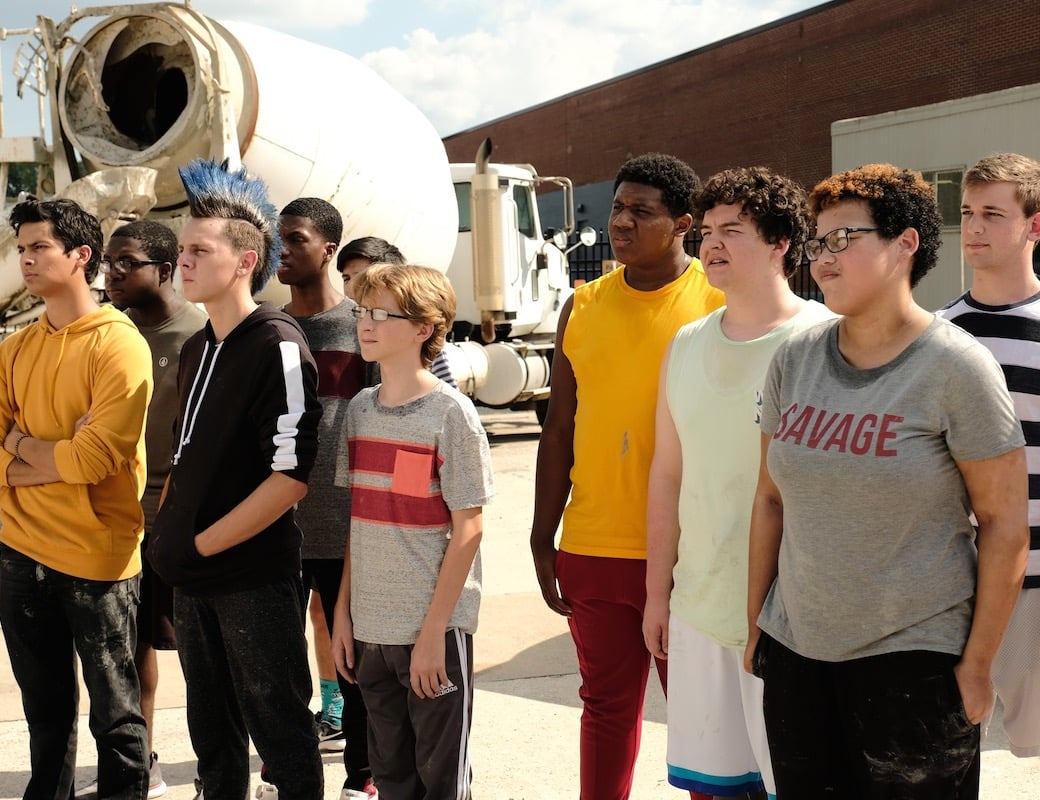 "Between Samantha and Tori and what led to that fight, the emotional motivations behind all of that and incorporating it into their fight and then taking that into the piece between Robbie and Miguel," Curfman said. "There's a lot of history there, so they're going to play all of that out. Then you've got Demetri and Hawk who have their own issues."
The 'Cobra Kai' high school fight had to balance different martial arts styles
The Cobra Kais and the Miyagi-Do dojos each teach their own style of karate. Within those, each characters has their own personal styles too.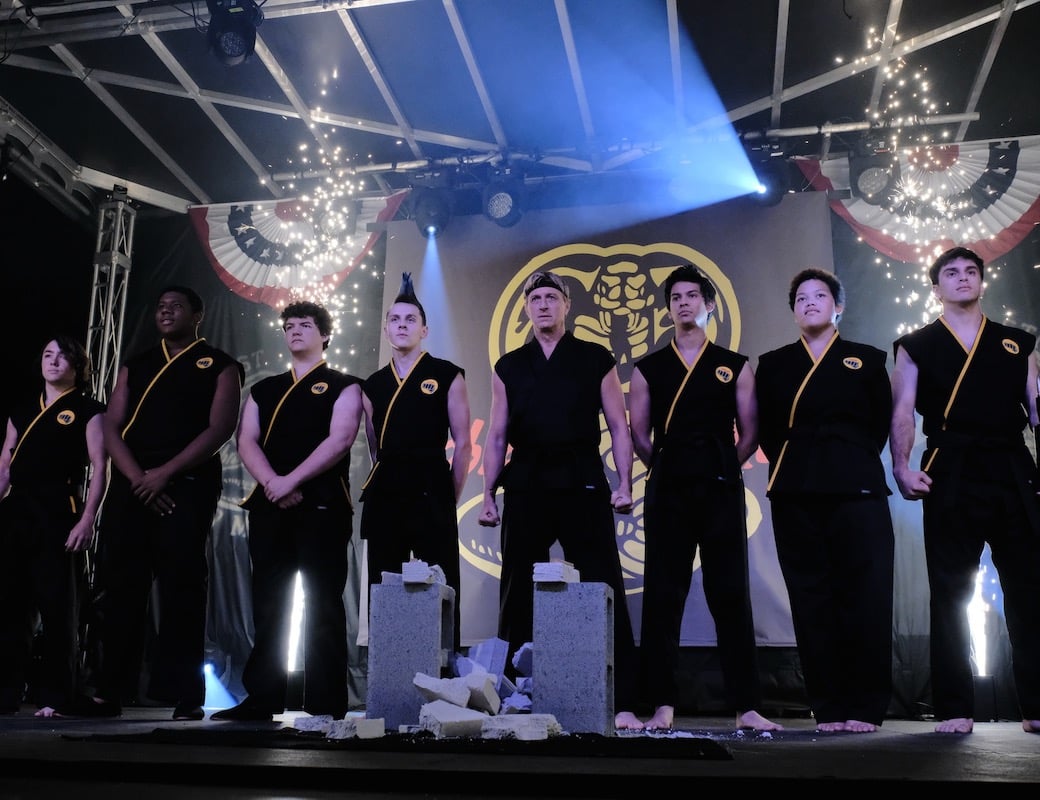 "There were so many different styles that we had to deal with because each character we developed different styles," Koda said. "The way they move and how the fights are so much more involved with them."
The cast trained together and separately for 'Cobra Kai'
Mariduena, Buchanan, Mary Mouser, Jacob Bertrand, Peyton List and Gianni Decenzo were not martial artists before Cobra Kai. They train before each season begins and continue throughout.
"We spend quite a bit of time before the season starts and then during the two weeks of prep," Curfman said. "Then even as we get into the shooting schedule we have a training schedule for each member of the cast. Some of them we're bringing in together. Some of them we're bringing in separately because they have to be on set or they have fittings or whatever it may be, but that is something that we schedule into the entire season as well as leading up to the season, training the actors."