How the Coronavirus Outbreak Has Affected Jennifer Lopez
Jennifer Lopez is admittedly having a hard time amid the coronavirus outbreak.
The coronavirus pandemic has upended many establishments and circuits, but especially the entertainment world. Movie dates have been pushed back, events have been delayed, and many celebrities have retreated into self-imposed exile.
As the virus continues to spread, many stars have been speaking out about their experiences and the precautions they've taken to protect themselves amid the outbreak. Among them is Jennifer Lopez, who is admittedly having a tough time but trying to make the most out of it.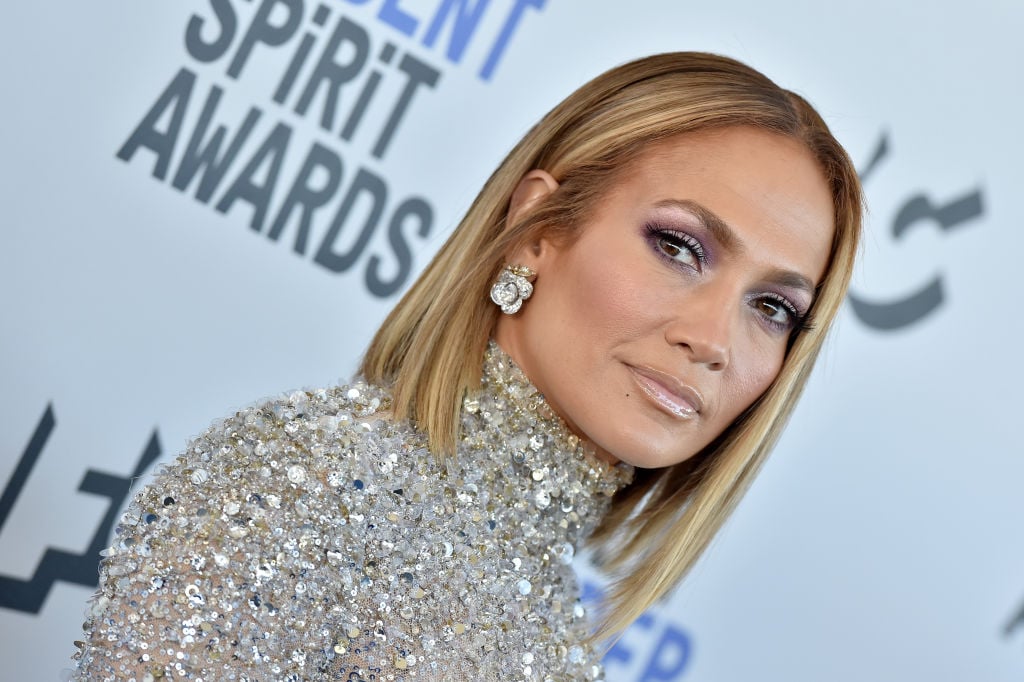 Jennifer Lopez has been trapped inside her house amid the coronavirus outbreak
In a March 16 interview with ELLE, Lopez said she's been keeping a low profile at home with her family.
This presumably includes her fiancé, Alex Rodriguez, and their four kids. (Lopez has 12-year-old twins Emme and Maximilian from her marriage to Marc Anthony while Rodriguez shares daughters Ella, 11, and Natasha, 15, with his ex-wife Cynthia Scurtis.)
"We're all stuck at home right now," Lopez explained. "I am! Everybody's quarantined and the world is upside-down and crazy. So we've gotta make lemonade out of lemons right now, don't we? We have to find ways to focus and work from home, but also finding things to keep our spirits high."
She continued, "This situation, if we're lucky enough to be healthy—and if you are, be grateful—but if you're healthy and home, it's a real reset button for so many of us."
Jennifer Lopez's daily schedule amid the outbreak
Despite essentially being confined to her house, Lopez isn't slacking off. She told ELLE that she's been working from home, using much of her time to prepare for upcoming projects.
"For me, working from home is reading scripts, developing new projects, even working out and learning new dance routines," Lopez explained.
When she's not working, she spends a good chunk of her time shopping for footwear.
"I don't know anything that makes me happier than shopping for a pair of shoes," the "All I Have" singer continued. "To be honest with you? I think there's a lot of online shopping going on right now."
Lopez also noted that she might spend some time making TikTok videos with her kids.
"They love it, so they're always encouraging me to use it," she said. "They love when I do!"
Lopez is fairly new to TikTok, but she's already been killing it. She and Rodriguez recently participated in a viral dance craze on the app and were crowned the undisputed winners by some fans.
The coronavirus pandemic could last for a while
On March 16, President Donald Trump held a press conference at the White House, where he said the crisis could very well continue into July or August. But Lopez (and others, including us) are hoping that it'll end even sooner.
"At some point, hopefully soon, we're going to bounce back," she said. "We always bounce back. And so we need to use this time to get ready to come back even better … Nobody wanted this to happen, but if it has to be this way, you can take advantage of the time and work to get better. But do that work from home."
True that.
Until this is over, keep safe everyone. Here are some steps you can take to protect yourself and limit the spread of coronavirus.
Read more: Jennifer Lopez Just Shocked Fans and Revealed What Her Real Hair Looks Like