How the Fab 5 Met and Became Friends Before Being Cast on 'Queer Eye'
The Fab Five members are best friend both on and off the screen. In Tan France's book, Naturally Tan, the fashion expert discussed how the squad met and even formed a group chat before being cast on the original series. Here's how the Fab Five became friends before becoming experts on Netflix's Queer Eye.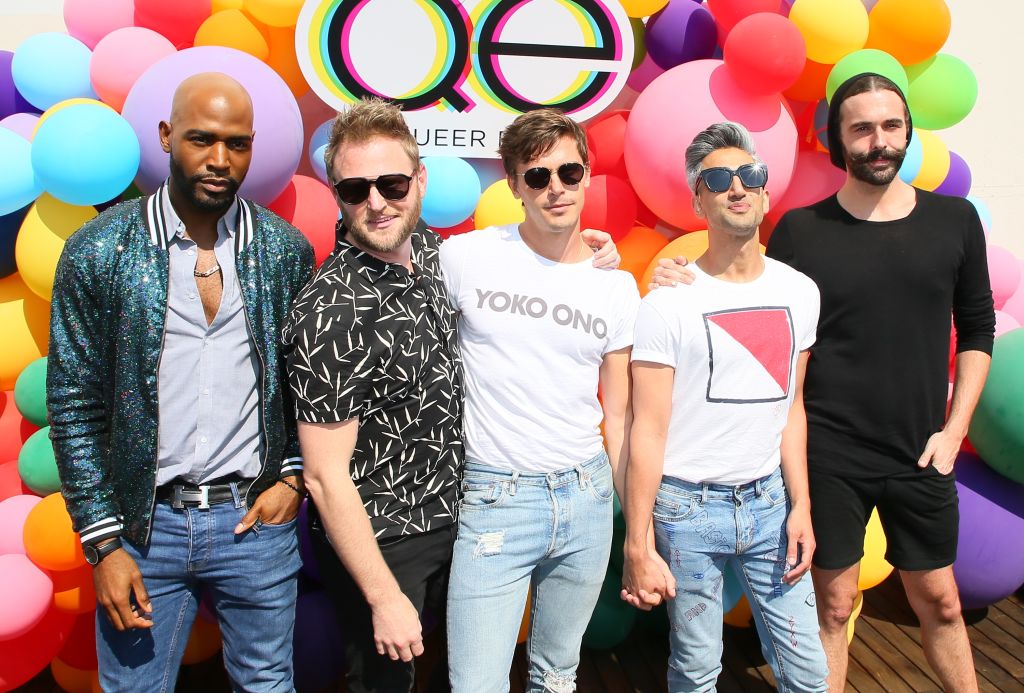 The experts on Netflix's 'Queer Eye' attended somewhat of a speed-dating audition event
It's hard to imagine a time when the Fab Five from Queer Eye weren't best friends. Before being cast on the reality series, each of the Fab Five members auditioned and met dozens of different experts, each wanting a role on Netflix's show. During an interview with Glamour, the Fab Five elaborated on the casting and audition process.
"We were in a hotel in Glendale, and it was kind of like speed dating," interior design expert Bobby Berk said. "There were three tables with executives and producers, and you just went from table to table. I think I sat around for about 12 hours to do 15 minutes of auditions."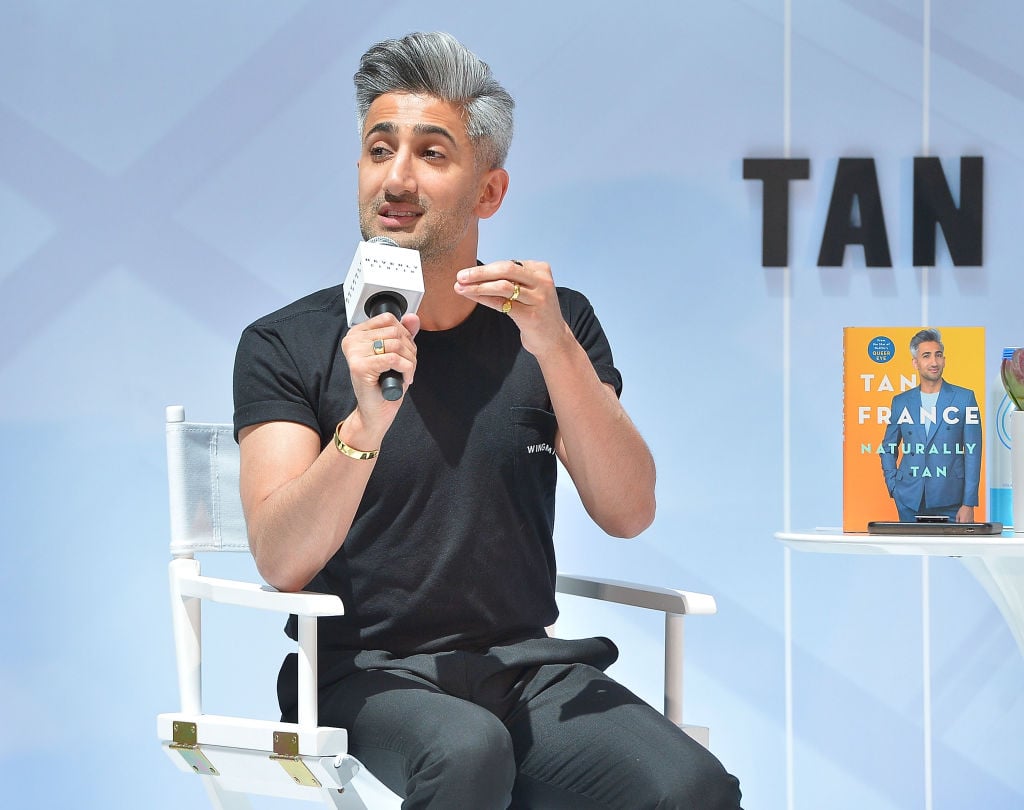 Tan France discussed what happened after the audition process in his book, 'Naturally Tan: A Memoir'
In his book, Naturally Tan: A Memoir, fashion expert Tan France discussed his first impression of each of the Fab Five members. Additionally, the author discussed how they quickly became friends after meeting each other through the audition process.
"At this point, however, I had gotten what I'd set out for, which was gay friends," Tan France wrote. "Bobby, Karamo, Jonathan, and I had created a group text called 'Fab 5.' Mind you, we hadn't been chosen at this point, but we really liked each other and wanted to stay in touch. I knew that even if I didn't get it, I wanted to stay in touch with these boys and hang out again. They were wicked."
After making the group chat, thankfully, Bobby Berk, Karamo Brown, Jonathan Van Ness, Antoni Porowski, and Tan France were all cast on Netflix's Queer Eye. They quickly became best friends on and off the screen. The rest is history.
Netflix's original series, 'Queer Eye,' is now filming its fifth season
Since its premiere, Queer Eye won multiple Emmy Awards, including Outstanding Structured Reality Program and Outstanding Casting for a Reality Program. Production has already begun on the show's fifth season, this time, taking place in Philadelphia, Pennsylvania. During an interview, some of the Fab Five members commented on the success of the series. They also commented on the impact of their friendship.
"The show sort of transcends all of the sociopolitical stuff going on right now. I don't want to use the word escape, but it's an opportunity to look at pure, genuine kindness," Antoni Porowski told Glamour. "I think we forgot the feeling of what it's like to watch people be kind to each other. How could helping somebody to become a better version of themselves possibly get old?"
The newest special featuring the Fab Five, Queer Eye: We're in Japan, premieres later this year. Until then, episodes of Queer Eye are available for streaming on Netflix.