How 'The Good Place' Star Manny Jacinto Was Inspired By His Character Jason
Manny Jacinto may not be exactly like his character Jason Mendoza from The Good Place, but that doesn't mean he doesn't take inspiration from the script. The recently engaged actor decided to pop the question because of something Jason said to Chidi in a recent episode.
Manny Jacinto is engaged to longtime girlfriend Dianne Doan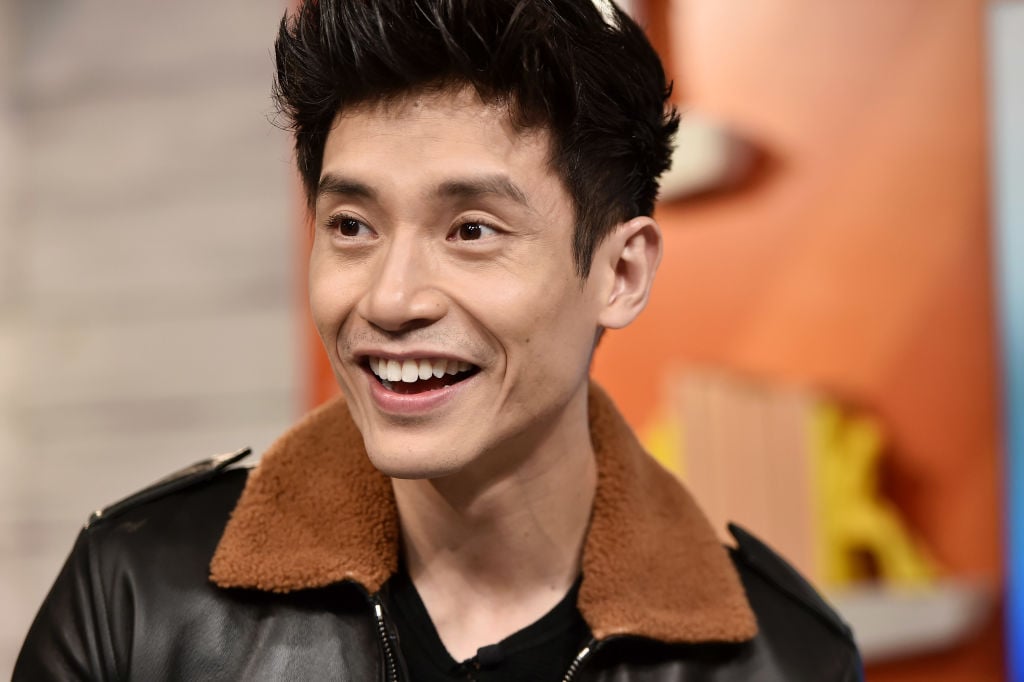 The Good Place actor plays coy as Jason but his admiration for Janet (D'Arcy Carden) is what gives him depth. During a panel for Vulture Festival 2019, Jacinto spoke of his new engagement to his longtime girlfriend, Dianne Doan.
He explained how the engagement went down, saying he took Doan places that were meaningful to them as a couple.
"Where I first met her, where I first saw her, where we had our first date, and where we had our first dance class," he said.
"I had these canvas things written down with a message saying why the places were important to us," he continued. "At every location I had her close her eyes, I'd hold up the canvas, and she would open her eyes."
Doan assumed the first location was where Jacinto would propose.
"I think she thought I was going to pop the question at the first place," he said. "So with the first note, she was like, 'Oh, that's cool.' I think she was a little disappointed there wasn't more."
He proposed four stops later, which may have felt like forever for Doan.
"I took her through five different places, and at the last place I had our families waiting and I proposed."
How did 'The Good Place' inspire Jacinto to propose?
Who would've thought Jason Mendoza could inspire something so big? Jacinto explained he felt the urge to propose due to the character on the show.
"I was toying when to pop the question for a long time," Jacinto said. "I looked at the Janet/Jason relationship, and there's a sentence that Jason says to Chidi (William Jackson Harper) about relationships and it hit me pretty hard. I thought it was a sign that I needed to do it, and a week later I popped the question." 
Considering all the wacky things Jason says on The Good Place, it's kind of amazing that Jacinto found something so meaningful in those conversations. Chidi is usually the one with wisdom. However, good Janet brings out the best in Jason.
Who is Dianne Doan?
Jacinto's long-time love is a Canadian actress who had her first role in 2009. Since then, Doan starred in Disney's Descendents movies, Vikings, Good Trouble and the American crime-drama, Warrior, to name a few.
According to IMDb, Doan's background is in technical dance. She performed in the Vancouver Opening Ceremonies for the 2010 Winter Olympics and subsequently was a back-up dancer for Michael Bublé. Doan dances having appeared in music videos for Big Time Rush, Marianas Trench. She's also been on Fox's So You Think You Can Dance.
The two seem perfect together. Even Eleanor Shellstrop would say this is all forking good news. Congratulations to the happy couple.