How 'The Holiday' Director Got Lindsay Lohan To Make a Cameo: 'I Told Her She Owes Me Everything'
A go-to movie for many people in December is The Holiday. A romantic comedy directed by Nancy Meyers, the 2006 film follows Amanda (Cameron Diaz) and Iris (Kate Winslet) as they trade houses for two weeks during the holidays. While they are the leads in the film there are other recognizable actors, including Lindsay Lohan, who show up on screen.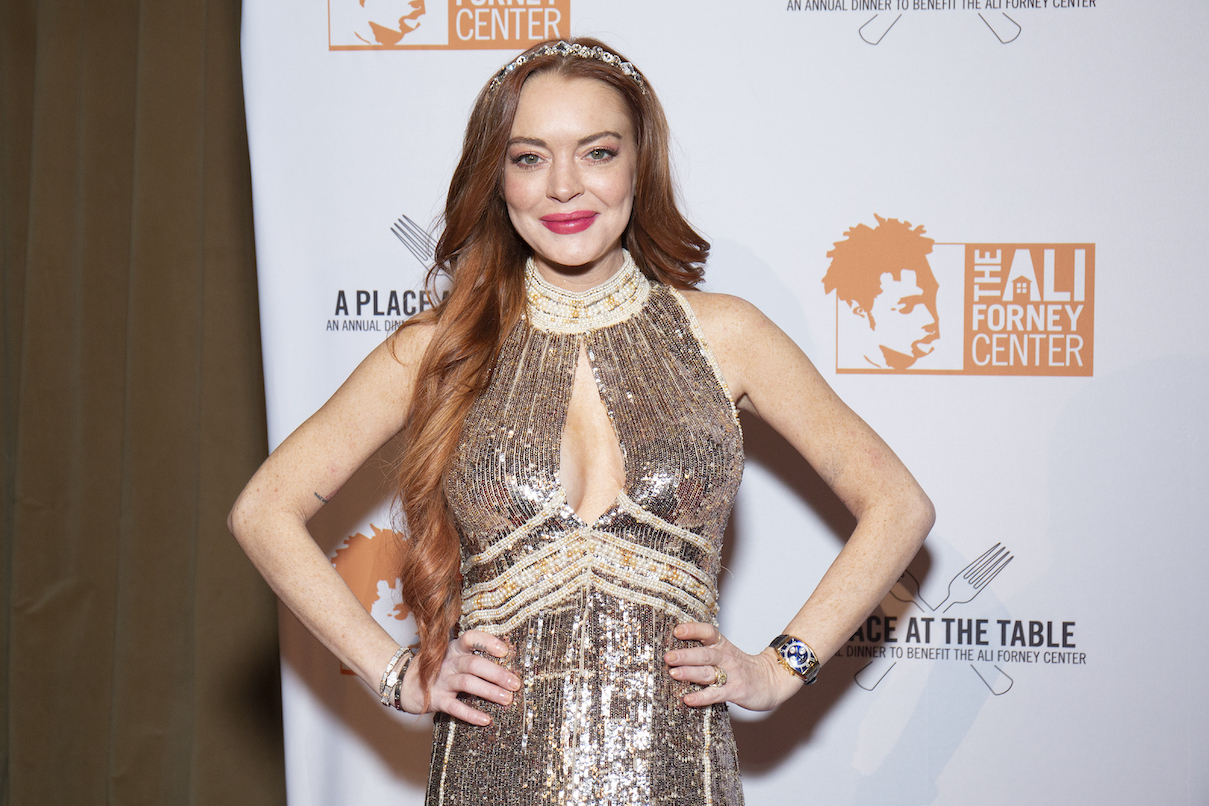 Cameron Diaz's character makes movie trailers in 'The Holiday'
When viewers meet Amanda in The Holiday she's breaking up with her boyfriend, Ethan (Edward Burns), and not shedding a single tear. Living in a lavish Los Angeles home, Amanda runs her own movie trailer company.
She's installed a cutting room in her house and according to her ex, she's more concerned with her work than their relationship. Just as she's calling it quits with Ethan, two of her employees, played by The Office's John Krasinski and Kathryn Hahn (Bad Moms), show her the latest version of a trailer they've been working on. 
It just so happens to be a trailer for an action movie starring Lindsay Lohan and James Franco. She says it "finally looks like a hit," and after a few minor notes, she suggests they all take a break for the holidays. 
So, how did Lohan and Franco end up in a fake movie trailer in The Holiday? Because of a connection to the director. 
Nancy Meyers knew Lindsay Lohan from 'The Parent Trap'
Eight years before The Holiday hit theaters Meyers directed Lohan in her first-ever feature film, Disney's remake of The Parent Trap. Having worked together before Meyers called up Lohan when she was filming The Holiday.
The director recalled how she got the former child star to agree to it during a 2006 interview.
"I know Lindsay because I directed The Parent Trap and I told her she owes me everything so I made her do it," Meyers told Coming Soon.net. "I called her and said, 'You have to do this for me," but she was sweet about it, she was totally there." 
As for Franco, Meyers knew him socially. 
"James Franco I met at a few dinner parties, we have mutual friends, so I knew him a little bit and I asked him if he would do it and it turned out Lindsay and James knew each other and it was really fun," the director explained. 
She also added filming the pretend movie trailer took less than two days. 
Dustin Hoffman also makes a brief cameo in 'The Holiday'
Lohan and Franco aren't the only actors to make an uncredited appearance in The Holiday. When Iris and Miles (Jack Black) are browsing a video store Dustin Hoffman makes a quick cameo.
As Miles picks up a copy of The Graduate, one of Hoffman's most famous movies, the camera pans to Hoffman, who mumbles under his breath about not being able to go anywhere. 
According to The Holiday's DVD commentary per BuzzFeed, the actor wasn't supposed to be in the movie. He'd been having lunch near the set and saw the cameras. He wandered over to check it out and ended up in the movie. 

At the time of publication, The Holiday is available to stream on Hulu.