How 'The Mandalorian' Season 2 De-Aged Mark Hamill's Luke Skywalker Without CGI
Mark Hamill is an accomplished actor, having delivered a wide variety of stellar performances during his career. His most popular role, however, was undoubtedly that of Luke Skywalker. You don't have to be a Star Wars fan to know who Luke Skywalker is, and people who have never even seen the films would still probably recognize him. 
It was over 40 years ago when we first saw Hamill bring Skywalker to life on the big screen. Thanks to creative thinking and impressive technology, fans were able to see Hamill reprise his role as a young Skywalker in a recent episode of the Disney+ series, The Mandalorian.
Luke Skywalker made Mark Hamill instantly recognizable around the world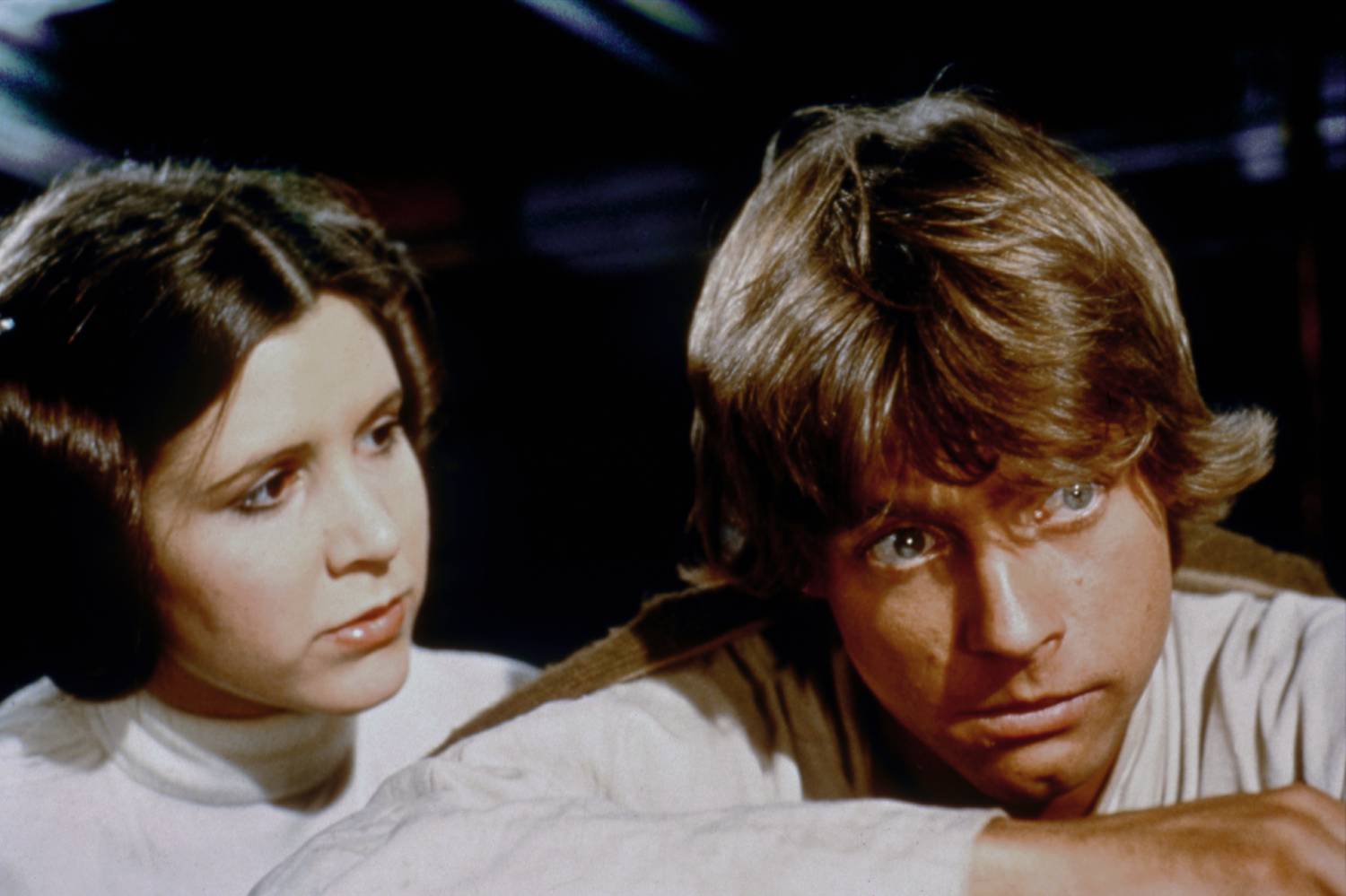 In 1977, George Lucas took us all to a galaxy far, far away. That galaxy was filled with memorable characters who would become a beloved part of many people's lives. Star Wars: A New Hope introduced us to a brave princess, a rakish smuggler, a sinister villain, and two adorable droids. However, the star of the film was Luke Skywalker– a young man living on a farm, dreaming of something more, longing for adventure and excitement. 
Skywalker found the adventure he was looking for and learned some very important things about himself along the way. Throughout the original Star Wars trilogy, we watched Luke as he devoted himself to his Jedi training under the instruction of the wise Yoda. We saw him grow stronger while battling his father's demons and facing the truth he never expected. 
Luke was an unforgettable character, inherently good, unbelievably strong, and unwavering in his loyalty to his friends and the rebel cause. Hamill brought Luke to life, and fans can't imagine anyone else in the role. 
Hamill reprised his role for a surprise appearance in 'The Mandalorian'
Hamill reprised his role as Luke Skywalker for the Star Wars sequel trilogy. He was a valuable mentor to Rey, teaching her the way of the force, and helping her to hone her skills as a Jedi. However, fans were slightly disappointed that Hamill didn't have more screen time, as he only appeared at the very end of Episode VII and only briefly in Episode IX. 
Keeping this in mind, you can imagine how mind-blowing it was for fans when Luke Skywalker showed up in the second season finale of The Mandalorian. The Disney+ series was an instant success, quickly becoming a fan-favorite among the Star Wars crowd. The show was wildly successful, and viewers eagerly tuned in every week to watch Mando and Grogu continue their exciting adventures. 
Viewers were glued to their screens for the thrilling season 2 finale. Emotions were all over the place, and many of us were on the edges of our seats–and then Disney hit us with the surprise-to-end-all-surprises. We first caught a glimpse of an X-Wing in the corner of the screen, the music began to swell, and then we saw the glove.
At this point, watching this mysterious gloved figure smash his way through menacing droids with the ease of a hot knife through butter, fans began to question if it could be true: Could that have been Luke's X-Wing? Why did they show us the gloved hand, if it's not him? Who else could be that powerful???
By the time the doors slid open and the hood came down, many fans were so excited they were probably moved to either screams or tears. If they weren't crying already, they certainly were by the end of Luke's gut-wrenching scene. Watching Grogu say goodbye to Mando was just too much. 
Will he be back for season 3 of 'The Mandalorian'?
Hamill is now in his 60s and bringing him back as his younger self was no easy feat. The de-aging process was long and arduous, and actually involved another actor in addition to Hamill. 
According to ScreenRant, loads of technology and a stand-in actor–Max Llyod-Jones–were used to revert Hamill back to his post-Return of the Jedi self. They started by trying deep fake technology, which required numerous images and clips of Hamill from a variety of places, including footage from the films and interviews. All of these clips and images need to be layered to build up Hamill's face and facial expressions. 
The deep fake technology ultimately wasn't the best choice, and Lucasfilm decided to go with a different method used in Marvel and Star Wars films. They had both Hamill and Lloyd-Jones on set so that the younger actor could mirror Hamill's mannerisms and movements perfectly. They then used a variety of visual effects to make Lloyd-Jones look more like Hamill. 
The team used a special lighting rig called "The Egg" to get ultra-high resolution textured images of Hamill's face, which were then combined with Lloyd-Jones to create the finished product. Considering how difficult it was to achieve this result, fans are wondering if they'll see Luke in season three of The Mandalorian. 
Although nothing is set in stone, there is a good possibility that we'll see Luke again–even if only briefly. We know that Luke took Grogu to finish his training, and we are certainly hoping to see more of the tiny Yoda-like creature. Whether the series allows us to see some of that training or just gives us a reunion between Grogu and Mando, Luke is likely to be involved in some way…