How 'The Mandalorian' Star Werner Herzog Directed Baby Yoda
The Mandalorian fans can't wait to get a behind the scenes look at the show with the new docuseries, Disney Gallery: The Mandalorian. The eight-episode show premieres May 4, and in it, showrunners reveal how actor Werner Herzog tried to direct Baby Yoda.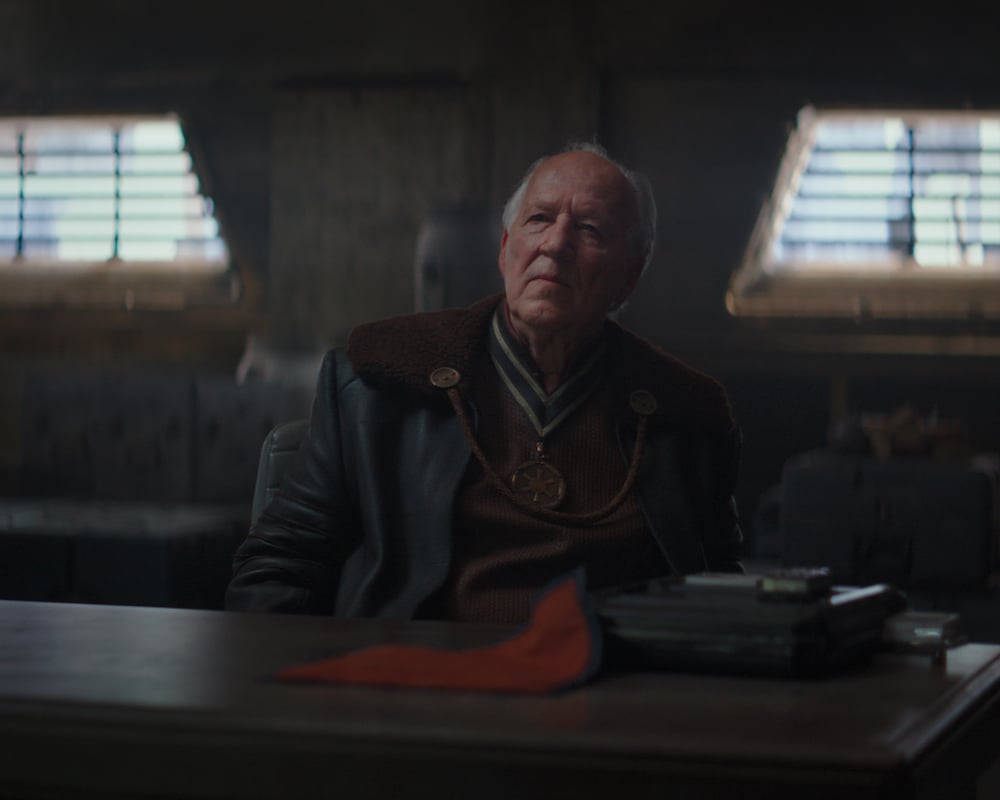 What is 'Disney Gallery: The Mandalorian' about?
The Mandalorian producer, Jon Favreau is bringing fans behind the scenes footage, roundtable discussions, and cast interviews with his new eight-episode documentary series.  Through Disney Gallery: The Mandalorian, the producer promises fans will get a better understanding of how the beloved series came to life. 
According to a Lucasfilm press release, viewers will get an unprecedented look at "the series' groundbreaking technology, the artistry behind the show's practical models, effects, and creatures, plus the creative influences, the iconic score, and connections to Star Wars characters and props from across the galaxy."
"Disney Gallery: The Mandalorian is an opportunity for fans of the show to take a look inside and get to see a different perspective, and perhaps a greater understanding, of how The Mandalorian came together and some of the incredibly talented contributors throughout Season One," Favreau said in the statement. "We had a great experience making the show and we're looking forward to sharing it with you."
How actor Werner Herzog directed Baby Yoda
In a sneak peek of the docuseries, The Mandalorian directors — Taika Waititi, Rick Famuyiwa, Deborah Chow, Dave Filoni,  and Bryce Dallas Howard —  sit down with Favreau to discuss the inner workings of season 1. 
Chow, who directed "Chapter 3: The Sin" and "Chapter 7: The Reckoning," talked about directing actor Werner Herzog, who plays The Client. She said he went above and beyond to make sure his scene with Baby Yoda, aka The Child, was magical.
"It was one the weirdest and best things that happened with Werner," Chow says in the clip. "He was acting against the baby, and he started directing the baby directly. I'm directing Werner, who's trying to direct the puppet. He was telling us we needed to commit to the magic."
When will 'Disney Gallery: The Mandalorian' premiere?
The documentary series will premiere on Disney+ on May 4, also known as Star Wars Day. According to the Lucas Film press release, this day was chosen because of its significance to fans.
"This May the 4th, also known as Star Wars Day, a brand-new series debuting on Disney+ will take us behind-the-scenes of the first Star Wars live-action series, The Mandalorian," the press release reads. ""What started as a fan-generated grassroots holiday, Star Wars Day has become a full-fledged celebration of the Star Wars saga embraced by the entire galaxy. This year, fans can look forward to the highly-anticipated conclusion of Star Wars: The Clone Wars alongside the global premiere of the new eight-episode documentary series, Disney Gallery: The Mandalorian."