How the Royal Family Ruined Prince Charles' Reputation Before the Camilla Parker Scandal
Just about everyone in the world knows Prince Charles. After all, he has been in the spotlight basically since the day he was born, and as the future king, the attention will most likely never be off of him.
Over the years, Prince Charles has done so many wonderful things for the people of Great Britain, as well as for the royal family. It is pretty safe to say that there weren't too many dry eyes on Prince Harry and Meghan, Duchess of Sussex's wedding day when Prince Charles met the bride halfway down the aisle and escorted her the rest of the way to the altar.
Even so, it is not to say that Prince Charles has not been involved in a scandal or two in his lifetime. Everyone can remember when he was married to his first wife, Princess Diana, and it wasn't exactly a happy relationship for either of them. They didn't seem to be too dedicated to each other, and it wasn't really a secret that Charles wasn't faithful.
Here is how the royal family ruined Prince Charles' reputation well before the Camilla Parker scandal.
Prince Charles grew up with the whole world watching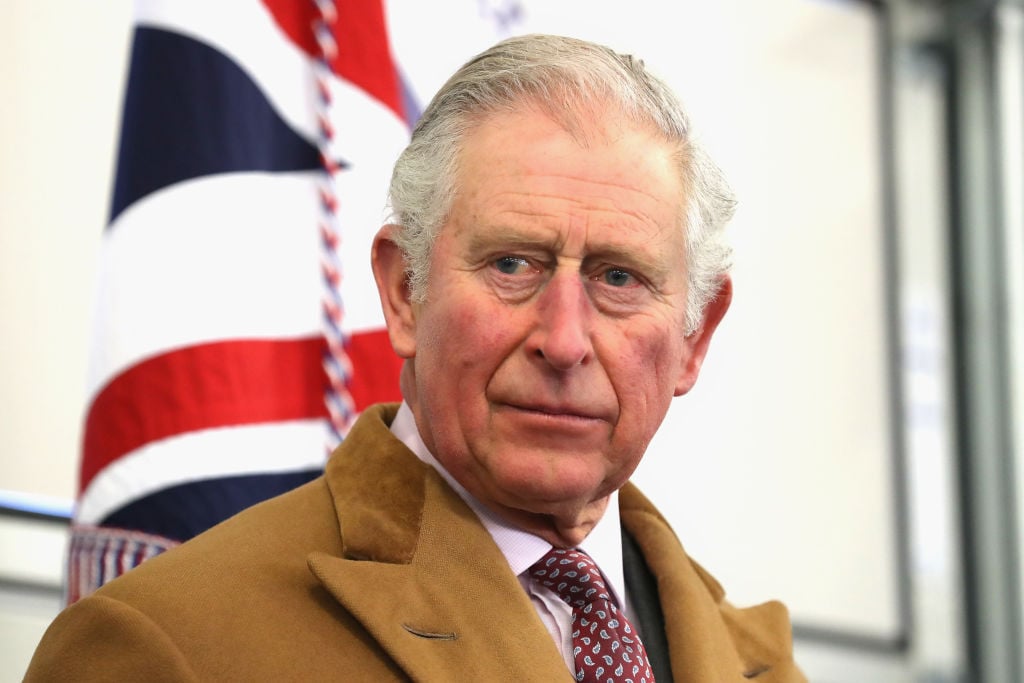 Although the royals live a life of privilege, it isn't always what it seems. Senior royals, especially those who are in the direct line of succession like Prince Charles is, have to deal with the pressure of growing up in the spotlight.
They have virtually no privacy and are constantly being followed by news media and fans wherever they go. In fact, according to Good Housekeeping, royal life was even more difficult for the future king, who was bullied quite often.
Prince Charles was a late developer and got teased quite a bit for being a quiet and shy kid, resulting in a pretty lonely childhood. Add in the fact that Prince Charles didn't get to see much of his extremely busy parents, Queen Elizabeth and Prince Philip, and we can come to the conclusion that the prince had a rough time growing up. 
Prince Charles had a not so secret affair
On the day that Prince Charles married Lady Diana Spencer in a wedding that the rest of us can only imagine in our wildest dreams, millions of people tuned in to see the big event as it was broadcast live. While everyone hoped that Prince Charles and Princess Diana would live happily ever after, that is not the way things happened.
Prince Charles was actually in love with Camilla Parker, who he had known since 1971. The two of them carried on an affair even after Prince Charles and Princess Diana were married, and they didn't try to hide it, either.
It was so out in the open that Town & Country reports Princess Diana went so far as to confront Parker and tell her what she knew. Eventually, Prince Charles and Diana's marriage ended in divorce, and in 2005, he and Camilla, Duchess of Cornwall officially became husband and wife.
How the royal family ruined Prince Charles' reputation before the Camilla Parker scandal
When the future king is having an affair that the whole world knows about, anyone would think that he is ruining his reputation all on his own. Yet, it turns out that the royal family did this long before Camilla ever entered the picture.
How so? Basically, they portrayed him in a way that was extremely inaccurate, the family told the press that Prince Charles was quite the "ladies' man." Not only was this not true, but it hurt him deeply that his family would say this about him.
The feelings of resentment stayed with Prince Charles for years, until he finally set things straight and let everyone know the truth. How sad that the royals would want a certain image so much that they would go so far as to hurt Prince Charles' reputation.