How 'The View' Star Whoopi Goldberg Responded to 'Ghost' Being Called a 'Forgotten Blockbuster'
Before taking her seat at The View, Whoopi Goldberg won an Oscar for her portrayal as psychic Oda Mae Brown in the 1990 film Ghost. Co-starring with Patrick Swayze and Demi Moore, Goldberg brought her comedic talent to the love story and earned the Academy Award for Best Supporting Actress.
When the box office blockbuster celebrated its 30th anniversary of release in 2020, an article with a less-than-flattering title prompted Goldberg to speak up.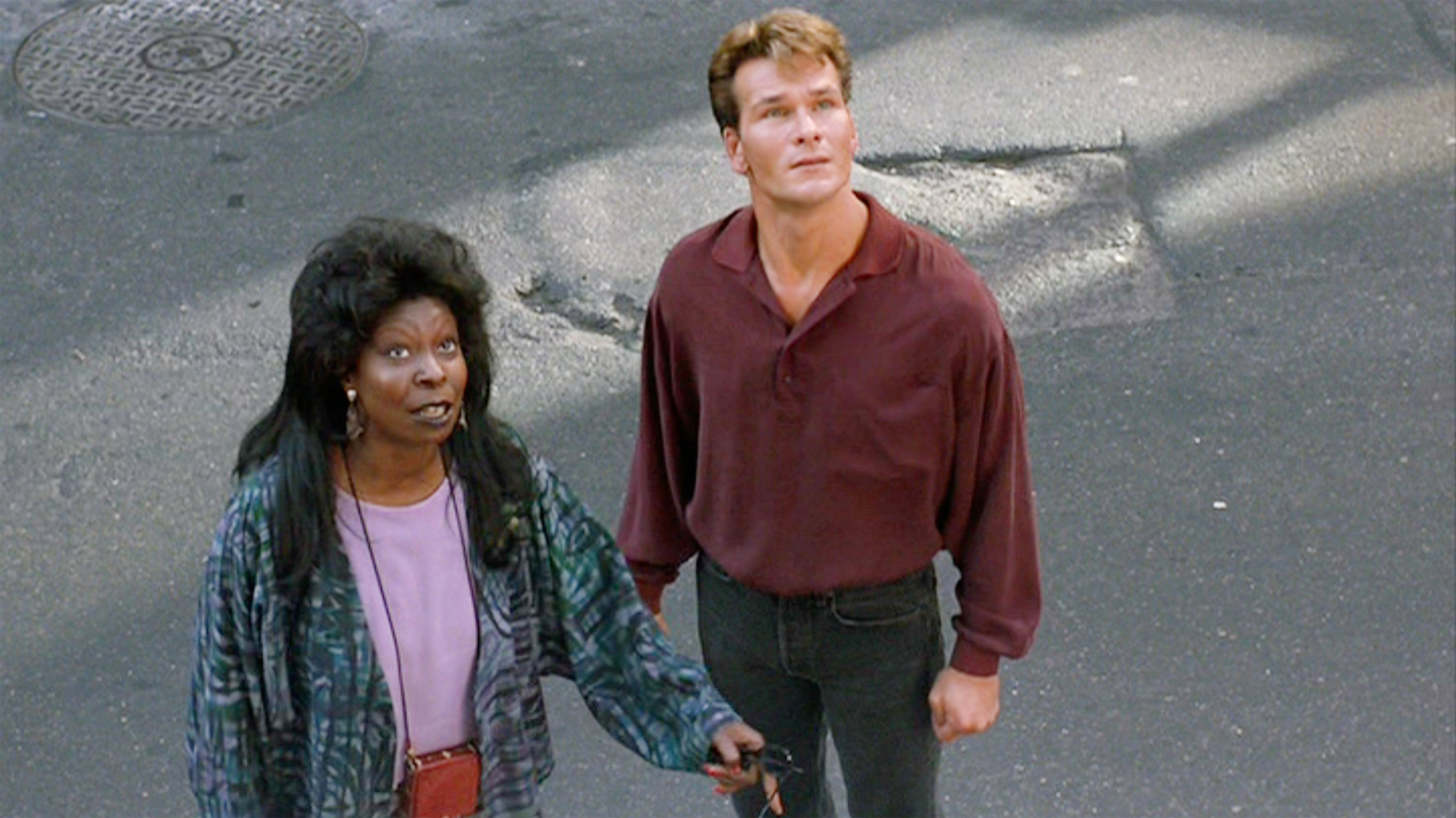 Whoopi Goldberg's movie 'Ghost' topped the box office
In July 2020, Forbes published an article entitled "Box Office: Ghost Topped Ghostbusters And Batman But Became Hollywood's Forgotten Blockbuster". Writer Scott Mendelson described how several popular films from the 90s went on to have sequels or remakes, yet Ghost remained a standalone despite crushing it at the box office with a global total of $505.702 million by the end of 1990. Goldberg didn't agree with the tone of the article.
"When I was reading it, and reading how much money it brought in, and how it had been bigger than all these other movies, I thought, but [Forbes] is doing the same thing other people have done," she told Deadline in July 2020. "They sort of denigrated the fact that this was a terrific movie, and it was also really funny too, and in part, I did that."
The EGOT winner called attention to the fact that Ghost featured a more inclusive cast than most films of that time, which may attribute to the lack of fanfare.
"We were a very mixed cast," Goldberg remarked. "It makes you wonder, you know, 30 years later, was it because we were a mixed cast that nobody wanted to celebrate it… had it been any other cast that happened to be maybe all white, people might've celebrated it?"
Whoopi Goldberg defended Patrick Swayze's status as a star
The article also singled out Swayze, who had become a household name after the 1987 film Dirty Dancing. Mendelson claimed that Hollywood continued to mold Swayze into an "action star". Goldberg maintained that Swayze was already a seasoned actor and celebrity.
"It just is so crazy," The View moderator commented. "His article sort of freaked me out in that I thought, 'Well, how come?' You know, 'How come (the writer) was so flippant in talking about Patrick?' Patrick had a hell of a career."
Goldberg emphasized Swayze's success, and felt that the Forbes writer didn't give the late actor his due.
"He was a movie star, and the guy kind of said, 'Well, you know, they kept trying to make him an actor,'" the Sister Act star explained. "I'm thinking, 'Who are you talking about? Patrick is a f*cking movie star. I mean, a movie star.'"
'Ghost' was a hit long before the MCU franchise
With a plethora of classic movies making a return to the big screen and drive-in theaters, Goldberg speculated on why her films have not been brought back to audiences.
"I hate to be an egotistical little thing, but I feel like I've been in several movies that should be in drive-ins, sort of renaissance of how to appreciate films," she noted. "Would it have been different if I had been short and cute and blond? Would it have been different, or am I looking at things from a perspective of today, you know?"
The Stand star called out the writer for neglecting to highlight Ghost's innovative plot that didn't need the bells and whistles of today's action franchises.
"It made me sad that he called us a movie that people forgot, or whatever," Goldberg said. "I thought, 'Well, you're the reason, because you're treating it like it was something odd as opposed to a really great movie that came out of nowhere, and captured people's imaginations, and we didn't have a superhero.'"