How The Wayans Family Have Made Their Money
The Wayans family have created a lasting legacy designed to make audiences laugh for a lifetime. While other families in entertainment are known for their musicality or attained fame through reality television, the family of 10 who grew up in poverty understood at a young age that laughter is the only thing constant. They used comedy to get them through tough times and since making their debut in the 1980s, they haven't slowed down.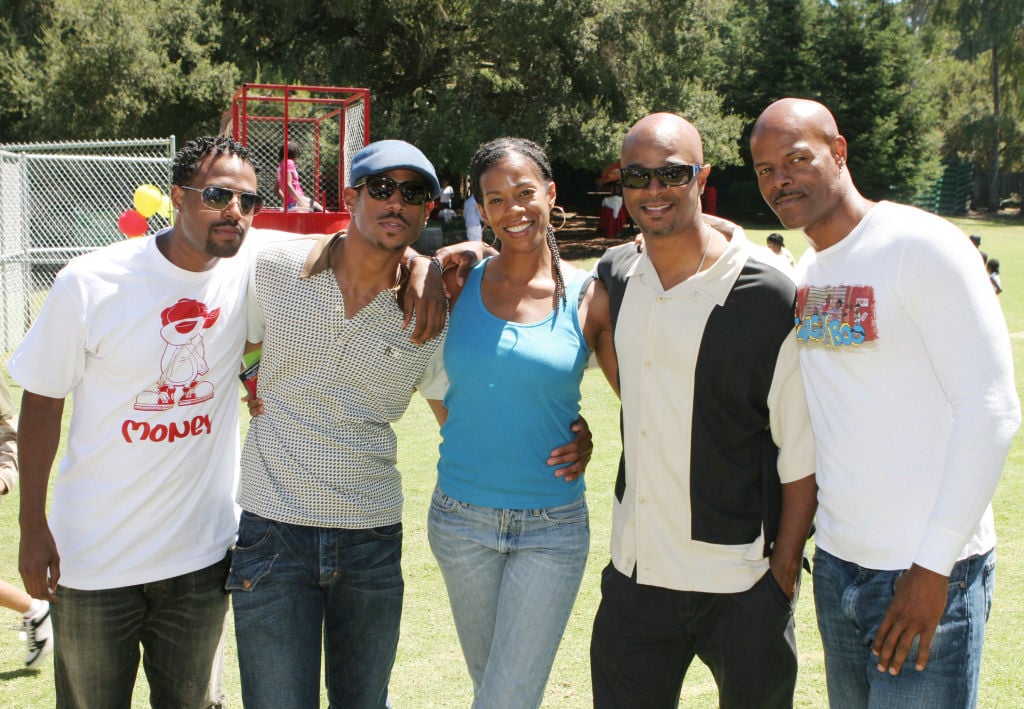 Their children have since taken the baton and are making names for themselves as entertainers. But if it weren't for the genius of the eldest Wayans siblings, some of the most hilarious comedy films we have today would not have been possible. Their films have grossed over $1 billion at the box office and their estimated combined net worth is over $300 million. They've also taught the world that families can work and build together. Individually and collectively, they've achieved great success and now, the second generation of Wayans are adding to the family legacy.
Dwyane Wayans
The eldest Wayans has spent his career behind the camera, penning many of the jokes that fans of his famous siblings have grown to love. He got his start as a production assistant before performing as background characters and sketches on the shows of his family, including on In Living Color. Dwayne has also composed original music for some of the family's projects. He worked closely on My Wife and Kids for two years alongside his brother Damon, Dance Flick, as well as Thugaboo: Sneaker Madness. More recently he was responsible for composing the movie for the time period piece Underground.
Keenan Ivory Wayans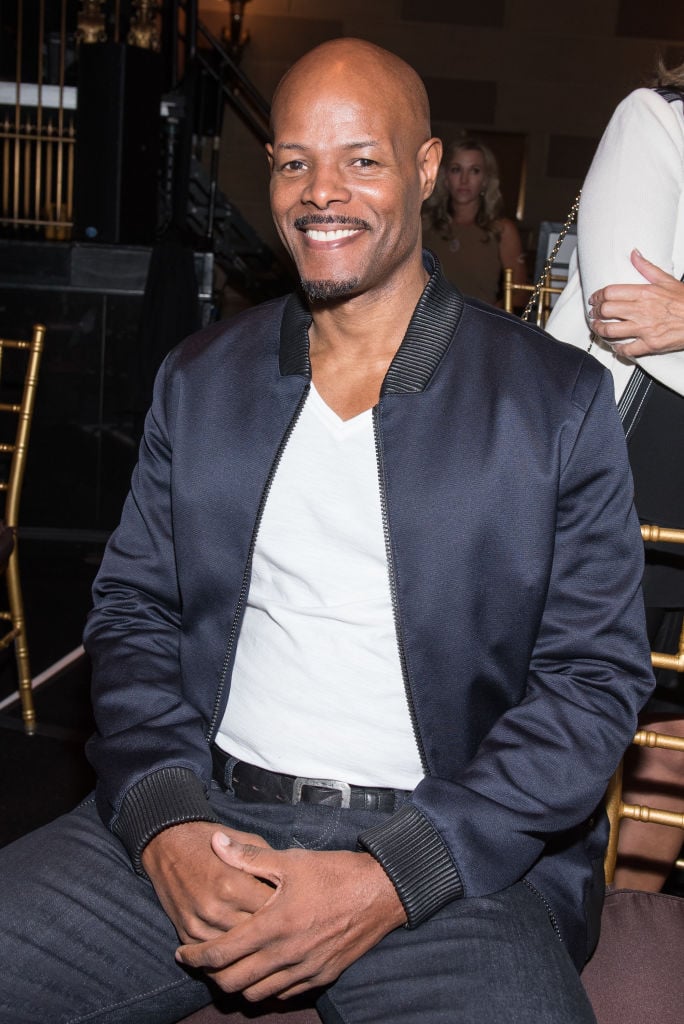 Keenan and his brother, Damon, can be credited with creating their family's comedy legacy. Together, they created the Emmy-winning sketch comedy series, In Living Color, which launched not just the careers of the Wayans siblings, but also unknowns like Jim Carrey, David Alan Grier, and Jamie Foxx. From there, he continued to create and produce shows, some for his famous family and others that did not have the Wayans name attached. Keenen acted in and directed the Scary Movie franchise. He also has acting, writing, producing and/or directing credits in White Chicks, New Girl, Happy Endings, Major Payne, and Little Man among others. He was host and executive producer of his own talk show, The Keenan Ivory Wayans Show, for a year. Keenan was also a judge on the reality television competition series, Last Comic Standing. His last acting role was in the Kevin Hart sitcom, Real Husbands of Hollywood. Keenan was recently named showrunner of the TBS series, TCA.
Damon Wayans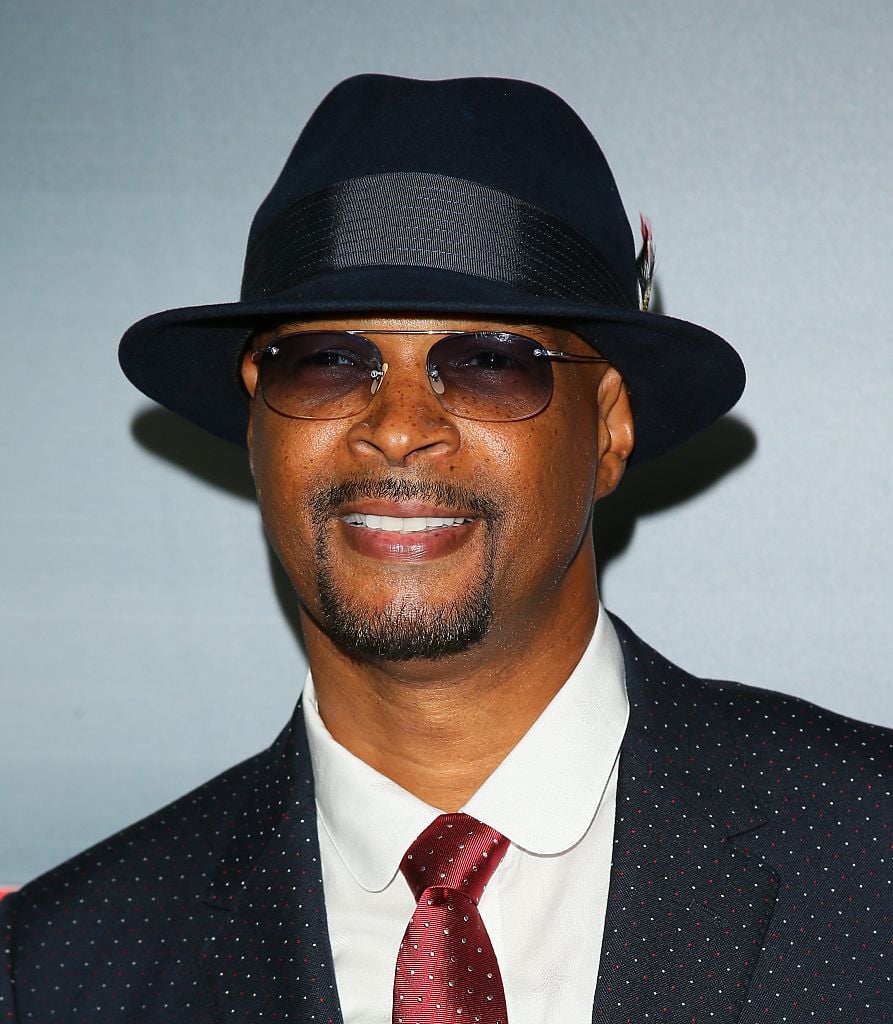 Damon started writing and producing alongside his older brother Keenan by creating In Living Color. They'd become longtime producing and writing partners, creating a string of film and television projects since. Some of his writing and producing credits include 413 Hope St., Damon, Premium Blend, and The Underground. For five successful seasons, he starred in and wrote many of the episodes for the popular sitcom My Wife & Kids. Damon began starring as Roger Murtaugh in the television series Lethal Weapon in 2016 before announcing he was leaving the show in 2018.
Shawn and Marlon Wayans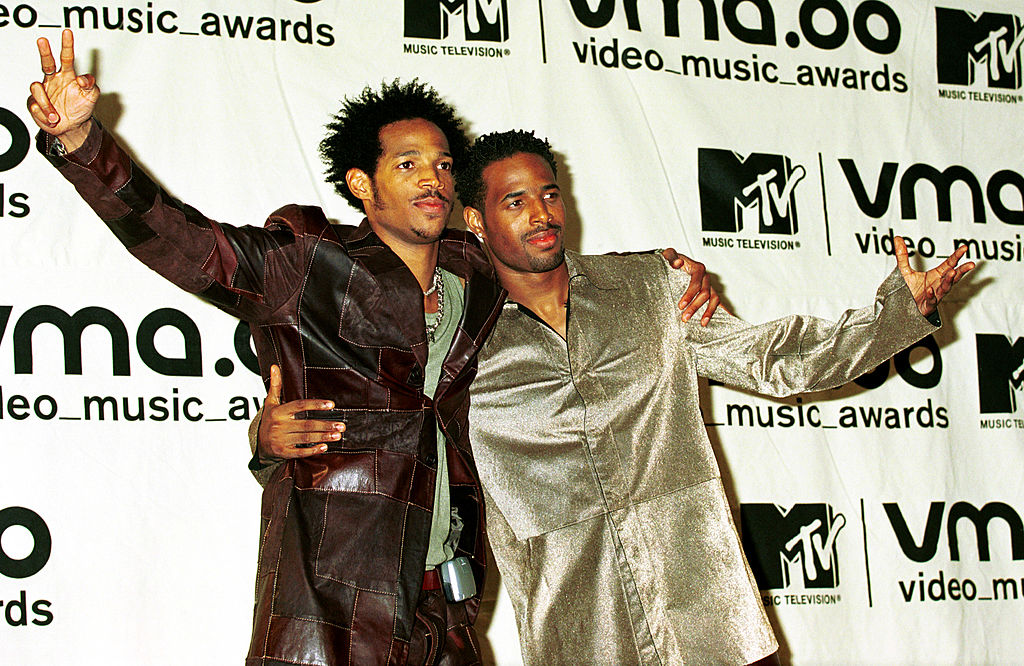 Like their big brothers Keenan and Damon, Shawn and Marlon have spent their careers side by side. Only a year apart, they've become synonymous with one another. With their older brothers as their mentors, they both worked on In Living Color, where Marlon played a variety of characters and Shawn played a DJ. From 1995-1999, they starred in the WB sitcom, The Wayans Brothers, where they both were co-creators. The show ran for five seasons and had over 100 episodes. Together, they also started in and wrote the hugely popular film, White Chicks. There have been rumors of a sequel but both brothers have denied that one is in motion.
One of Marlon's biggest and most profitable solo endeavors, though he worked with his family, is the Scary Movie franchise. He starred in and helped write the first movie, which earned $280 million. He later removed himself from the project after he felt the creative direction shifted. Marlon launched the digital media company, What The Funny, for urban comedy. He also wrote, produced, and starred in the 2016 film 50 Shades of Black, the Netflix craze Naked and his own television series Marlon for two seasons. Marlon's most recent stand up special, Woke-ish, is currently streaming on Netflix and in 2019, he challenged himself by playing six major characters in his film, Sextuplets.
Shawn made his entertainment debut along Keenen in the 1988 film I'm Gonna Get You Sucka. He continued to work with his family while also branching out into non-Wayans produced projects, including the 1999 action thriller, New Blood. But Shawn never stayed away from the family for too long. He starred in, produced, and wrote the 2009 film Dance Flick. He also had a part in the creation of the film Littleman.
Kim Wayans
Kim got her start with guest appearances on television shows, including A Different World and China Beach. She's worked with her family on a number of projects, such as Hollywood Shuffle, I'm Gonna Get You Sucka, A Low Down Dirty Shame, Don't Be a Menace to South Central While Drinking Your Juice in the Hood, and she also had a lead role in the film Juwanna Mann. Kim's big break came when she began appearing on the Wayans creation, In Living Color. Behind the scenes, she has writing credits on My Wife and Kids. She's also branched into the literary world, co-authoring the children's book series, Amy Hodgepodge.
Damon Wayans Jr.
This triple threat is the son of Damon Wayans Ann inherited his dad's skills in writing and acting. He got hit with the entertainment bug when he was cast in his father's 1994 feature film, Blankman. He also had guest appearances in My Wife & Kids. He's most known for his role as Brad Williams in the ABC sitcom, Happy Endings, which garnered him a Critics' Choice Television Award for Best Supporting Actor in a Comedy Series nomination. He's also starred in shows like New Girl and Let's Be Cops.
Damien Wayans and Craig Wayans
The two famous cousins took a note from their uncles, Shawn and Marlon, and have worked together for the majority of their careers. One of Damien's first big gig was working alongside comedy legend Eddie Murphy in his concert film, Raw. From there, he had a role in his uncle Damon's movie, Major Payne, and then a lead role in Malibu's Most Wanted before shifting his focus to writing and directing. then went on to writing and directing. He wrote and directed several episodes of My Wife And Kids.
In 2006, he and Craig wrote and produced on Damon's sketch comedy series, The Underground. Damon's directorial debut was Dance Flick, made his directorial debut with the film Dance Flick. They formed their own film and production company, Second Generation Entertainment, in 2009. Through their company, they created the BET series, Second Generation Wayans, which aired for one season.
Chaunte Wayans
Chaunte is trying to be the top Wayans a female comic out of the family. Her introduction to the business was working as a production assistant on some of her uncles' productions including, Scary Movie 2 and My Wife and Kids. She later appeared as herself in the TLC series Trading Spaces. Her feature film debut was in the Wayans Family comedy, Dance Flick. She took a break from comedy to focus on personal issues with substance abuse before making a major comeback and landing a spot in the Tiffany Haddish produced Netflix stand up special, They Ready.
The Wayans family continues to write and star in their own films while mentoring up and coming entertainers. Their major focus, however, remains creating generational wealth and opportunities for future Wayans.