How The Weeknd Is Supporting Colin Kaepernick
Celebrities are stepping up in major ways to show their support of the Black Lives Matter Movement. Many have participated in protests against police brutality, while others have been part of larger discussions of using their platform on television to spark change. The latest to do his part is singer The Weeknd. He's donating thousands of dollars to former NFL star Colin Kaepernick's legal defense fund program that assists anyone charged for protesting. Kaepernick has been on the frontline of the fight, which cost him his place in the NFL.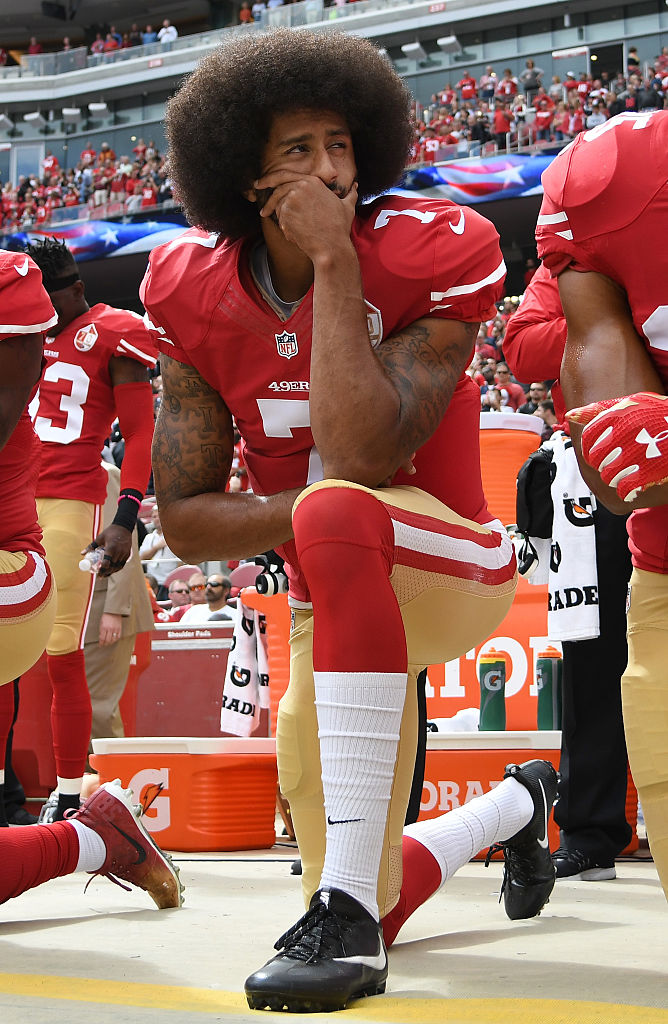 Colin Kaepernick has been committed to raising awareness to police brutality
Kaepernick gained notoriety outside of his athleticism when he remained seated during the singing of the national anthem before a preseason NFL game in 2016 as a form of protest against police brutality after the death of an unarmed Black man at the hands of a white police officer.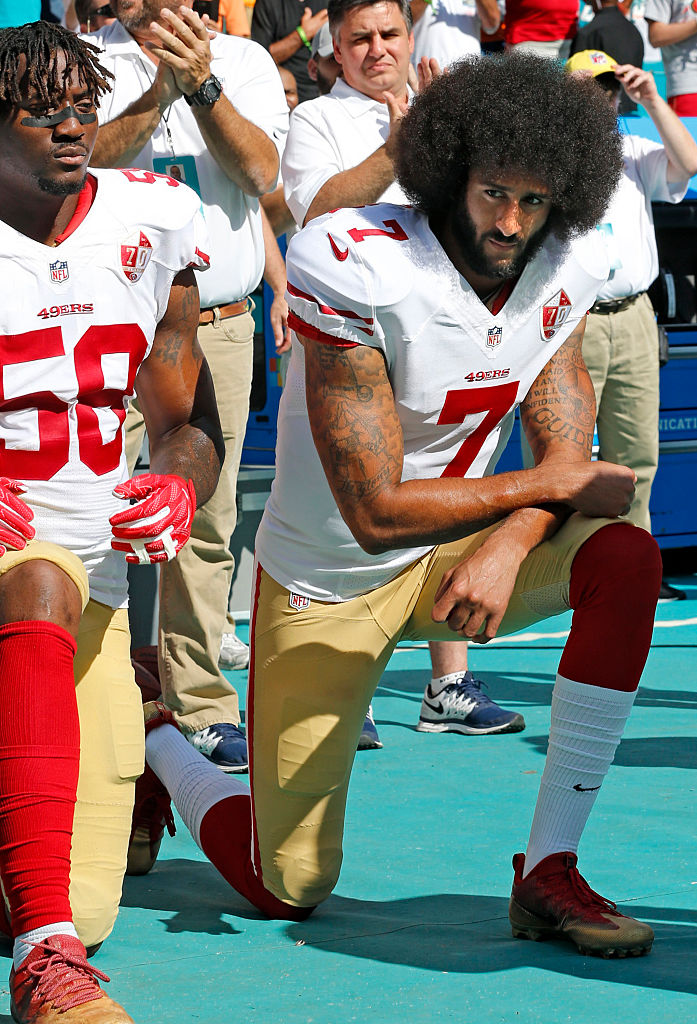 "I am not going to stand up to show pride in a flag for a country that oppresses Black people and people of color," Kaepernick explained in the immediate aftermath. "To me, this is bigger than football, and it would be selfish on my part to look the other way. There are bodies in the street and people getting paid leave and getting away with murder."
His demonstrations continued when he took a knee during the national anthem and then donated $1 million out of his $11 million salaries to charities that supported the cause.
Related: Colin Kaepernick Settles with NFL: Will He Ever Play Pro Football Again?
The repercussions were harsh. The NFL Commissioner publicly spoke out against Kaepernick's actions. The star quarterback, who'd previously led his team to a Superbowl and a championship, opted out of his contract with the San Francisco 49ers. Kaepernick has not played a game since, despite trying out in 2019. It's been widely assumed that he's been blackballed.
The Weeknd donates $200k to Colin Kaepernick's legal defense fund program
As more celebrities figure out ways to help, The Weeknd is putting his money where he knows it will benefit the cause. TMZ reported that The Weeknd has donated $200k to Kaepernick's Know Your Rights Camp.
The initiative is touted as a legal defense fund that will cover legal bills for freedom fighters, which is defined as "a person engaged in a resistance movement against what they believe to be an oppressive and illegitimate government." The fund was started following the death of George Floyd.
Kapernick has already enlisted the help of a team of some of the top defense attorneys to help. Donations were requested to support the fund. He gave The Weeknd a shoutout on social media for his contribution.
"A HUGE thank you to @theweeknd for donating $200,000 to our Legal Defense Initiative to support Freedom Fighters on the ground," he wrote. "This is amazing."
The donation to Kaepernick's fund is part of The Weekend's $500k contribution to a variety of Black Lives Matter campaigns. He's also donated to the BLM Global Network and National Bail Out. The Weeknd has been posting other ways his fans can get involved with links to different programs they can support.
Kaepernick's fund initially started in Minnesota where Floyd was killed. Thanks to the support of The Weeknd and others, he's been able to expand the fund nationally to assist those in other parts of the country who may need legal assistance after participating in protests.