How 'This Is Us' Star Justin Hartley Really Feels About 'The Young and the Restless' Replacement Mark Grossman
Justin Hartley stunned many in the most recent episode of This Is Us, proving the actor can pretty much do it all. In Hartley's early days, the Illinois native starred in two different daytime soap operas. Hartley recently weighed in on the actor who replaced him on one of those shows. Here's what he said.
[Spoiler alert: Minor discussion of This Is Us Season 4 below]
Justin Hartley starred in daytime soap operas before 'This Is Us'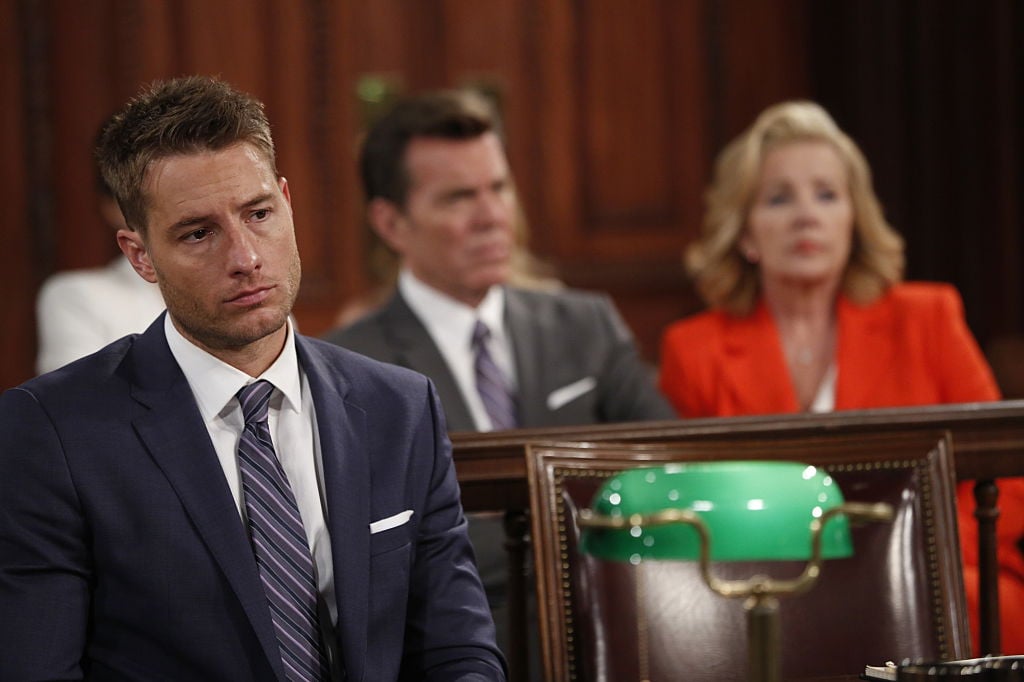 It's hard to imagine a time Justin Hartley wasn't Kevin Pearson on This Is Us. Way back in 2002, the star played Fox Crane on the daytime soap, Passions. Through 2006, Hartley appeared in 423 episodes before leaving the show.
By 2014, Hartley had been in nearly two dozen other projects, with a few of the recurring roles. This is when Hartley took over the part of Adam Newman on the CBS daytime soap, The Young and the Restless, after Michael Muhney left.
The This Is Us star was spotted on the old Y&R set. There, he told Soap Hub he had two reasons to visit: to see old friends and there's a secret project in the works.
"Missy [Claire Egan (Chelsea)] and I are really good friends. I have a lot of friends over there. I went over there [to Y&R] to visit her and hang out for a bit and I brought a couple of writers with me," Hartley said. He added his project "has to do with soap operas and daytime and that world."
Here's how Hartley feels about his 'Y&R' replacement
It's not easy coming into an already established character that has been played by someone else for years. Hartley became a fan-favorite among the Y&R crowd for a few reasons (his abs, among others). What does he think of his Adam Newman successor, Mark Grossman? Hartley watched Grossman on-set during his visit.
"Mark was very gracious and let me watch him work, which was really cool. He's doing a great job," he said.
As for whether Hartley had any advice for the newest Newman he added, "He's got his hands firmly on the wheel."
Hartley didn't say much else about his secret soap-related project. With his hands full on This Is Us, it's worth wondering what's up his sleeve and if it might involve anyone from the cast of Y&R.
What's up next for Kevin Pearson on 'This Is Us'?
While Soap Hub had Hartley, they got the scoop on where Kevin's head is at on This Is Us — especially after viewers got the first flash-forward glimpse of the character.
"He's in a position where he's in flux a little bit and he's trying to find his way again. There's this repetition that happens with his life. Here he is again. He's in a place where he's healthy, taking care of himself, and has been sort of reflective and very thoughtful," he said.
"He's there for other people, [but] he finds himself in the same position — [feeling] alone in a crowded room. But this time, I think his perspective is different now. He can see light at the end of the tunnel."
Hartley added that he thinks Kevin has a goal now.
"I've thought what's on his wall in his room? What books is he reading? What's in a bag that he'd back? I don't know. He had a necklace…I think he's starting to collect things in his life that mean something to him and tell the story of who he really is," he said.
Hartley added: "He's figuring out what he wants in life, [which] is amazing. He said what he wants to have a wife and a child and a family by the time he's 40. Kevin doesn't really have a dial. It's [more like] an on and off switch. He's finding his dial now. I think what he was saying was it's time to grow up."
This Is Us airs Tuesdays at 9 p.m. on NBC.