How Tinashe Really Felt When She Discovered Ben Simmons Was Dating Both Her and Kendall Jenner
The Kardashian-Jenner women have been accused of breaking girl code multiple times by dating another woman's ex…or current beaus. It's one of the reasons why women sided with Jordyn Woods following the Tristan Thompson scandal.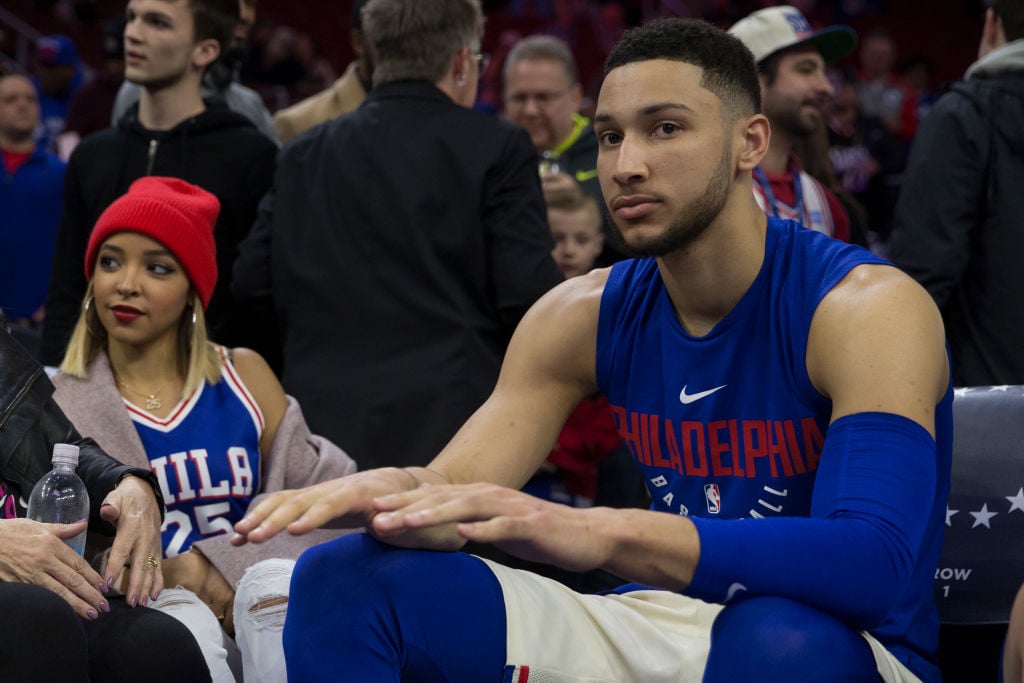 Kendall Jenner has been accused of coming in between two relationships when she dated Blake Griffin and Ben Simmons. Simmons was said to have been in a relationship with singer, Tinashe, at the time that he started dating the famous Kardashian family member. Tinashe recently spoke out and revealed how devastating the whole ordeal was for her.
The love triangle of Tinashe, Ben Simmons and Kendall Jenner
News first broke about Simmons dating Jenner in May 2018 when Page Six reported on their budding romance. A source revealed to the media outlet that the two were spotted on a lunch date at the Beverly Hills Hotel. Another source alleged they'd seen the pair with a group of friends in a Manhattan restaurant.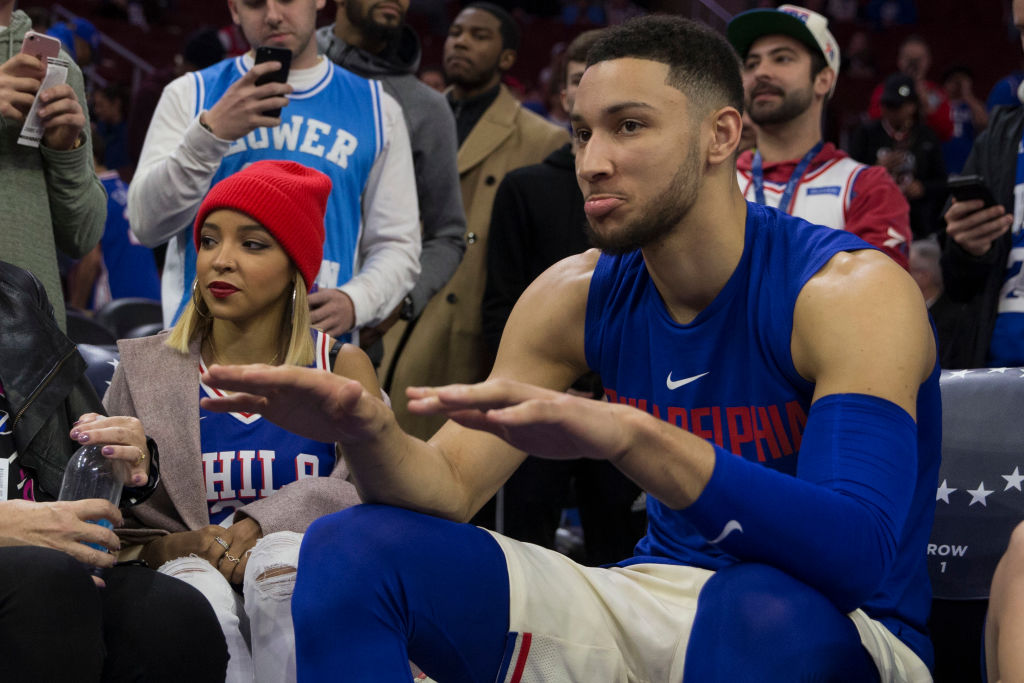 Tinashe attended several of the ballers games. She'd previously told Billboard Magazine in March 2018, "He's like my full boyfriend, I guess. It was official before it was on [Instagram]; that was just when everyone else found out."
Tinashe's brother, Kudazi, took to Twitter and expressed that the NBA star had cheated on his sister, whom he had been dating for several months.
"Never met you before in my life. days after u break my sis heart u do this… people all lied on her talking fake news about my sis *doing kardashian s— * u cheat on her w a Jenner," he wrote. He later deleted the tweet.
Simmons deleted any picture of he and Tinashe on his Instagram in the immediate aftermath of Kuazi's post.
Tinashe/Ben Simmons/Kendall Jenner relationship details become murky to onlookers 
Tinashe was initially mum on the alleged love triangle, leaving people to guess about the timeline of her relationship with Simmons and whether or not there was ever an overlap with his relationship with Jenner. Just two months after the scandal hit the net, Tinashe broke her silence.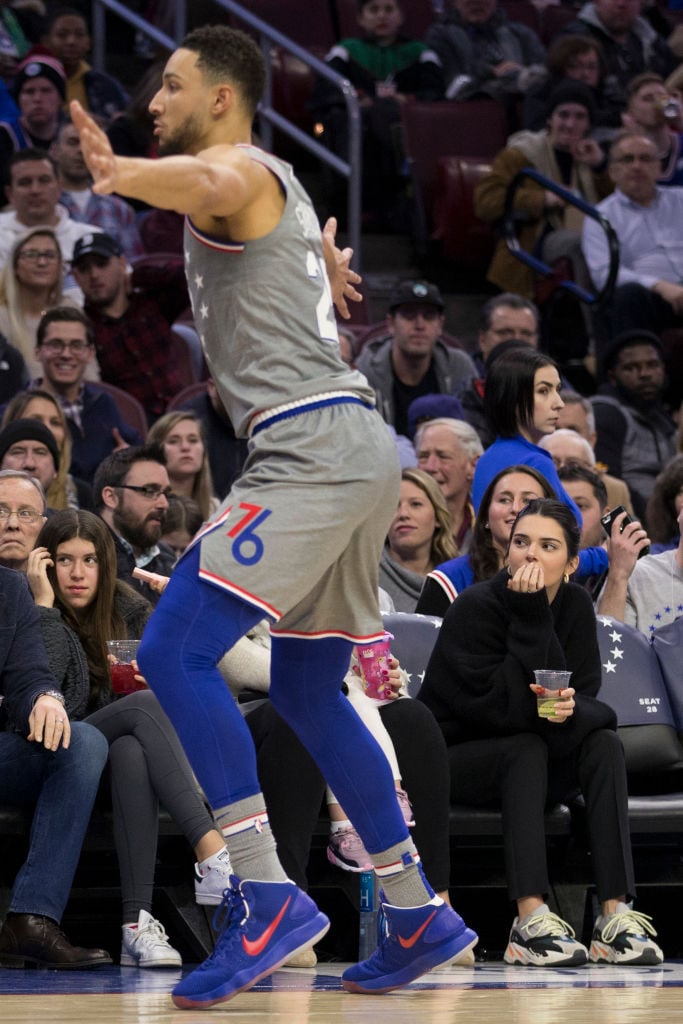 TMZ caught up with the singer as she left a nightclub that Simmons and Jenner appeared together. They left just moments apart. 
"He's texting me," Tinashe told a reporter outside the club. "What the hell. What's he doing?! What an idiot!"
Simmons later denied that he'd contacted the singer while he was out with Jenner. Tinashe admitted that the interaction with paparazzi was all in jest. Simmons was alleged to have increased his security presence, claiming that Tinashe showed up at every event he was present. Tinashe released a statement to her Twitter account reacting to the stalking claims set forth by Simmons.
"The fact is, I was in love and I got hurt," she wrote in part. "The details of what has happened since are complicated to say the least, but I've never lied. And of course I'm not a stalker lol."
Tinashe shares how she really felt about Ben Simmons dating Kendall Jenner
For the first time since the ordeal, Tinashe is speaking out. The 26-year-old opened up about the split to Us Weekly and other reporters at the annual Roc Nation brunch ahead of the Grammy Awards on Jan. 25 where she was in attendance.
She admitted that she found out about Simmons and Jenner when everyone else did following the reports that surfaced online. "It may have been the worst day of my life, but it's OK," she said.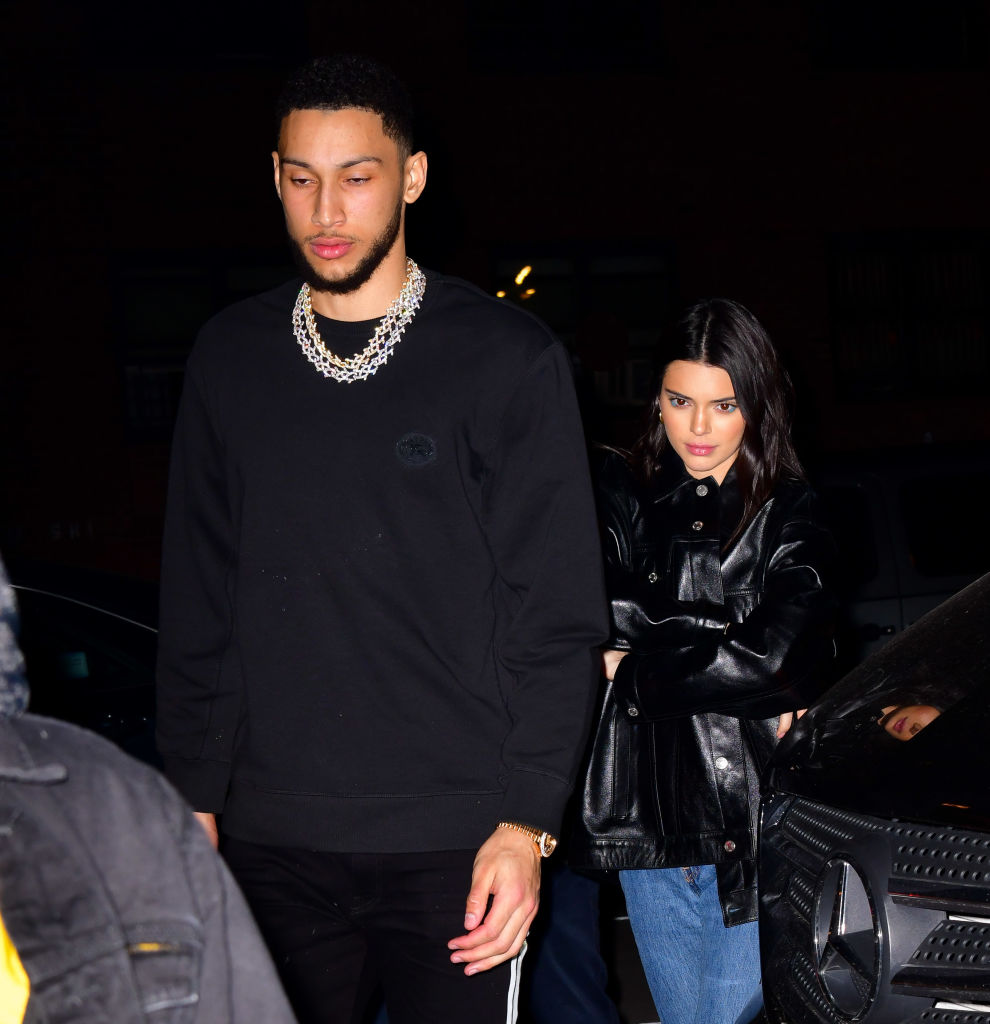 Tinashe said that the news and having to deal with it publicly sent her into a drinking binge. "I drank for, like, six months after that! Are you kidding me? I was, like, wasted for months. But I'm OK now."
The relationship between Jenner and Simmons didn't last long. They split two months after news broke that they were dating. By the close of 2019, they sparked rumors that they'd reconciled when Jenner was spotted at one of Simmons' games. There were recent reports that they;ve been seen out and about in New York City. 
Neither Simmons nor Jenner have confirmed that they are an item.