How to Copy Meghan Markle's Remembrance Day 2020 Look
Prince Harry and Meghan, Duchess of Sussex may have stepped away from their royal duties and started a new life in America, but that doesn't mean that they've given up British traditions and cultural touchstones. In fact, Meghan and Prince Harry made an appearance in which they honored the sacrifices of veterans for the U.K. holiday Remembrance Day.
Taking part in Remembrance Day ceremonies is a long-standing tradition for the British royal family members, and their displays of respect are an important part of their duties to the public. As with almost anything a royal family member does, the ceremony is a chance for public commentary over their appearance and fashion choices, and Meghan clearly had these expectations in mind when she carefully chose her look for the occasion.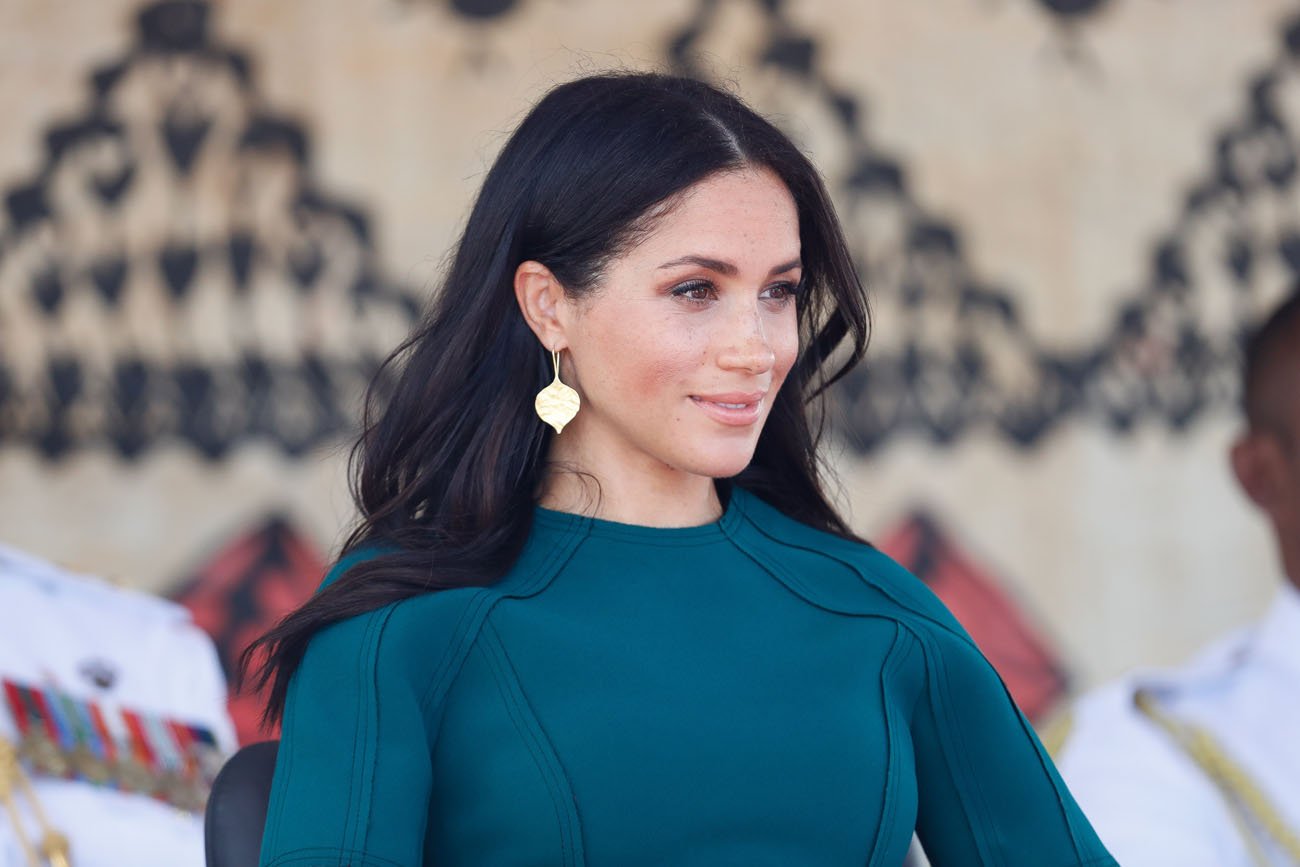 Remembrance Day is an important tradition
Much like Memorial Day in the United States, Remembrance Day is designed to honor veterans who have given the ultimate sacrifice for their countries. Initially, Remembrance Day was designed to honor soldiers who had fallen during World War I, but it is now held as a more general memorial ceremony for those who have fallen while serving in any war or conflict.
Remembrance Day is held in many countries across the world, though some have since changed the name. Most countries hold Remembrance Day on November 11 because, as Veterans Affairs Canada explains, World War I hostilities ended "at the 11th hour on the 11th day of the 11th month" in 1918.
In the U.K., Remembrance Day is now recognized each year as the second Sunday each November. The British Royal Family's participation in Remembrance Day events is an expected and time-honored tradition, and it has also served as an opportunity for the public to scrutinize interactions between the family members.
In 2019, for example, observers made much ado about the fact that Meghan stood separately from Queen Elizabeth, the Duchess of Cornwall, and Catherine, Duchess of Cambridge. 
Meghan Markle and Prince Harry commemorated stateside
RELATED: Meghan Markle's Black Leather Pants Are Fall's Trendiest Look — Here's How To Copy It
This year, Meghan was even more separated from the other family members as she and Prince Harry commemorated the event in a completely different country. Now living in California and seeking a more private life, the couple clearly still take this particular duty and responsibility seriously.
As Harper's Bazaar reports, the pair visited the Los Angeles National Cemetery to pay their respects. Prince Harry placed a personal message on the commemorative wreath that read: "To all of those who have served, and are serving. Thank you."
Once more, Meghan's appearance caught the attention of onlookers. The Duchess of Sussex sported a look similar to Remembrance Day's past with a simple but elegant black coat. This time it was a belted wool coat from American designer Brandon Maxwell.
Her look still featured something from across the pond, however, as she also sported black pumps from London designer Jennifer Chamandi. A red poppy flower — the symbol of remembrance for veterans — was pinned to the coat's lapel. 
Fans can get Meghan Markle's look at home
Meghan's look was understated and respectful, a subtle nod to the seriousness of the moment. For those looking to replicate this look at home, the key is in the elegant simplicity of the coat.
For Meghan, this elegance is helped along by the chic details from luxury designers. Similar pieces from Brandon Maxwell can run upwards of $3,000. Likewise, the shoes from Jennifer Chamandi run for around $750.
Those looking to imitate the look at home can do so without breaking the budget by looking for similar options from less expensive outlets. Focusing on the accessories is another way to make sure that the look stays pared down and respectful.
Meghan carried a simple black clutch and wore simply a watch and her Cartier Love bracelet, making sure that she was appropriately subdued for the somber occasion.