'How to Get Away With Murder' Actor Conrad Ricamora Tearfully Thanked Fans for 'Accepting Oliver'
After six successful seasons, Shonda Rhimes' How To Get Away With Murder series will conclude. Recently, the cast had their final table read. Leading cast member Conrad Ricamora who portrays shy technology expert Oliver Hampton shared an emotional message on Instagram almost immediately after thanking the HTGAWM fans for "accepting" his character.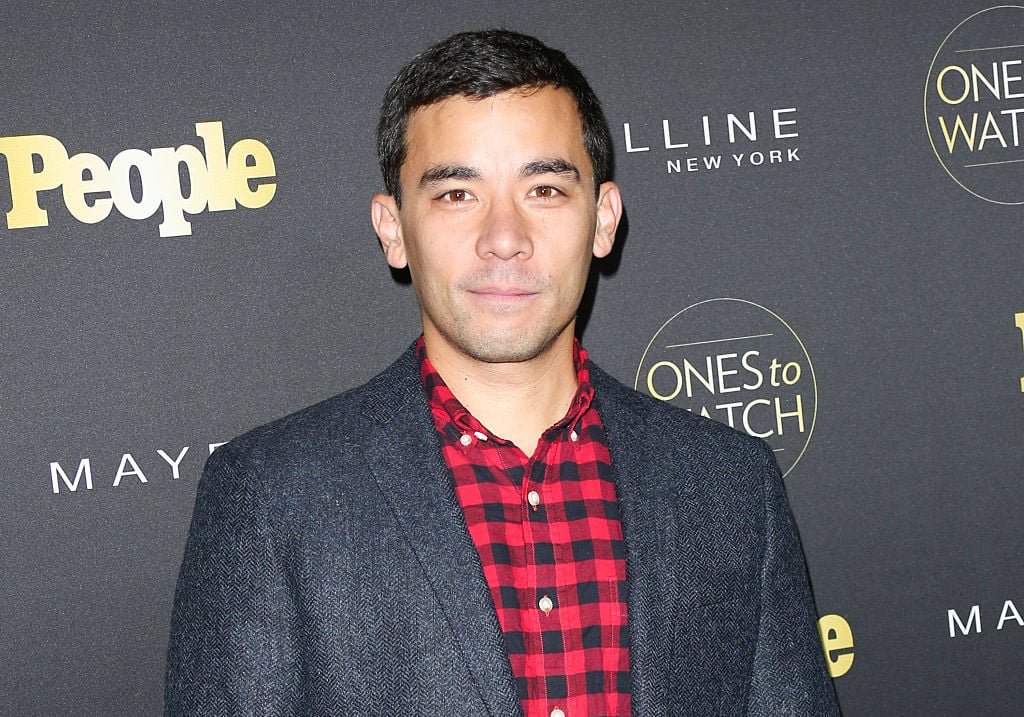 Conrad Ricamora as Oliver Hampton on 'How To Get Away With Murder'
Computer wiz Oliver Hampton first appeared in the pilot episode of How To Get Away With Murder when Connor Walsh seduced him for illegal documents, and they had a sexual encounter that night.
They started as friends with benefits, but their relationship evolved after Connor admitted he burned Sam Keating's body and had a drug problem. Towards the end of the season, Oliver and Connor officially become boyfriends.
The two decided to get tested for STDs, and Oliver received a positive HIV test while Connor's results came back negative. In Season 2, the law student moved in with Oliver, and the computer genius helped Connor on his cases.
Oliver then began working for Annalise Keating at the clinic in Season 3, and he and Connor broke up as the technology expert wanted to focus on himself. However, after Oliver got rejected by a potential boyfriend due to his positive status, he returned to Connor and then proposed to him by the end of the season.
In Season 4, Oliver still hadn't received an answer from Connor, and the law student dropped out of school. Connor began helping Annalise with her class-action lawsuit, and Oliver became a witness in Simon Drake's apparent suicide.
When Connor finally decided he wanted to marry Oliver and proposed with a twistie tie, the technology expert admitted he knew who killed Wes Gibbins. In the next season, the couple tied the knot, and Nate Lahey Jr. killed acting district attorney Ronald Miller right outside the venue.
Additionally, Laurel Castillo and her son, Christopher, who Connor and Oliver are also the legal guardians of, disappeared. In Season 5, everyone grappled with their disappearances, especially Oliver, because Christopher was abducted while in their care, as they got ready for graduation.
Before the show ended for a mid-season break, Oliver gifted his friends "magic mushrooms" to celebrate their big day but it backfired once a Asher Millstone turned up dead.
Conrad Ricamora thanked everyone for 'accepting Oliver'
On January 24, 2020, the How To Get Away With Murder cast had their last table read for the show, ever, causing Conrad Ricamora to feel overwhelmed with emotion.
He took to his Instagram right afterward and explained this "made him realize that this is the beginning of a lot of goodbyes." Ricamora also promised the next episode would "great" but mostly wanted to thank the HTGAWM audience for "accepting Oliver into your homes and into your hearts."
He continued, "It's a story that doesn't get told very often as Asian Americans. We often get forgotten in the narrative, so I'm so thankful for Pete [Norwalk] for writing Oliver into the show."
Again, Ricamora thanked the fans for "accepting him [Oliver] with so much love and compassion." He also noted that it's rare for actors to get a six-year job, so he's grateful for that and the emotions that came with the realization the show is ending "caught him off guard."
How To Get Away With Murder returns on April 2, 2020, at 10 p.m. EST on ABC.