'How to Get Away with Murder' Cast Plays 'Who Said It?'
How to Get Away With Murder is in the final stretch of the sixth and final season. The legal drama is known for its trademark brand of melodrama that incorporates jaw-dropping moments and mic-drop lines. With that in mind, the show decided to have a little fun with the cast and see how well they remember some of the most iconic pieces of dialog from the show.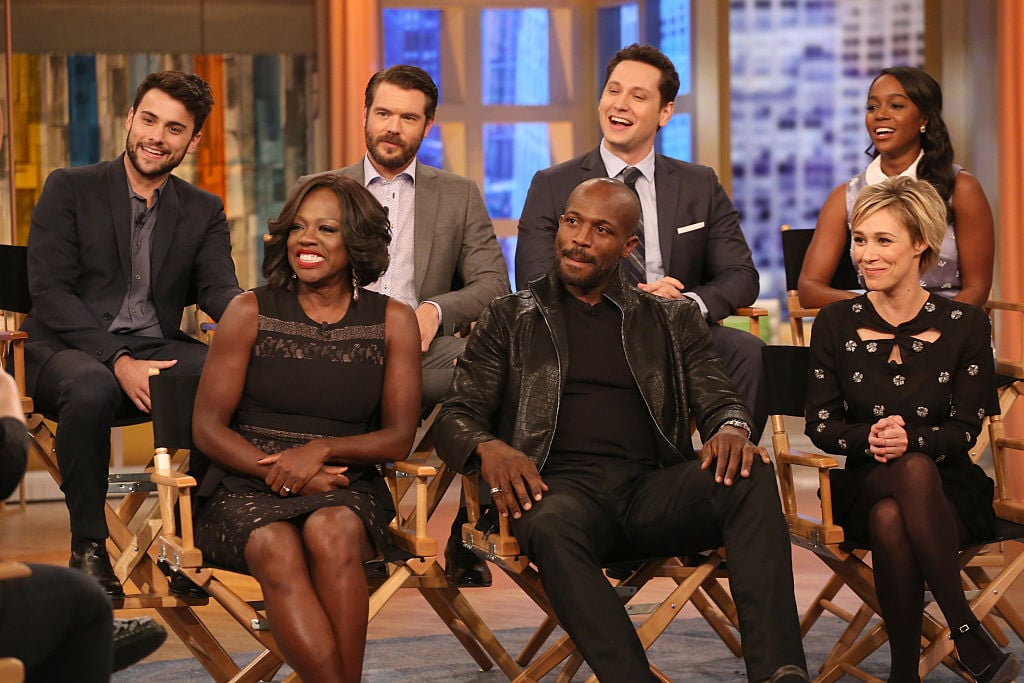 Friendly competition with the 'HTGAWM' Cast
The production crew from ABC designed a game called 'Who Said It?' for some behind-the-scenes fun. Nearly every major player from the show got involved, including Viola Davis, Jack Falahee, Aja Naomi King, Matt McGorry, Charlie Webber, Liza Weil, Conrad Ricamora, Karla Souza, Alfred Enoch, Amirah Vann, Rome Flynn, and Tom Verica.
In the game, each cast member from How to Get Away with Murder was prompted with memorable lines from the show, then attempted to guess which character spoke each phrase. Hence, hilarity, nostalgia, and even a little trash talk ensued.
Bringing the most swagger coming into the competition was none other than Weil, who raved, "Yeah, I'm gonna crush these." But the actress and her co-stars would soon find out that recalling which characters uttered each expression was more difficult than it seemed. While some were pretty obvious, there were a few tricky lines that tripped up the actors. Here is how it all went down.
'Who Said It?'
Out of 86 episodes over the course of six seasons, the production crew selected eight brilliant lines of dialogue to try to stump the cast. Before you watch the video (below) check out the ones that made the cut:
"Why is your penis on a dead girl's phone?" — Annalise to Sam
"Smile or go to jail." — Conner to Michaela
"I know I look nice, but that's just my face." — Bonnie to Laurel
"He doesn't love me, but I love me." — Michaela to Mary (Michaela's ex-fiancé's mother)
"This place is a dogfight 24/7, and only the big dog get the bone." — Asher to Sam
"Judge me if you want, just do it while we're carrying the damn body." — Laurel to Michaela and Wes
"I just wanted to be very clear with you…I can be bad too." — Oliver to Annalise
"Wow. Keep lying that good, and you might actually get away with this." — Frank to Laurel
By the end of the game, some of the players backed down from the trash talk, like Weil. She admitted with a grin, "I was too cocky going in here."
In the end, Souza asked jokingly, "Am I gonna get a grade for this?" We think fans can agree that the entire How to Get Away With Murder gang has earned extra credit for salacious drama, unpredictable twists, and saucy phraseology.
How to Get Away with Murder airs on Thursdays at 10 p.m. on ABC. The previous seasons of the show are available to stream anytime on Netflix.
Read more: Viola Davis Asks Fans to Describe 'HTGAWM' Episode and Twitter Delivers