'How to Get Away With Murder': Why Fans Are Convinced Bonnie Killed Asher
Initially introduced as Professor Annalise Keating's kind associate and right-hand woman, Bonnie Winterbottom endured a traumatic childhood. Her abusive past and loyalty to the people she loves, namely Annalise, have driven her to do unimaginable things, including murder. Now that ex-boyfriend and FBI informant Asher Millstone turned up dead; many fans are convinced Bonnie is the killer because he betrayed her.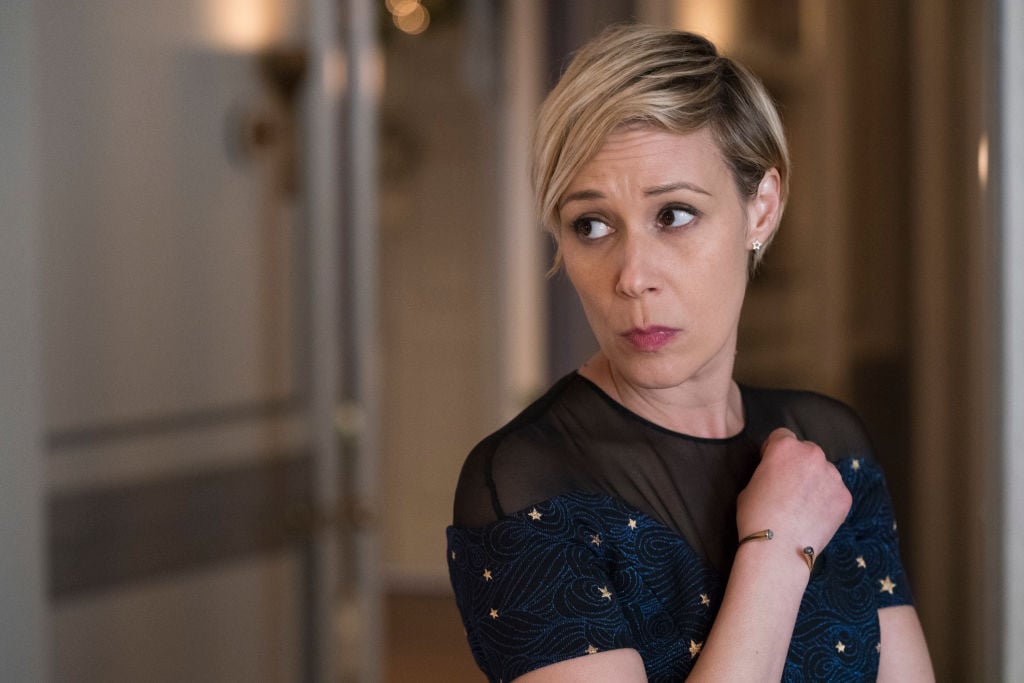 Bonnie Winterbottom's murders
In the second season, the lawyer suffocated Wes Gibbins' love interest, Rebecca Sutter, who she suspected of killing Sam's mistress, Lila Stangard. Many believe she also committed the murder to protect Annalise and her late husband, Sam.
In Season 4, Nathaniel Lahey, Sr., father of Annalise's former love interest, Nate, became the face of her class action suit. During a prison transfer, two guards shot and killed him under the orders of Governor Lynne Birkhead.
Nate suspected the new acting District Attorney Ronald Miller had something to do with it and beat him nearly to death at Connor Walsh and Oliver Hampton's wedding. Once Bonnie found her badly beaten boyfriend, she killed him by covering his nose and mouth, suffocating him. 
Bonnie finds out that Asher is the mole
In the sixth season, viewers find out that Asher is the mole who is working with the FBI to help them build a case against Annalise. He confessed his involvement to Connor, Oliver, and ex-girlfriend Michaela Pratt, and then went to Bonnie's house in an attempt to record her saying something incriminating.
However, the lawyer quickly realized Asher was the mole and promptly called Frank Delfino over to the house. Later that night, someone killed Asher outside of his apartment, seemingly by beating him over the head with the fire poker from Annalise's house.
Michaela and Connor were arrested because their fingerprints were on the weapon. Under the advice of their respective lawyers, they both took a deal to testify against Annalise.
Law enforcement then caught up with the professor who attempted to start a new life under the name Justine in a different country and arrested her.
Why fans are convinced Bonnie killed Asher
Many viewers believe Bonnie murdered Asher because "the worst crime for her is betrayal." One Reddit user noted both of Bonnie's past murders had to deal with being let down.
For example, she murdered Rebecca because her "version of Sam as a killer and betrayer who used women" hurt Bonnie. Therefore, if Rebecca's version were accurate, it meant she "had been sucked into believing" Sam cared about her only to use her.
The user continued and explained that while Bonnie was "protecting Nate" by suffocating Ronald, it was the "sense of betrayal" that allowed her to finish the job. Because Asher also betrayed Bonnie by turning on them, many fans believe that makes her a prime suspect in his murder.
One user thinks she killed him by poisoning the tea she made him when he came to her house. Then, the fan suspects Frank returned and beat him with a fire poker to make it appear as he was bludgeoned to death so officials wouldn't look at the toxicology reports.
While the majority believe Bonnie is behind Asher's murder, fans also pointed out the deleted security footage and think Oliver might have something to do with it as well.
How To Get Away With Murder airs Thursdays at 10 p.m. EST on ABC.