'How to Get Away With Murder': Nate Lahey's Recent Actions Have Fans Hating Him More
Initially, fans were here for handsome police officer Nate Lahey when he hooked up with Annalise Keating in the first season of How to Get Away With Murder. However, viewers started changing their opinions of him after he nearly beat an innocent man to death and killed someone who could have exonerated Annalise.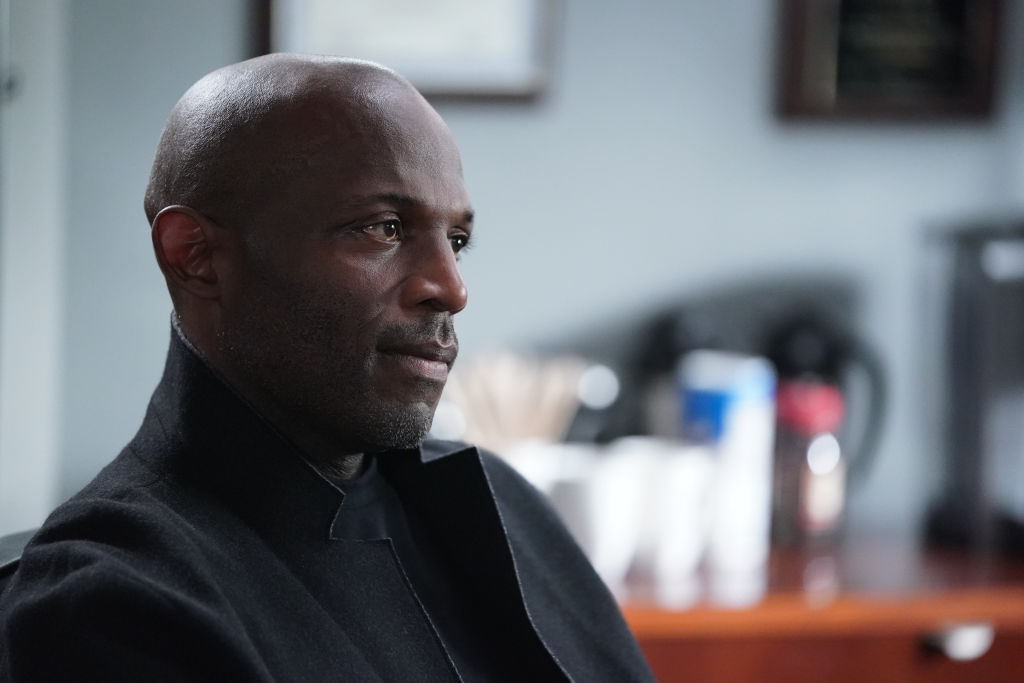 Nate Lahey killed Ronald Miller in 'How to Get Away with Murder' Season 5
Two guards murdered Nate Lahey's (Billy Brown) father during a prison transfer, and Michaela Pratt (Aja Naomi King) figured out acting district attorney Ronald Miller (John Hensley) called the warden that night.
Mistakenly believing the DA switched the times of the transfer under the orders of Governor Lynne Birkhead (Laura Innes), the former police officer nearly beat Miller to death at Connor Walsh (Jack Falahee) and Oliver Hampton's (Conrad Ricamora) wedding.
Bonnie Winterbottom (Liza Weil) came across the bloody scene shortly later and smothered her almost-fiancé to death, with Laurel Castillo's (Karla Souza) infant son, Christopher, watching.
She then ordered Nate to take the DA's car and dispose of the body, to which he obliged. Later, Bonnie obtained the phone call Miller placed and realized she might have killed an innocent man.
Frank Delfino (Charlie Weber) figured out that Xavier Castillo (Gerardo Celasco) and the governor orchestrated the murder of Nate Lahey, Sr. and Miller attempted to save him. However, he and Annalise Keating (Viola Davis) kept the truth from Nate and Bonnie so they wouldn't beat themselves up over the death.
Nate Lahey killed Xavier Castillo in 'How to Get Away with Murder' Season 6
After the murder of Nate's father, he blamed it on Annalise and swore he would avenge the unjust death of his "Pops." In the following season, the feds caught the lawyer in Mexico, thanks to Michaela's father, and charged her with the murders of Rebecca Sutter, Emily Sinclair, and her late husband, Sam Keating.
Potentially faced with the death penalty, Annalise asked Nate to testify on her behalf in exchange for the location of Xavier, who Frank intercepted on his way to Brazil.
Nate agreed and went to see his father's murderer as he wanted Laurel's brother to confess on video. Xavier eventually gave up his own dad, Jorge, after the former police officer began torturing him and offered to bring him to Nate on a silver platter. Instead, he snapped Xavier's neck.
Viewers have become increasingly annoyed with Nate and his rash decisions. Therefore, they believe the show might be better without him. 
Fans think Nate Lahey 'ruins everything'
Several Reddit users expressed their frustration with the former police officer and called him the "worst character on the show" and an "irredeemable idiot."
Many have come up with a theory that Annalise and Frank trapped Nate into killing Xavier so they could pin the other murders on him as fans want the ex-cop to "go down for everything."
Not only do some consider him "scummy" for cheating on his "dying wife" with Annalise, but they want him punished for killing an innocent man and someone who genuinely loved Bonnie.
Additionally, many realize the former police officer has been "acting like a madman" since the murder of his father. One fan believes he made a huge mistake by killing the Castillo son as Xavier's confession and willingness to work with him would have exonerated Annalise.
While some excuse his behavior and recognize his underlying motivations, many fans don't think it makes sense as he was estranged from his father for over 30 years.
They also can't understand why Nate wouldn't turn on Annalise for framing him for the murder of her late husband but flipped on her after his father's death, as she is the one who helped reunite the two. How to Get Away with Murder airs Thursdays at 10 p.m. EST on ABC.