'How to Get Away With Murder': Here's a Recap of Everyone Frank Delfino Murdered
With season 6 of How to Get Away With Murder wrapping up soon, it's hard to remember all of the murders that everyone committed. Although Annalise Keating (Viola Davis) has the difficult job of covering up everyone's deaths, Frank Delfino (Charlie Weber) is often the one getting his hands dirty. Let's take a look at all of the murders Frank is responsible for over the past six seasons.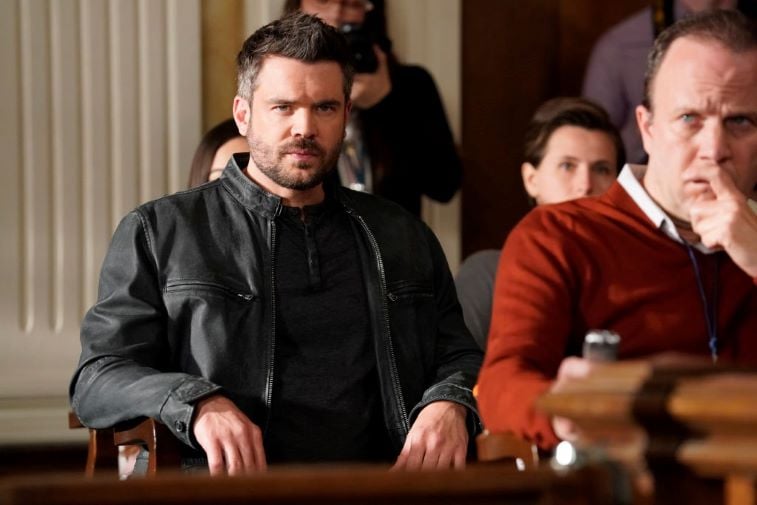 'How to Get Away With Murder' Season 1: Who killed Lila Stangard?
Although the pilot episode of How to Get Away With Murder opens with the murder of Sam Keating (Tom Verica), there was another murder before that one. Frank murdered Lila Stangard. However, it's not all cut and dry.
It turns out that Sam was cheating on Annalise with Lila. When Lila informed Sam that she was pregnant with his baby — that's when Sam asked Frank to kill her.
"You owe me," Sam told Frank when he made the phone call.
We found out later that Sam was referring to Frank's involvement in the death of Sam and Annalise's baby boy. 
In 'How to Get Away With Murder' Season 3 Frank kills two more people
Throughout the six seasons that Frank is pretty much Annalise's hitman, it is surprising that he doesn't kill more people. In season 2, Bonnie Winterbottom (Liza Weil) was the one getting her hands dirty — with the death of Emily Sinclair (Sarah Burns). Of course, that one is also not cut and dry. Asher Millstone did run over Emily with his car before Bonnie covered it up by throwing Emily off a building.
In season 3, when Frank starts the season by killing the hitman that Annalise sent to track him down — Butchman. Frank is begging for forgiveness in the best way that he knows how. He can't get Annalise to forgive him, so he works on Bonnie.
He pays a visit to Bonnie's father, Robert Winterbottom, who is in jail. Frank poses as a guy named Kevin, who works at a prison in Coalport, Pennsylvania. There he finds Robert — who is serving time for his mistreatment of Bonnie as a child — and brutally murders him. In the next episode, Bonnie hugs Frank and thanks him for the gift.
In 'How to Get Away With Murder' Season 4 Frank's rage gets the best of him
One of Laurel Castillo's (Karla Souza) father's hitmen, Dominic Flores (Nicholas Gonzalez), visits Caplan and Gold to find out what information was taken off of the hard drive. Meanwhile, we find out from Laurel that Dominic told her not to go through with the plan to take down her father.
After Dominic is spotted attempting to track down Oliver Hampton (Conrad Ricamora), Frank quickly captures him. While tied up, Dominic confesses his love for Laurel. The hitman goes too far, taunting Frank about Laurel. We find out in the next scene that Frank killed him in a fit of rage, ruining Laurel's hope of using him to get to her father and newborn baby.
Although it seems like he murdered more people throughout the six seasons, Frank is only directly responsible for the murder of four people. Find out if that number changes with the last few episodes of How to Get Away With Murder Thursdays at 10 p.m. EST on ABC.
Read more: 'How to Get Away With Murder': Will Laurel Castillo — Karla Souza — Return in the Final Episodes?