'How to Get Away With Murder': Viola Davis Shares What She Wanted for Annalise Keating
In a Good Morning America interview, Viola Davis shared what she wants her character Annalise Keating to find before How to Get Away With Murder ends.
After six seasons, Viola Davis' Emmy-Award winning portrayal of the brilliant yet sometimes deceitful lawyer in How to Get Away With Murder, Annalise Keating, came to an end. In an interview, the actress shared the main thing she wanted for her character to find before death.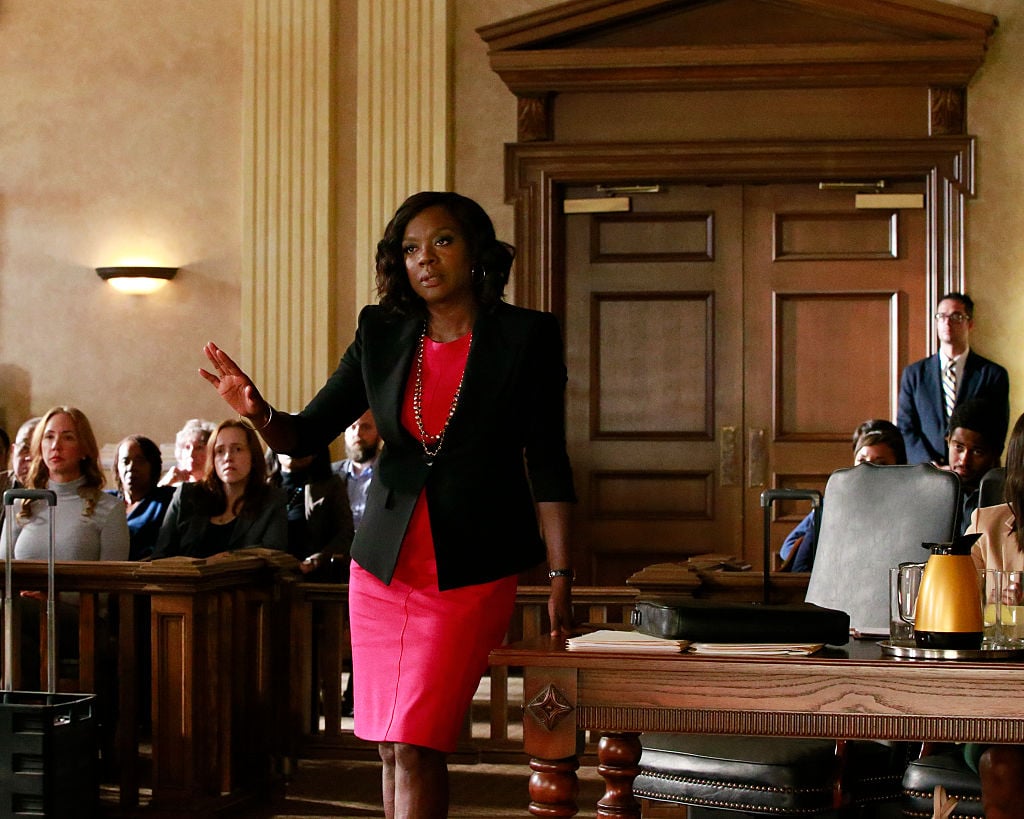 Annalise Keating and her relationships
While a student at Harvard Law, Annalise Harkness met and began dating Eve Rothlo (Famke Janssen). However, the two broke up after Annalise fell for her therapist, Sam Keating (Tom Verica).
They later married, and she became a successful yet ruthless defense attorney. Later, Annalise pursued a career teaching at Middleton Law, where she chose a few students annually at her firm.
In 2014, Wes Gibbins (Alfred Enoch), a Keating 5 member, killed her abusive and cheating husband. Due to her history with Wes, she chose him and covered up his murder, and blamed it on Nate Lahey (Billy Brown), a police officer she was having an affair with at the time.
While Annalise didn't tell Eve the truth, she convinced her ex-girlfriend to take the case. After she won, the two nearly rekindled their romance, but Eve had a girlfriend ready to move in with her.
In the final season, Annalise had a short-lived relationship with Caplan & Gold attorney Robert Hsieh (Cas Anvar) before another C&G lawyer Tegan Price (Amirah Vann) revealed her true romantic feelings for the former professor.
Although Annalise rejected her at the time, many believe the two ended up together.
Did Annalise Keating end up with Eve Rothlo or Tegan Price?
At Annalise's funeral, Eve gave a beautiful eulogy for her ex-girlfriend while a series of flash-forward clips played. In one, it showed Annalise joyfully dancing with Tegan before showing the former professor holding hands with several different people.
Although it hasn't been confirmed, many fans believe she ended her life with Tegan, but the C&G lawyer died of old age before her. Others think the hand belonged to Eve and that she rekindled her romance with her first love after revealing her bisexuality to the jury and turning down Tegan.
What Viola Davis wanted for Annalise Keating
In a Good Morning, America interview taken as the How to Get Away with Murder cast filmed their series finale; actress Viola Davis noted she wanted her character to "find love" and end up with "someone who really loved her."
When Annalise was a child, her uncle raped her, resulting in a vulnerability that her therapist Sam Keating zeroed in on. In the final season, it's revealed that Sam had an incestual relationship with his sister that resulted in a child.
Therefore, Annalise believes he targeted women like her and Bonnie because he went through a similar situation. The only true relationship she seemingly had was with Eve, which partly ended because Annalise wasn't comfortable with her sexuality.
Additionally, Annalise spent nearly her entire life helping everyone else. Therefore, fans wanted someone to finally be there for her, and romantically end up with her number one cheerleader, Tegan.
Instead, the creator left the ending ambiguous, so those who wanted Annalise to get back with Eve also had their happy ending. Ultimately, it doesn't matter who Annalise ended up with; the point was that she lived a long, happy life and finally found love.
Even though it wasn't clearly defined, Davis did get what she wanted for her character as Annalise died of old age and was truly happy with whoever she chose.