How to Stream 'Friday Night Lights' for Free
Many people have heard of the acclaimed show Friday Night Lights. The talented cast and intriguing plot brought the TV show an extreme amount of success. Friday Night Lights even received a prestigious Peabody Award.
Here is the rundown on the series everyone loved and how anyone can stream it today.
When did 'Friday Night Lights' air?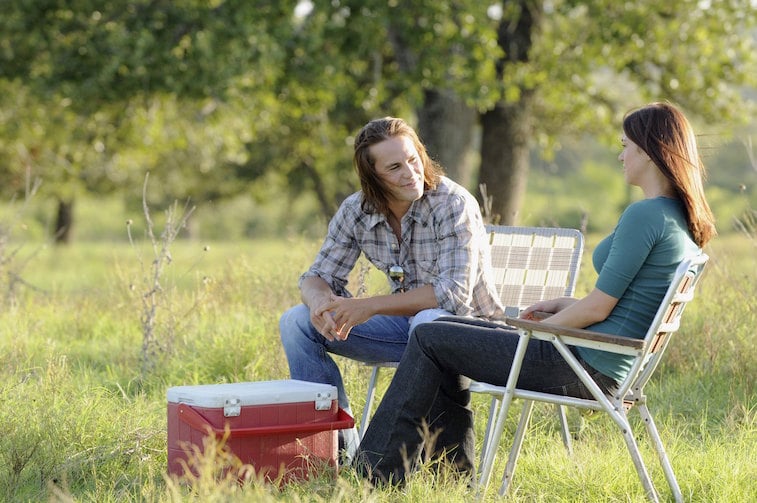 Friday Night Lights began airing on NBC in the fall of 2006. It gained a loyal follower base from the start. For five seasons, the TV series entertained viewers everywhere.
After airing 76 episodes the drama came to an end in February of 2011 with the series finale "Always."
Many fans were sad to say goodbye to the series.
What was 'Friday Night Lights' all about
When Friday Night Lights first premiered it became an instant hit. The storylines of the people who lived in the small Texas town known as Dillon immediately captivated the viewers with the drama surrounding the community and Dillon High's football team.
The series begins with Coach Eric Taylor (Kyle Chandler) taking over the beloved football team. Throughout season one Taylor learns how to best handle the issues his players and his family encounter in this tight-knit community. Season one concludes with Taylor successfully leading the team to a state championship.
Despite his success with Dillon's football team, Coach Taylor takes a position coaching at a college level at Texas Methodist University. Even though it is a great opportunity, Taylor finds himself unable to stay away from Dillon.
In Season 2, he returned to his wife, Tami (Connie Britton), and his daughter Julie (Aimee Teegarden) and worked on getting his old position back. The audience continued to learn more about the intricate stories of characters like Smash Williams (Gaius Charles) and Matt Saracen (Zach Gilford).
New characters would be added over the course of the next few seasons, but no matter what, the show always did a phenomenal job of demonstrating the struggles of navigating the­­ final years of high school and preparing for what's next.
On the other end of the spectrum, Friday Night Lights showcased the risks and battles the older characters faced­­­ from starting new careers to supporting their significant others.­­­­­
It is no wonder the show was so popular while on the air.
Where is 'Friday Night Lights' streaming and how to do it for free
Friday Night Lights is available to stream on Hulu for current members. All five seasons of the show are also accessible through NBC for individuals who have an NBCUniversal Profile or are able to link a local TV provider account through the NBC application or website.
However, an exclusive opportunity has just been made public for longtime fans of the show or people who are just now looking to get into it.
Amazon has made all five seasons of Friday Night Lights available to stream for free! Why pay money when you can watch the drama free of cost? Anyone can watch the complete series through IMDb TV. IMDb TV is a free video channel accessible through the IMDb website, Fire TV, and Prime Video.
There are many great reasons to consider using IMDb TV. Read about all of the additional benefits and advantages of creating a free account for IMDb TV.
Friday Night Lights' reputation lives on well after the show has ended. Whether it is to recap a favorite episode or binge all of the seasons of Friday Night Lights, Amazon and IMDb TV have made it possible.­
Check out how you can watch the cast that was nominated for Primetime Emmys. Even though the award-winning show is no longer airing, it is most definitely worth a watch.