How to Watch BTS's Riyadh Concert Online Without Missing a Single Moment
BTS's Riyadh concert marks the group's return to performing after a brief hiatus. For fans eager to watch the concert, there is a way to watch it online.
BTS returns to the stage on Oct. 11 when their Love Yourself: Speak Yourself tour resumes. The group will perform in Riyadh, Saudi Arabia at the King Fahd International Stadium. For fans unable to attend the event, there is a way to watch the concert online.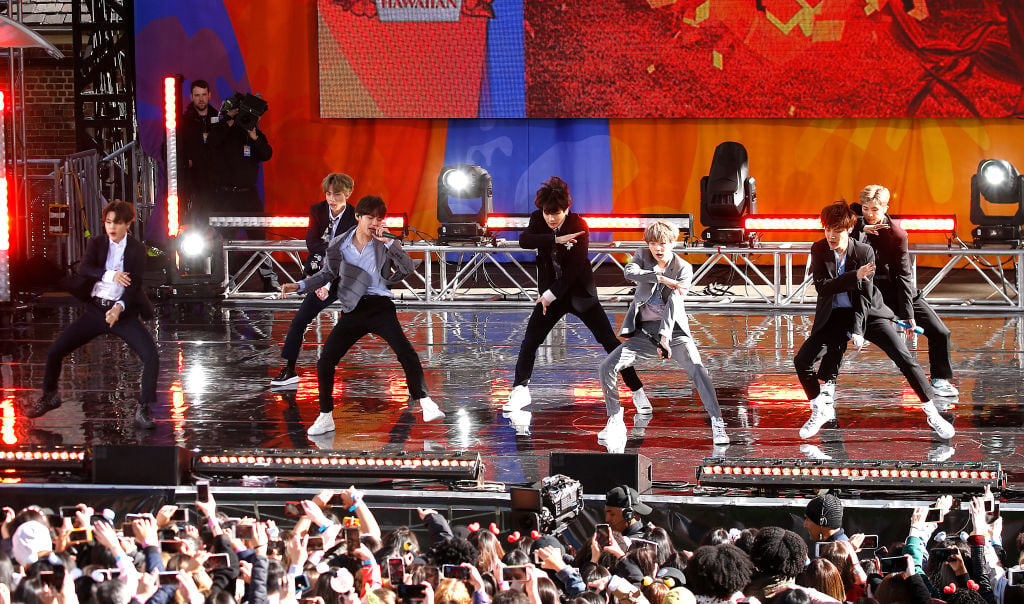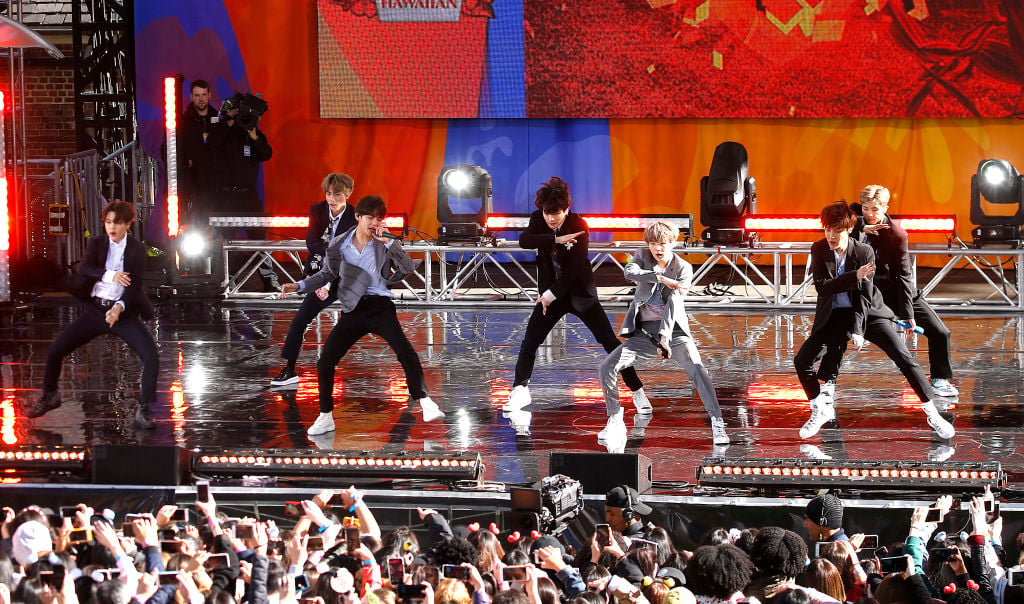 BTS's Riyadh Concert will be livestreamed on VLIVE
BTS often livestreams their concerts on VLIVE for fans. The group recently livestreamed their Love Yourself: Speak Yourself concert in Wembley Stadium and one of their 5th Muster concerts. For fans with a VLIVE account, the Riyadh concert will also have a livestream.
"BTS performs for the first time as a foreign singer at the Stadium in Saudi Arabia! You can enjoy the live streaming and replay VOD of BTS WORLD TOUR 'LOVE YOURSELF: SPEAK YOURSELF' in Saudi Arabia, the BTS concert held at King Fahd International Stadium in Riyadh…," reads the livestream description.
VLIVE accounts are free, but there is a fee to purchase access to the concert livestream. It costs 1,500 coins on VLIVE which equates to $27.57 USD. The concert is at 7:30 p.m. AST on Oct. 11. It will air at 12:30 p.m. EST and 9:30 a.m. PST.
Fans are excited to see BTS perform again
BTS's last performance before their vacation was in August 2019. The last date of a Love Yourself: Speak Yourself concert was July 14, 2019. While ARMY was happy BTS had a well-deserved break, fans are excited to see the group onstage again.
"All I've been thinking about since bighit announced that they'll be livestreaming the next concert is that bts are going to be livestreaming their next concert. Can you believe bts are livestreaming their next concert? I'm so excited to watch the livestream of their next concert," a fan wrote on Twitter.
"The way Arab armys are all excited for the Saudi concert cause its the first one in the middle east is so cute :( We're counting down days , making projects , suddenly having a meltdown cause we thought BTS are at the airport and stuff This concert means alot to us :(," one fan tweeted.
BTS answered a question about the Riyadh concert in an interview
As part of a 2020 Grammy preview, Rolling Stone interviewed BTS. In the interview, the group was asked about their decision to perform a concert in Saudi Arabia.
"We are about to meet our fans in the Middle East, including Saudi Arabia, for the first time ever, and BTS is always ready to meet fans around the world. This Saudi Arabia show is a part of that. We'll just go there and try to put on the best performance that we possibly can," said Jin.
A little over a year ago, BTS performed their first stadium concert at Citi Field. Nowadays, the group sells out multiple dates in stadiums. In the interview, BTS discussed how much their fan base has grown.
"It was just one year ago when we performed at Citi Field, and actually a lot of that footage is in the new movie [Bring the Soul], and when we watched the movie we thought of it again — it was just a year ago but it feels like a long time ago. We remember the weather, the performance, what we did, and I think it reminded us that we want to continue performing in stadiums and keep doing what we're doing," Suga said.
RM added, "Actually, we made a big snapshot from Citi Field of us performing together. We printed it and framed it and it's in front of our company's building. That's our main picture."