How to Watch 'Cry Macho' At Home
Clint Eastwood's newest movie, Cry Macho, opened Sept. 17. For the first time in Eastwood's 67-year career, you can watch his new movie at home while it is playing in theaters. Here's more information about Cry Macho and how to watch it if you'd prefer not to go to a movie theater.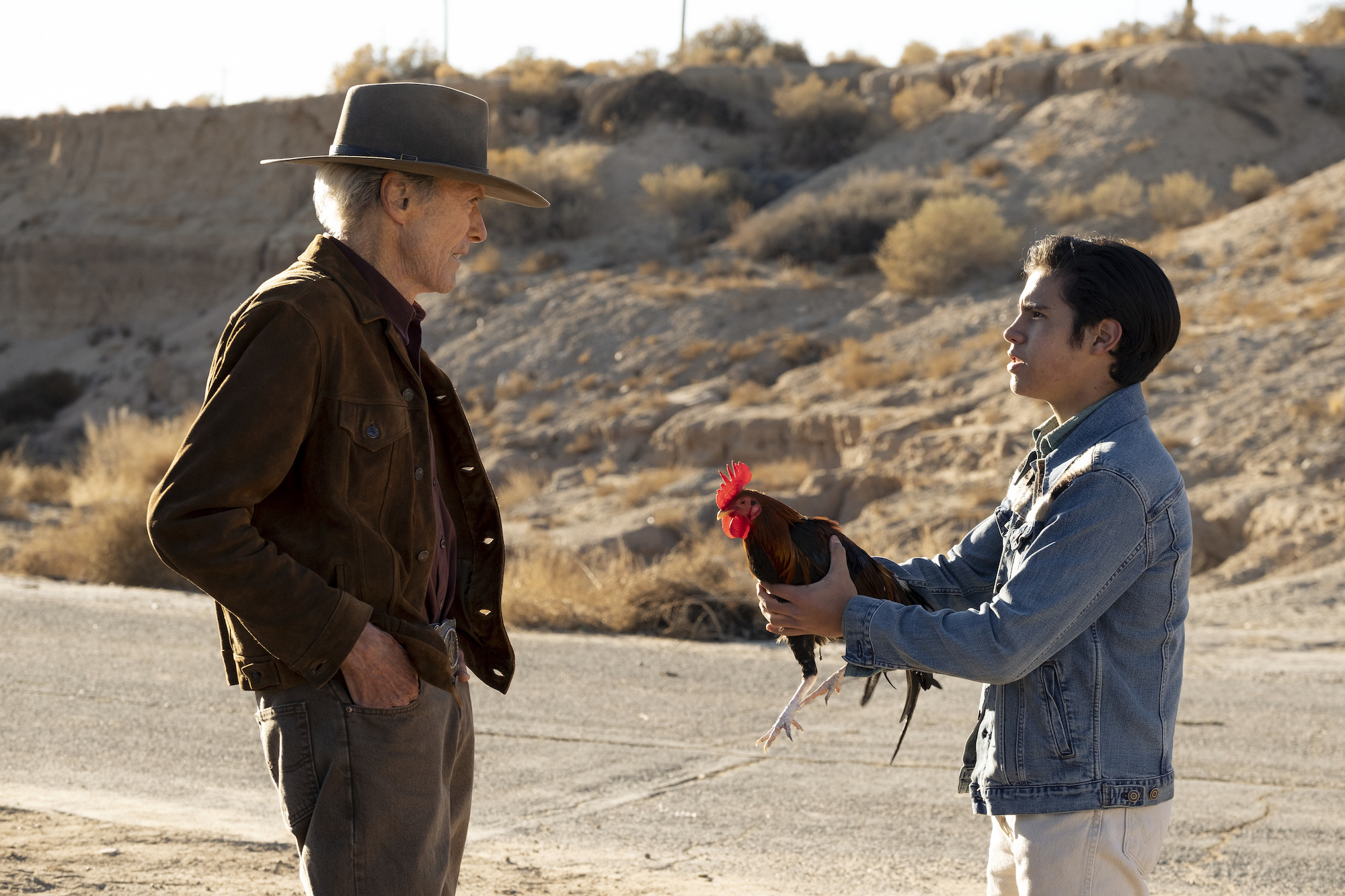 Clint Eastwood's 'Cry Macho' is streaming on HBO Max 
Cry Macho premiered on HBO Max on Sept. 17. Really, it premiered on the streaming service a few hours before theaters opened. It went live as soon as the clock struck midnight.
At the end of 2020, Warner Bros. announced that all of its 2021 movies would premiere on HBO Max on the same day they open in theaters. Subscribers have been able to watch Godzilla vs. Kong, Space Jam: A New Legacy, The Suicide Squad, and more at home. Eastwood has commanded a theatrical only release for all of his films as actor and director. The coronavirus (COVID-19) pandemic, movie theater closures in 2020 and gradual attendance returning led to Cry Macho's availability at home.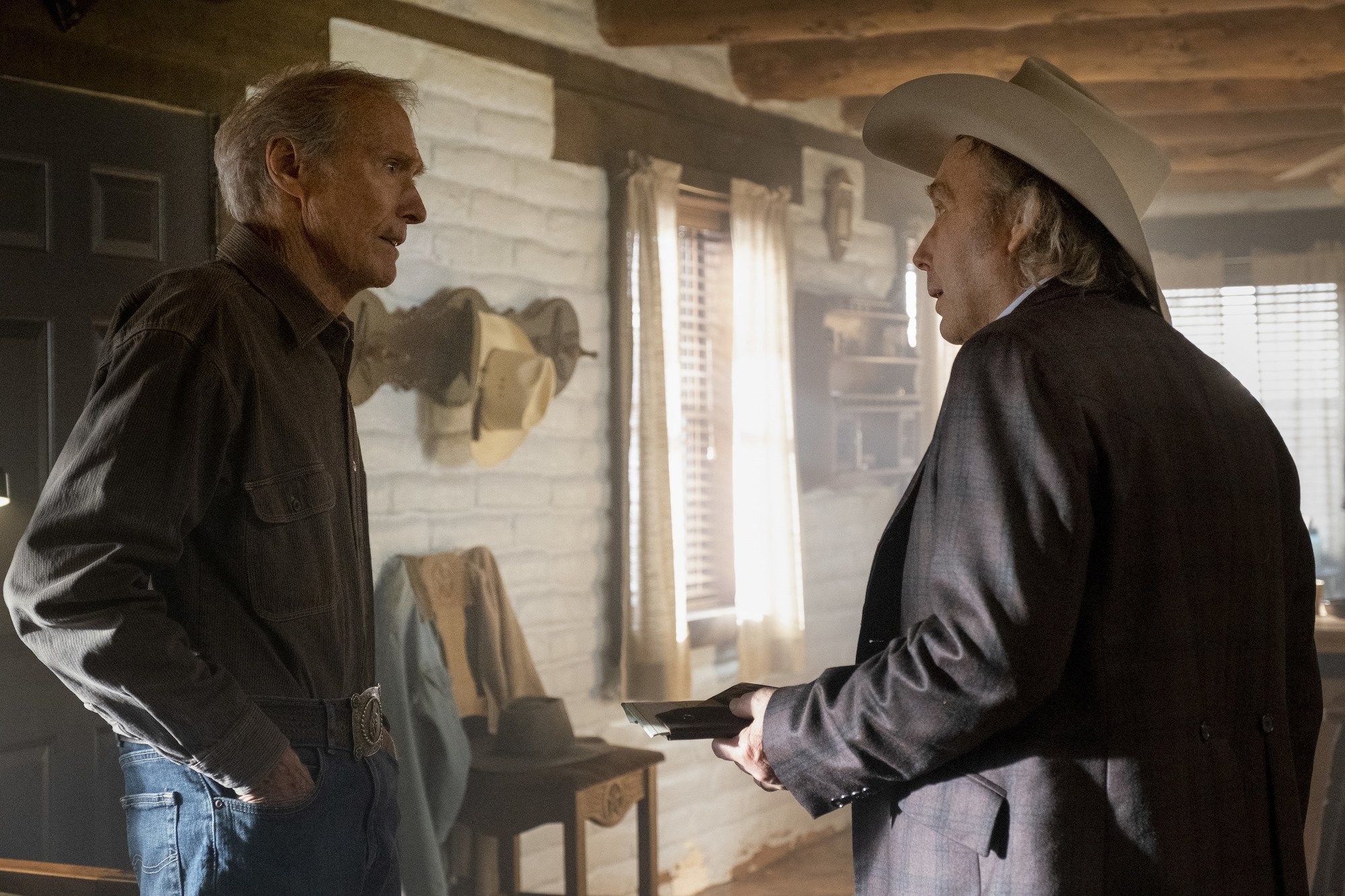 The HBO Max streaming window lasts for 31 days. So watch Cry Macho for the next month before it leaves HBO Max. HBO Max is a $14.99 monthly subscription. Other Clint Eastwood movies available on the service include Unforgiven, Gran Torino, Mystic River, Million Dollar Baby, Changeling, Pale Rider, Midnight in the Garden of Good and Evil, A Fistful of Dollars, Sudden Impact, Where Eagles Dare, The Enforcer, Jersey Boys, Every Which Way But Loose, For a Few Dollars More, and The Good, the Bad and The Ugly.
Who does Clint Eastwood play in 'Cry Macho'?
Set in 1979, Cry Macho stars Eastwood as Mike Milo, a rodeo star in the waning days of rodeo tours. Eastwood played the proprietor of a rodeo in the 1980 film Bronco Billy. When Cry Macho begins, Milo needs a job. So he agrees to do a favor for Howard Polk (Dwight Yoakam): pick up his son Rafo (Eduardo Minett) from Mexico and bring him back to Texas.
The trailer shows a reluctant Milo bonding with Rafo on the road back to Texas and opening up to women on the way. Milo and Rafo talk about macho ways, which Milo assures Rafo aren't important once you get older. Milo also has a rooster named Macho, so the film's title has a double meaning.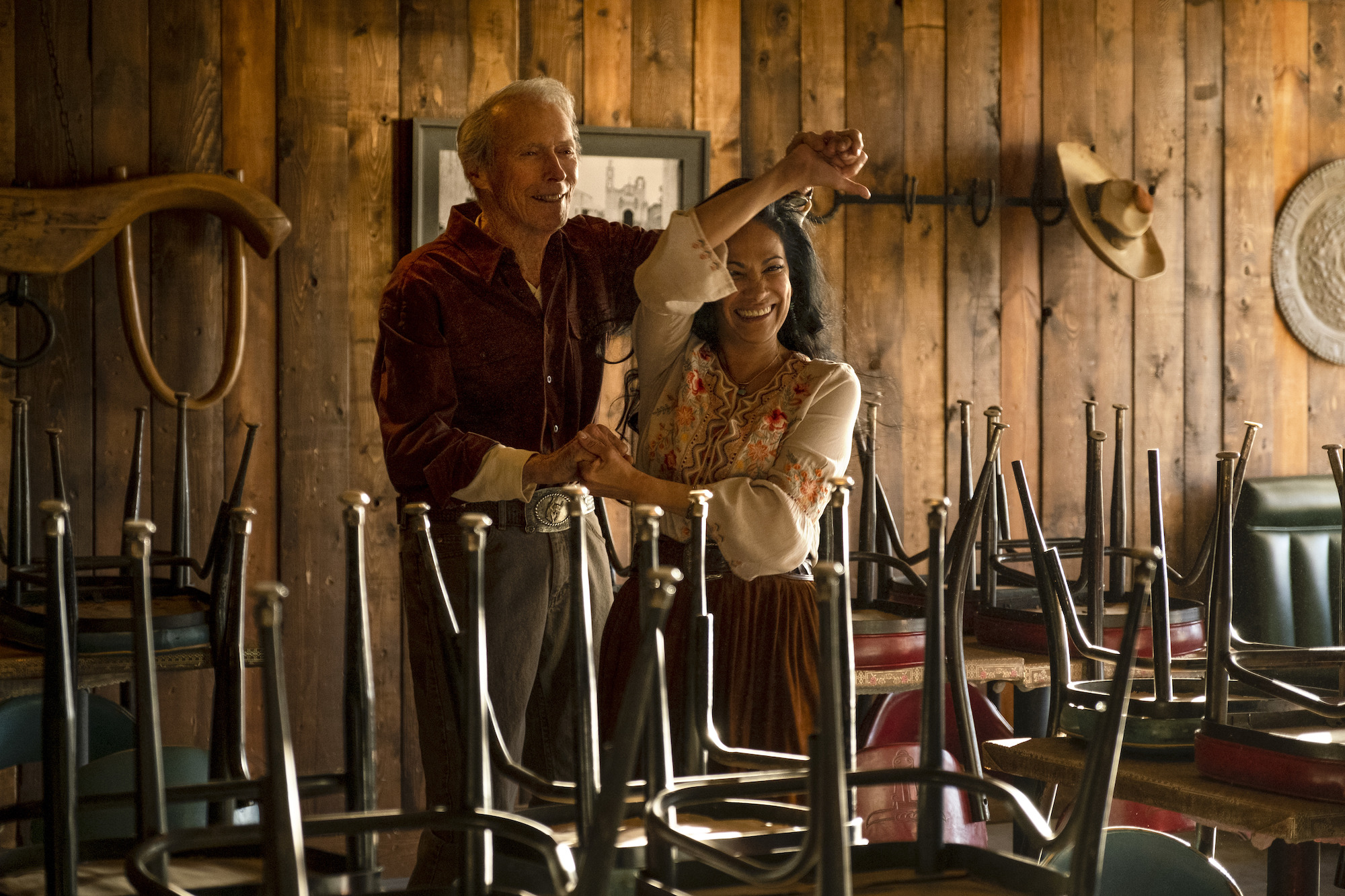 Fernanda Urrejola plays Rafo's mother, the woman from whom Milo is kidnapping the boy. Natalia Traven plays Marta, a love interest for Milo. "It is a love story," Eastwood said in a video Warner Bros. released Sept. 14. "It's got that in it. It's got a lot of different aspects to it." 
Cry Macho is Minett's first film after the Spanish language TV series La Rosa de Guadalupe, Como Dice El Dicho, and Papá a Toda Madre.
Clint Eastwood behind the scenes
Eastwood also directed Cry Macho. He'd directed films since 1971's Play Misty for Me, often starring in classics like Unforgiven, Gran Torino, and many more. He's only acted in two movies since Gran Torino: The Mule and Trouble with the Curve. 
Eastwood was 91 when he filmed and starred in Cry Macho. It is based on the book by N. Richard Nash. The book was in development by Hollywood for decades before Eastwood finally made it in 2021. The cast and crew filmed under Hollywood's COVID-19 safety protocols. 
"If you have a good screenplay you're 50% there and if you cast it well you're 40% on top of that," Eastwood said in the video. "There's 10% which you can screw it up."