How to Watch 'General Hospital'
Audiences can't get enough General Hospital. That's why the ABC soap opera set in the fictional town of Port Charles in upstate New York has been around for more than 55 years — yes, years — and nearly 60 seasons. Continue reading to learn how to watch General Hospital. Learn why actor Matt Cohen left the show earlier this year and why he could return. 
Astonishingly, there are more than 14,000 episodes of General Hospital. Sadly, none of the major streaming services — Amazone Prime Video, Hulu, or Netflix — have every single episode of the show for those ambitious enough to take on such a task. But there are ways to catch up on the latest episodes of the medical drama and watch a number of previous seasons.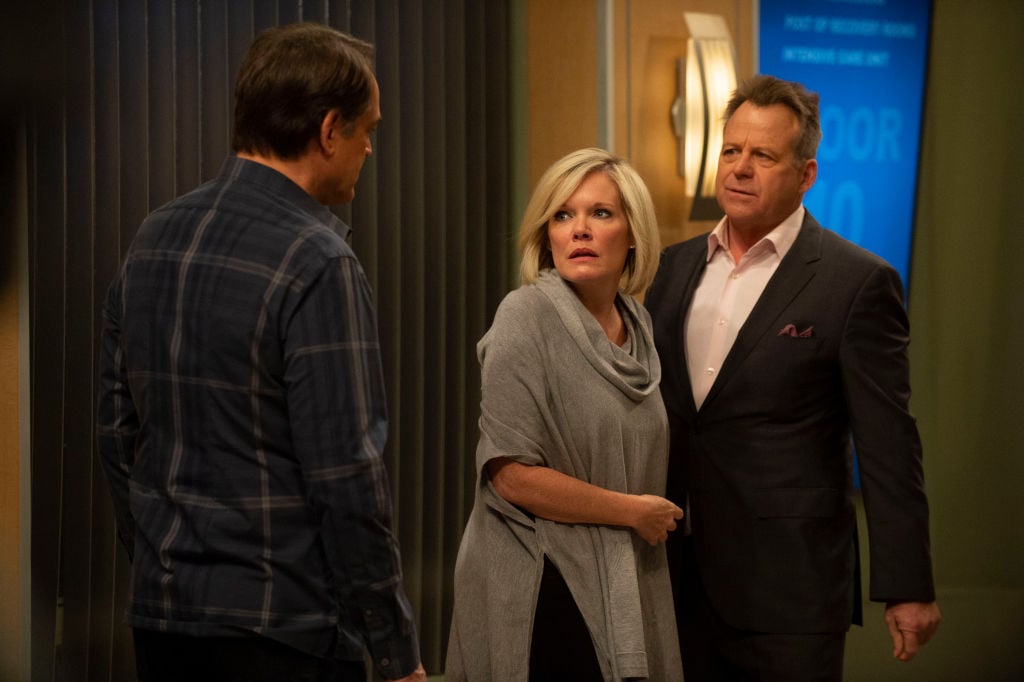 Watching 'General Hospital' on Amazon Prime Video 
A good place to start when watching older seasons, aka episodes from the last five years of General Hospital, is Amazon Prime Video.
There aren't episodes featuring the likes of John Stamos in his pre-Full House years when he appeared on the Daytime Emmy Award-winning series as foster child, Blackie Parrish, in 1982. Nor are there episodes of other Hollywood stars who got their start on soap operas such as Demi Moore and Ricky Martin, who, like Stamos, got their start on General Hospital. 
But there are Seasons 51 – 57 covering episodes from 2014 all the up to content from the current season airing on ABC. The only catch? They're not free with Amazon Prime. Single episodes are available for purchase — $1.99 per episode in SD and $2.99 per episode in HD — with seasons being sold for astronomical prices ($412.99  for Season 57?! No, thank you.). 
Is 'General Hospital' on Netflix? 
Sadly, just like Disney's Hocus Pocus, which isn't on Netflix, not one episode of General Hospital is included in the streaming service's catalog of movies and TV shows. When searching for the series, don't get The Night Shift, a completely different medical drama from NBC, confused with General Hospital: Night Shift, a spinoff of the original.  
Hulu: Does the streaming service have 'General Hospital'? 
Hulu, on the other hand, does have a (very) limited supply of General Hospital episodes available for subscribers to watch. Currently, Hulu has 10 episodes of the drama from Season 57. Ideal for those who are familiar with the show who need to catch up on recent episodes, Hulu's offerings don't last long. Episodes expire in as little as 14 days after they're on the site. 
Other ways to watch 'General Hospital'
If Hulu, Amazon Prime Video, and Netflix aren't options for watching General Hospital, try using ABC's website to watch recent episodes. Similar to Hulu, the network has very recent episodes from Season 57 in their episode guide.
Although there aren't many full episodes, ABC offers the recap feature for complete seasons going back to 2013. There are a few random recaps of episodes from 1997, 2000, and 2005.There's also the old standby of watching the show on live TV when it airs every afternoon at 2 p.m. for those who have cable.
A fan of other soap operas? Check in with the cast of One Life to Live and learn what they're doing now plus learn what the stars of All My Children have been up to since the show got canceled in 2013 after 41 years on the air.