How to Watch 'Lisey's Story' — Stephen King's Latest Supernatural Series
Lisey's Story is a new miniseries based on Stephen King's 2006 novel of the same name. The supernatural drama was written for TV by the author himself and stars award-winning actors like Julianne Moore and Clive Owen. If you're hoping to dive into the psychological thriller, here's a breakdown of where and how to watch Lisey's Story.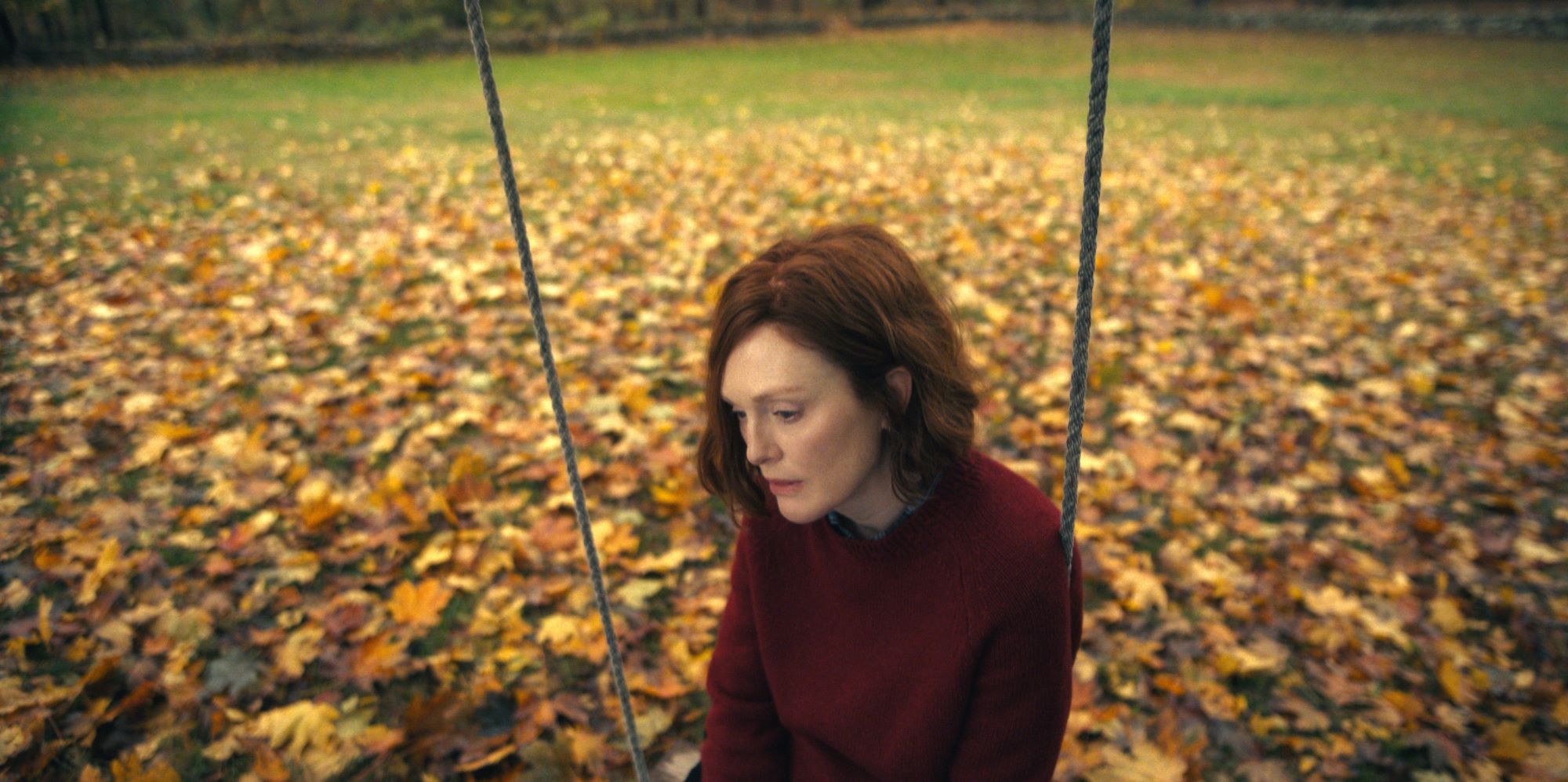 What is 'Lisey's Story' about?
Lisey's Story is a thriller/love story that follows widow Lisey Landon (Julianne Moore). After losing her husband, famous novelist Scott Landon (Clive Owen), Lisey begins remembering the special moments they shared. 
But some of her traumatic memories of Scott also begin to surface. Lisey tries to process the horrific tragedies in her and Scott's lives through a terrifying supernatural journey. 
Unlike other modern King series, each episode of Lisey's Story was penned by the author himself. And according to producer JJ Abrams, it is because of King's passion for the project.  
"To write every episode of this piece was really an indication of how much he cared," Abrams told TV Line. "He was writing the actual blueprints for every day on set. He and [director] Pablo [Larraín] had great collaboration, but this was a Stephen King authored piece, so that was terrific."
The 'Lisey's Story' cast features Julianne Moore and Clive Owen
Lisey's Story stars Academy Award, Primetime Emmy, and Golden Globe Award-winning actor Julianne Moore as Lisey Landon. Clive Owen — the award-winning actor, known for Closer and The Knick — plays Lisey's husband, Scott Landon. 
The miniseries also features Joan Allen as Lisey's younger sister, Amanda Debusher. Dane DeHaan plays a bad guy named Jim Dooley; Sung Kang takes on the role of Officer Dan Boeckman; Jennifer Jason Leigh portrays Darla, and Ron Cephas Jones stars as Professor Dashmiel.
How to watch 'Lisey's Story'
Those looking to dive into the riveting King drama will only find Lisey's Story on Apple TV. Unfortunately, the series is not available on other streaming platforms, including Netflix, Hulu, or Amazon Prime. And as of now, episodes of the show are not available to purchase via iTunes or Google Play Movies.
The show can be accessed on Apple TV via the website, app, or streaming device. But viewers will need to sign in with a paid subscription. 
Apple TV plans start at $4.99 per month. New subscribers can also get a one-week free trial. 
What's the 'Lisey's Story' release date?
The new Stephen King series has been in development since 2017. Filming began in October 2019 and concluded in September 2020. 
The show premieres on June 4, 2021, on Apple TV. The streamer will drop the first two episodes as part of the premiere. 
When does 'Lisey's Story' air new episodes?
Apple TV will air weekly new episodes of Lisey's Story on Fridays. After the first two episodes drop on June 4, viewers will get one new episode per week until the series finale airs on July 16.