How to Watch 'The Mandalorian' Season 2 This October
This is the way. With season 2 of The Mandalorian only a few parsecs away, some Star Wars fans wonder if there's a way to watch this series without a subscription to the streaming platform, Disney+.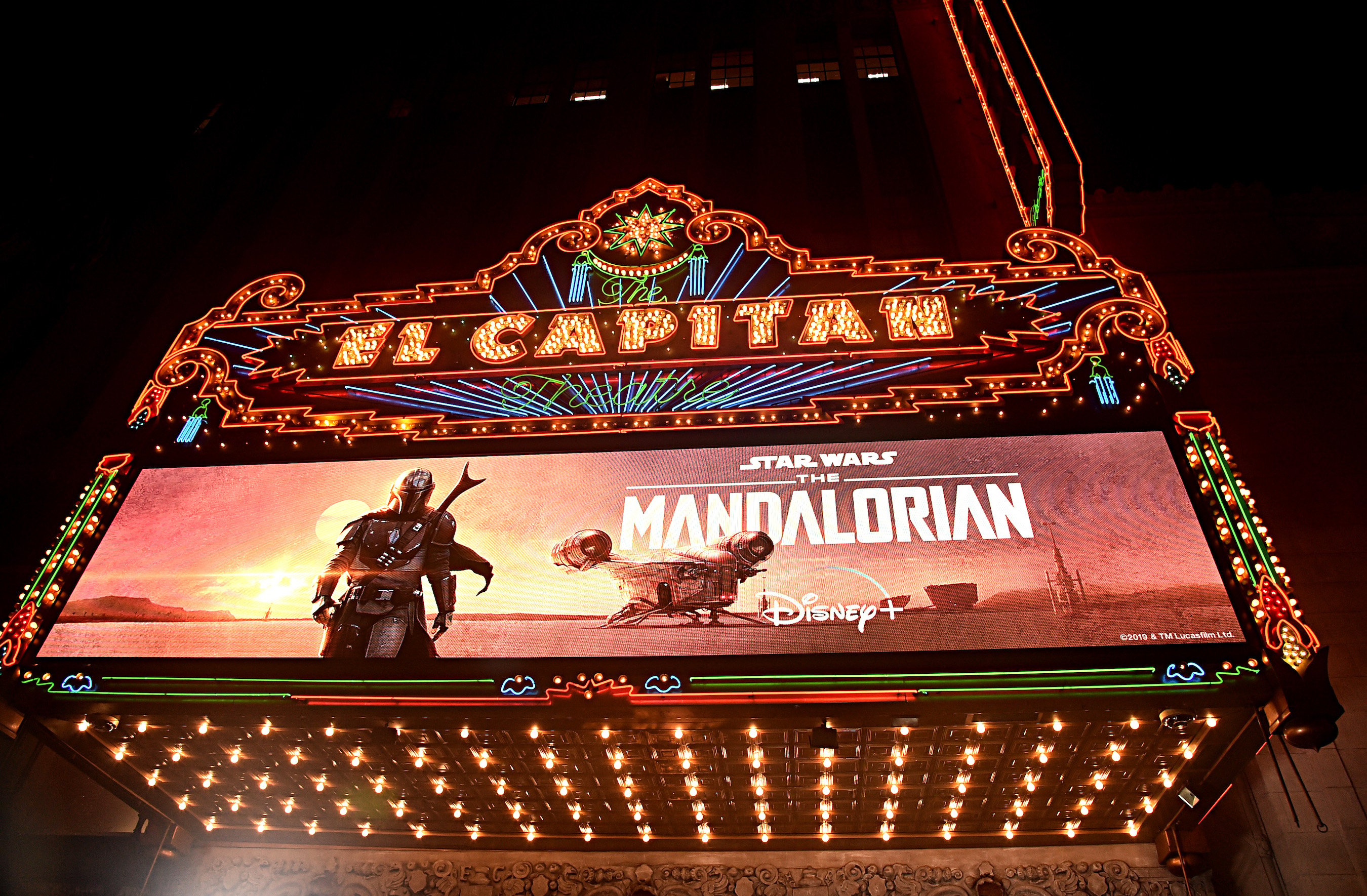 'The Mandalorian' is a 'Star Wars' live-action series
For the first time ever, Disney and Lucasfilm collaborated to create the live-action Star Wars series, The Mandalorian. Fans first met this unlikely pair when Disney+ launched during November 2019. 
The show introduced fans to this new corner of the galaxy, created by Jon Favreau, after the fall of the Empire. Since then, "Baby Yoda," also known as The Child, has become a favorite of Star Wars fans worldwide, stealing hearts (and frogs) with every episode. Now, a new season is coming to Disney's subscription platform.
'The Mandalorian' seasons 1 and some episodes of season 2 are available for streaming on Disney+
For the first time in about a year, fans are returning to the galaxy far, far away for new episodes of this Star Wars series. The first episode of The Mandalorian Season 2 premieres exclusively on Disney+ (both in the United States and the UK) on Oct. 30, 2020. 
According to Game Spot, there will be eight new "chapters" premiering during 2020. New episodes of the series premiere on a weekly basis after that, with the season finale debuting during December 2020.
Is 'The Mandalorian' on Disney Channel or Disney XD?
Thanks to the trailer, fans learned that the Mandalorian is now on a mission to return Baby Yoda to his tribe. The problem is that the Mandalorians and the Jedis don't exactly get along. These adventures are available exclusively on Disney's subscription service, meaning they won't broadcast on Disney Channel or Disney XD.
There are some Star Wars-related television shows broadcasted on Disney's television networks, though. That includes the animated series Star Wars: The Clone Wars, although the most recently-released season debuted on Disney's streaming platform. 
There's also the docu-series, Disney Gallery: The Mandalorian, which gives insight into the directing, acting, and special effects of this original series. Released on "May the Fourth," this television show is also available exclusively on Disney's streaming platform. 
"Disney Gallery: The Mandalorian is an opportunity for fans of the show to take a look inside and get to see a different perspective, and perhaps a greater understanding, of how The Mandalorian came together and some of the incredibly talented contributors throughout Season 1," Favreau said in a statement, according to Indiewire. 
Original Star Wars movies and television shows are available exclusively for streaming on Disney+. New episodes of The Mandalorian premiere on Disney+ on a weekly basis. To learn more about Disney's streaming platform and to subscribe, visit their website.