How Vin Diesel's Early Career Prepared Him for a role in the MCU
Fast and the Furious star, Vin Diesel, may take on the same types of heroic roles over and over again, but he's skilled in a few areas many might not know much about. In fact, there's one job Diesel had early on that may have given him a leg up on the competition when he auditioned for the role of Guardians of the Galaxy character, Groot.
Vin Diesel's background is more diverse than you might think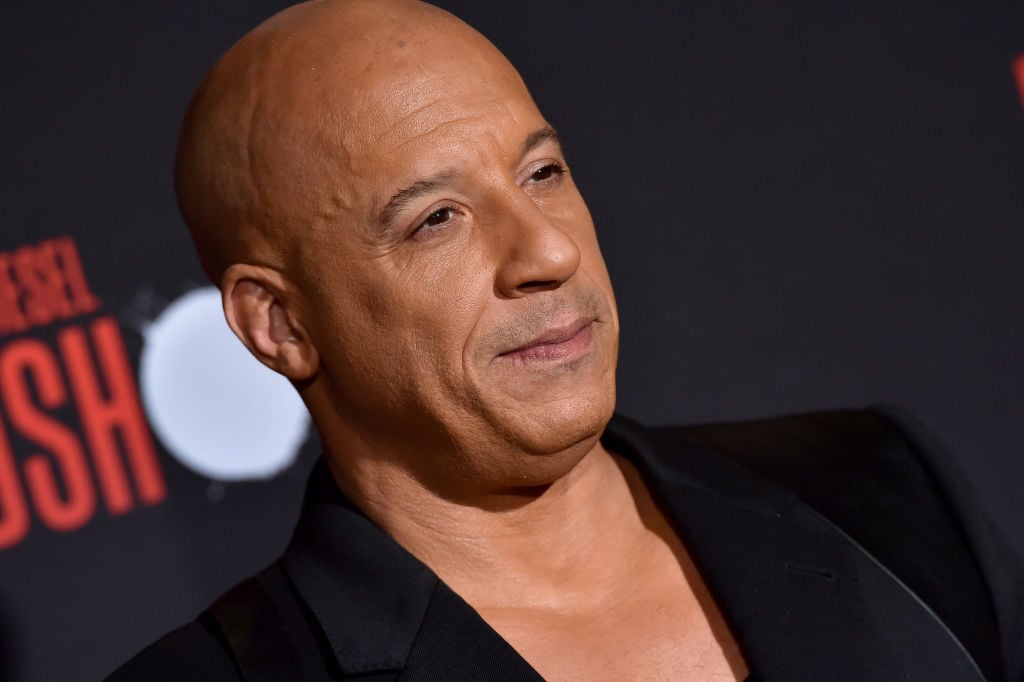 Mark Sinclair — aka Vin Diesel — hasn't always been a movie star. With success in films like the Fast and the Furious franchise, the Chronicles of Riddick series, xXx, and now Bloodshot, you'd think he was born for the spotlight.
Diesel's first taste of the entertainment industry came when he and his friends broke into a theater to vandalize it. His consequences — at the age of seven — came in the way of a woman who "offered them each a script and $20, on the condition that they would attend every day after school," according to IMDb.
From there, Diesel took part in Off-Broadway productions and working as a bouncer at the nightclub where he earned his [now] stage name. "Diesel" came by way of his work ethic.
Some other notable jobs and skills Diesel had before hitting it big time are as a breakdancer and a telemarketer in which he raised the funds to create his first feature-length film, Strays (1997).
The writer, producer, director, and actor also had one other job that may have prepared him for his future in the Marvel Cinematic Universe.
How did Diesel's early care prepare him for MCU?
Back in 1995, a baby-faced Diesel had an important job as a "toy fair" actor. What exactly is that? The job entails pitching toys to potential customers. By the sound of Diesel in the YouTube clip provided by Entertainment Tonight, the actors are the authority on the toys they're selling so they must sound knowledgeable and believable.
Diesel's stint at the International Toy Fair showed off his promo skills long before ever walking a red carpet. Three years later, Diesel appeared in Steven Spielberg's war drama, Saving Private Ryan after Spielberg saw Diesel's short film, Multi-Facial.
Diesel's toy fair experience prepared the actor for his future in the MCU by helping him tap into that child-like spirit in all of us. Can you even imagine Groot voiced by any other celebrity now?
Here's how Diesel scored the role of Groot in MCU
Even though all signs pointed toward success, the road to Marvel was a long one, Diesel previously revealed.
"When I met with Marvel it wasn't for anything immediate. It was to talk about a film that would be introduced in the Phase Three part of Marvel," he previously told Screen Rant.
"So, not for a few years. You wouldn't be able to see it for a few years, and in my mind Marvel was doing it right. They were enrolling me at the ground level which is the best way to enroll me."
He elaborated on how long the process was — years — before they got down to the nitty-gritty of offering a role. Even then, it wasn't necessarily something he could commit to.
"I don't have six months to play a character in the immediate future. It's all booked…There was no way I was going to be able to deliver. There was no way Marvel was going to be able to deliver," he said.
"After Comic-Con we were at a stalemate. There was no way we were going to be able to answer the fans…And then Kevin Feige and James Gunn came up with something brilliant, even if I didn't understand how brilliant it was when I first got it."
The "brilliance" Diesel referred to was the Guardians of the Galaxy script with the conceptual art of the tree that would eventually become Groot. Diesel was skeptical. However, as a fan of conceptual characters like Peter Jackson's Gollum, he rethought his opinion.
"So, when Kevin Feige and James Gunn said we 'want you to voice a character that historically is known for only saying one line' it was not dissimilar to David Twohy saying 'I want you to do Riddick but I don't want you to interact with anyone in the whole first act.' There's something challenging about that and fun about that."
From there, Diesel became Groot and a part of Marvel history forever. We'd like to think that job as a toy fair actor was the reason why.