How Vivica A. Fox Really Feels About the 'Set It Off' Remake
Hear what Vivica A. Fox had to say about the 'Set It Off' remake from Issa Rae.
Whenever people hear the words "remake" or "reboot," intense emotions tend to get stirred up and those emotions are either tilted toward "Oh heck no!" or "Yes!" Each month, it seems like a new announcement is made about a cult favorite remake, with some of the latest being House Party, New Jack City, and Set It Off.
While fans have their opinions on these films, so do the actors who were in them. Vivica A. Fox, one of the actresses in 1996's Set It Off, recently shared her thoughts about the classic movie being redone by fellow actress and filmmaker Issa Rae.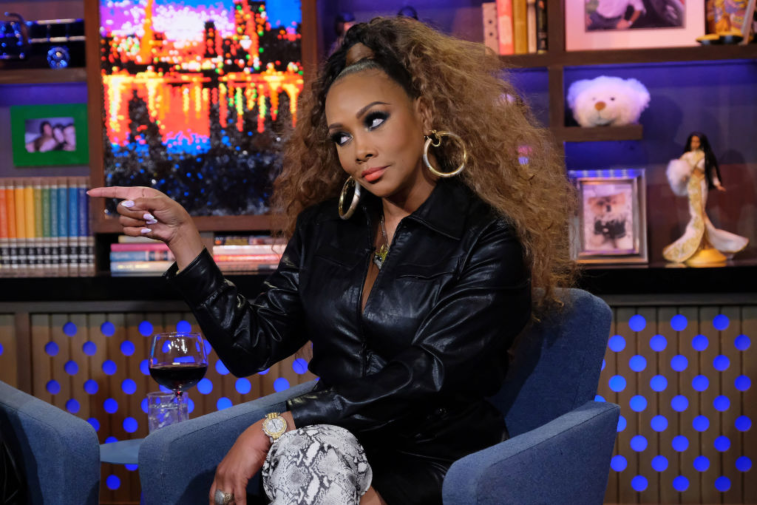 The skinny on 'Set It Off' for those not in the know
Queen Latifah, Kimberly Elise, Fox, and a then-Jada Pinkett starred in Set It Off, a tale about four friends from a neighborhood in Los Angeles working to make ends meet. Fox played Frankie, a bank teller who lost her job after being accused of helping an armed robber, and Pinkett-Smith played Stony, a friend and big sister who took care of her high school age brother after their parents' deaths.
After Stony's brother was mistakenly killed by the cops, she struggled with the loss. The four friends, which included Queen Latifah's Cleo and Elise's Tisean, worked for an office cleaning business run by a shady man named Luther. Tired of him and their circumstances, the crew decided to start robbing banks using Frankie's expert knowledge. Living double lives of crime and normalcy eventually caught up with them, and in the end, Pinkett's Stony was the only one who escaped.
Blair Underwood and Dr. Dre also had roles in the film which is considered a certified classic. All the women's lead performances were memorable in Set It Off and the movie helped boost their careers.
What Issa Rae plans to do with it
Back in September, it was revealed that Issa Rae is producing and starring in a "reimagining" of Set It Off. Variety reported that the talented writer/actress/director is working alongside screenwriters Syreeta Singleton and Nina Gloster for the film's script.
When fans first heard the news, they expressed love for Issa Rae and her creativity, but shot down the notion of her doing this remake. Emphatically. By gauging some fan reactions, it seems like their concerns have more to do with protecting the original at all costs rather than a dislike for Issa Rae.
Vivica Fox voiced her opinion on the reboot
One star who sounded off about the Set It Off remake is Fox, and she is not here for it. When speaking with ET Live, she called the remake "unnecessary" and said, "It's a classic, leave it alone. There's no reason to redo it."
She added that it would be tremendous chore for Issa Rae to take that job on because of the film's status as a classic. Fox suggested Rae create her own franchise about a group of bank-robbing women instead, because people would compare the two films and if the remake isn't good, she'll get slayed for it.
Look at the reactions surrounding The Lion King, The Princess Bride, and Mulan to get an idea of fan nostalgia and reflexive comparisons to original movies. The last word on the Set It Off remake is that it is in development, so it is unclear if and when moviegoers will get to see it.