How 'WandaVision' Will Pay Tribute to Elizabeth Olsen's Very Famous Sisters, The Olsen Twins
Actress Elizabeth Olsen stars in the upcoming Disney+ series WandaVision. The MCU offering, which is due out later this year, is already highly anticipated. And now, if you're a fan of actress' big sisters, the Olsen twins, you have one more reason to be excited.
Elizabeth Olsen is the younger sister of Mary-Kate and Ashley Olsen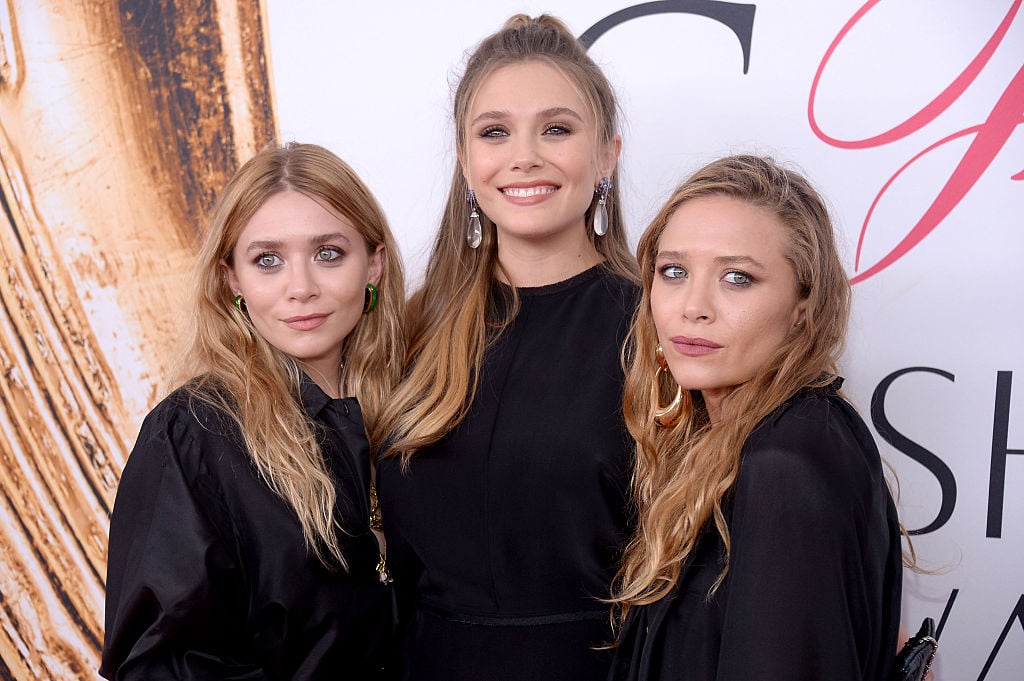 Elizabeth Olsen has only became famous over the past ten years or so. Her breakout role in 2011's Martha Marcy May Marlene solidified her as a talent to watch. However, she has been acting since she was a child. She made brief appearances in such fare as TV movie How the West Was Fun and the sitcom Full House.
Why do those titles sound familiar? Because they're what made her older sisters, Mary-Kate and Ashley Olsen, famous. The youngest Olsen also showed up in some of their direct-to-video offerings like The Adventures of Mary-Kate & Ashley.
What happened to the Olsen twins?
The Olsen twins were a staple of the 1990s. Their careers began with Full House, where they shared the role of Michelle Tanner. By the time the series ended in 1995, they'd already started to create an empire of direct-to-video films and shorts, and this only expanded in the years to come.
However, Mary-Kate and Ashley began to leave Hollywood behind around the time they turned 18. The former appeared in a few films and TV series in the coming years, but their focus was on their fashion empire. Both opted not to return to the role of Michelle in Fuller House.
Elizabeth Olsen is Scarlet Witch in the MCU
While the twins were on their way out, their younger sister was on her way in. Her fame grew rapidly as she appeared in films such as Liberal Arts, Kill Your Darlings, and Godzilla. Then, in 2014, she made an uncredited cameo in Captain America: The Winter Soldier, previewing her Avengers: Age of Ultron entrance as Wanda Maximoff / Scarlet Witch.
Elizabeth Olsen has since appeared in three more Marvel films as the ultra-powerful Avenger. And now, she's getting her own series on Disney+, WandaVision, which will somehow reunite her with her love interest, Vision (Paul Bettany), despite his Avengers: Infinity War death.
How 'WandaVision' will nod to the Olsen twins
The first clips from WandaVision were shown in a new trailer first aired during Super Bowl LIV. Though it was brief and also included footage from Loki and The Falcon and the Winter Soldier, there was plenty to talk about regarding this series in particular.
One detail, as noted by Anthony Oliveira on Twitter, involves the above shot. Wanda and Vision appear to be a sitcom couple in the 1980s, looking at a pair of cribs. It's hard not to draw a comparison to the show that made the Olsen twins famous.
What we know about 'WandaVision'
As of February 2020, what we know about WandaVision is limited. It was initially scheduled for a 2021 release, but was moved up, possibly because of plot elements that will link it to Doctor Strange in the Multiverse of Madness. We also know that it will include plenty of sitcom references, as seen above.
What's even more interesting is the comic origins behind the shot of Wanda and Vision as parents of twins. According to Comicbook.com, this appears to be taken from The Vision, a series in which Vision creates a life for himself in which he has a wife and twins. As for the '80s/'90s setting, we're hopeful there's another, even more obvious nod to the Olsen twins there.